Raul Caballero, 49, from San Jose was enjoying the Funky Latin Orchestra's horns, drums and energetic vocal stylings in the early evening, July 28.
The last of 2022's Promenades was underway, after the seventh was canceled because the money to pay for it dried up.
"I've been here since 5pm," he said. "It's a total Latin vibe."
It was his third Promenade, and—thanks to this band—also his favorite.
But Caballero was a bit mystified about the Los Gatos Chamber of Commerce pulling the plug on the next installment due to monetary considerations.
"It's Los Gatos," he said. "They don't have a shortage of money."
Dancers twirled partners in the middle of North Santa Cruz Avenue. The trombonist busted out a solo while the guitarist did a sensual chka-chka muted strum.
"The houses are $10 million-plus," Caballero said. "If you were talking about the city of Alviso, I would understand."
Back on Feb. 15, when requesting money for the Promenades, Los Gatos Chamber of Commerce Executive Director Catherine Somers urged the Town Council to ensure the Promenades, along with other events like Jazz on the Plazz and Music in the Park carried on until school started again.
"I think…the town gets the biggest bang for its buck—and all these organizations putting on these great musical events—if we can really start it in mid-June and somehow make it go to the end of August, or even into September," she said in her presentation. "It's just a matter of how do we—or how do you—make that happen."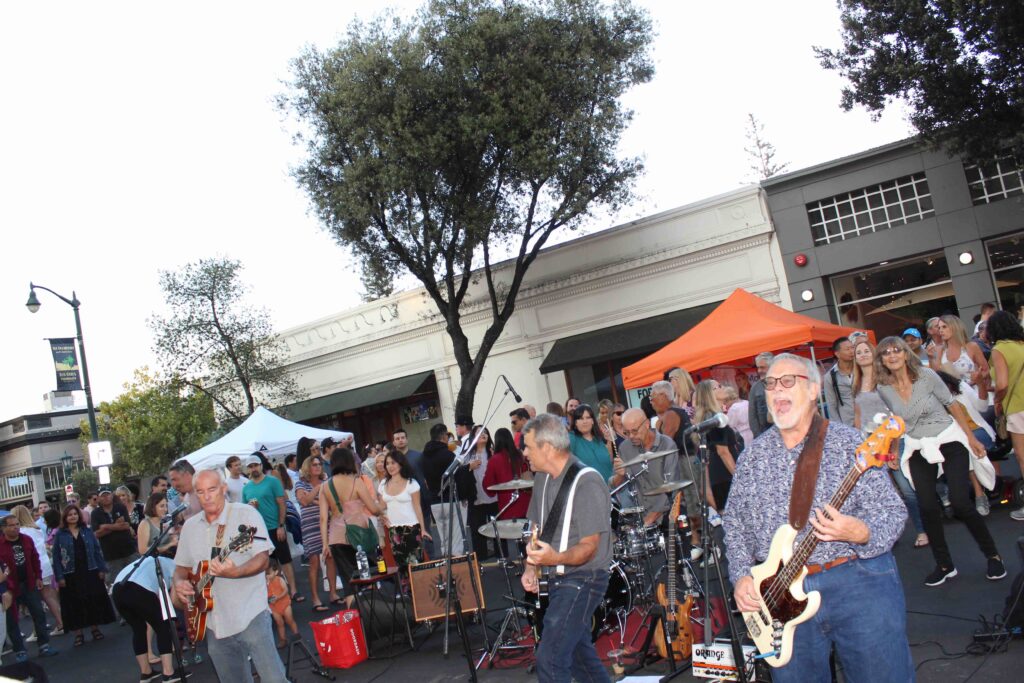 Councilmember Matthew Hudes noted that last year an $80,000 budget resulted in seven events.
Somers was asking for $122,718 for eight events this year.
Of the $7.2 million in coronavirus American Rescue Plan Act relief Los Gatos was expecting, the Town had already received $3.6 million. The Chamber had argued that using some of this money for the Promenades, as it had the prior year, would spur Los Gatos' economic recovery.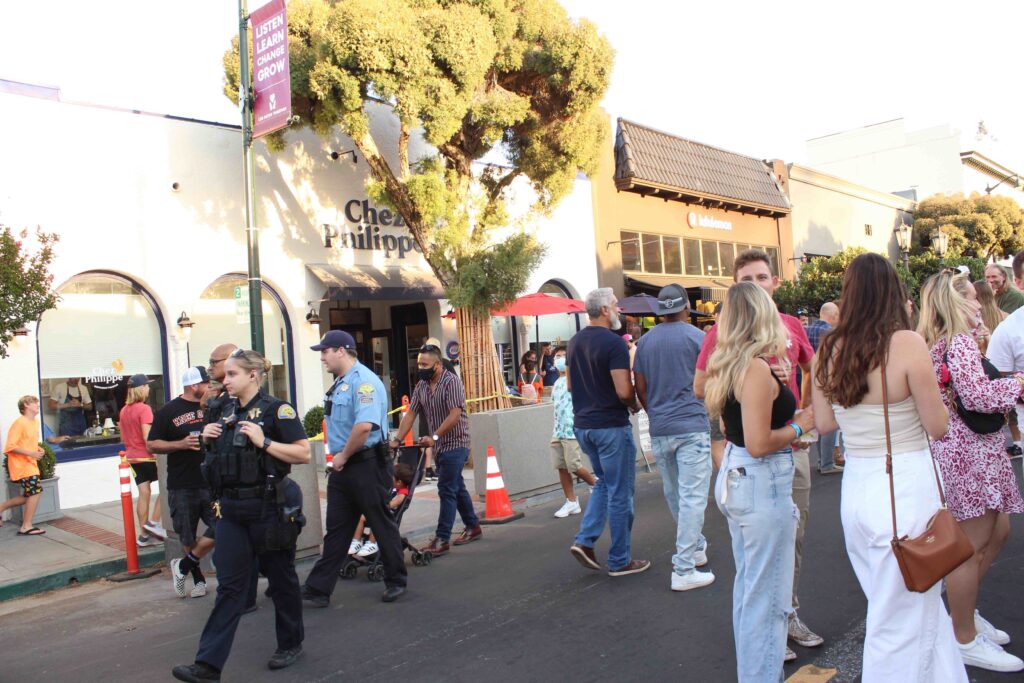 "It's really coming down to a financial question for the Council tonight," said Town Manager Laurel Prevetti. "We originally weren't going to ask for any allocations on ARPA."
She noted that hiring private security was a "large waste of resources," and emphasized that police and other Town staff would need to be paid instead.
Vice Mayor Maria Ristow made the motion to put "up to $120,000 of ARPA money towards the Promenades, with the idea that possibly there may be fewer Promenades if there's a discussion of resources. Possibly the Chamber can find sponsorships and we wouldn't have to allocate as much money."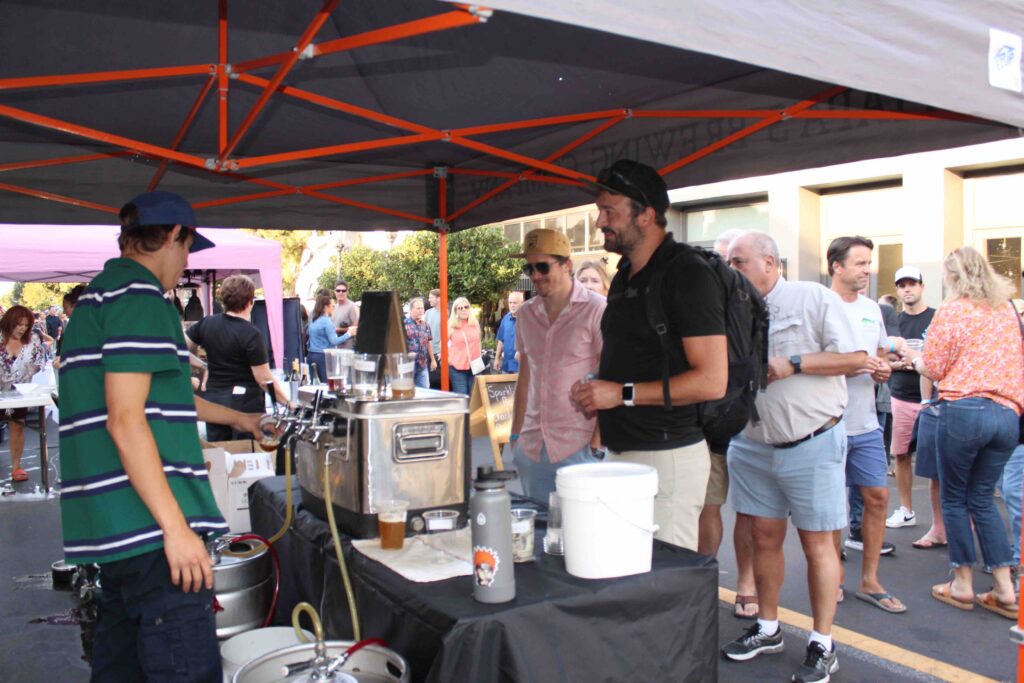 Hudes had wanted to ask the Chamber to get businesses to cover $19,000 of costs, bringing the budget down to $104,000. Ultimately the chamber did find one $10,000 sponsor. So, with the way this was structured, it only decreased the amount the Town would have to spend. It didn't allow the Chamber to continue with its original plan when costs went up. And go up they did.
In the days that followed, as inflation kicked into high gear with the Russian invasion of Ukraine and stricter enforcement of outdoor drinking rules, these costs began to soar. While 2021 was a pandemic era of more permissive attitudes around alcohol consumption—when regulators had been willing to allow businesses to try new things to stay afloat—2022 was all about bringing event organizers back in line.
This meant the $15,340 per Promenade cost originally forecast by the Chamber was off by about $5,000.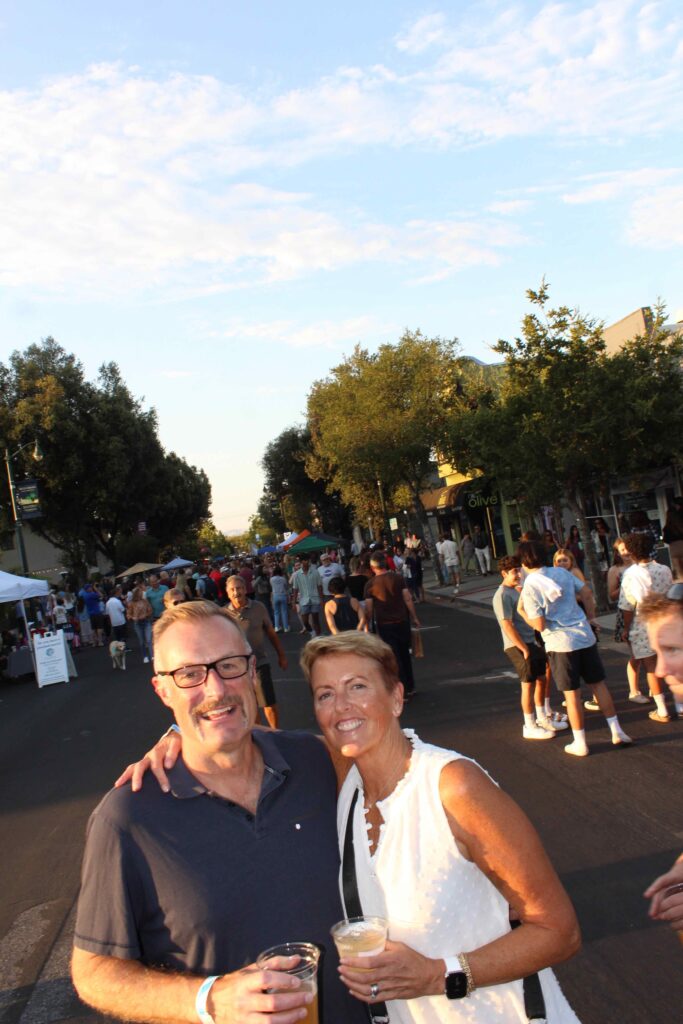 Right out of the gate, the Chamber had scaled back the number of street parties to seven.
After the first edition, organizers added private security back in to monitor exit points. And it paid $2,400 a week for a pair of barriers, reflecting concerns heightened by recent national tragedies.
The final Promenade had to be axed at the last minute, so Somers wasn't even in town to witness it due to a previously planned vacation.
On July 28, Eric Thune was wandering through downtown with three other Los Gatans. They'd just snagged Frosés from The Pastaria.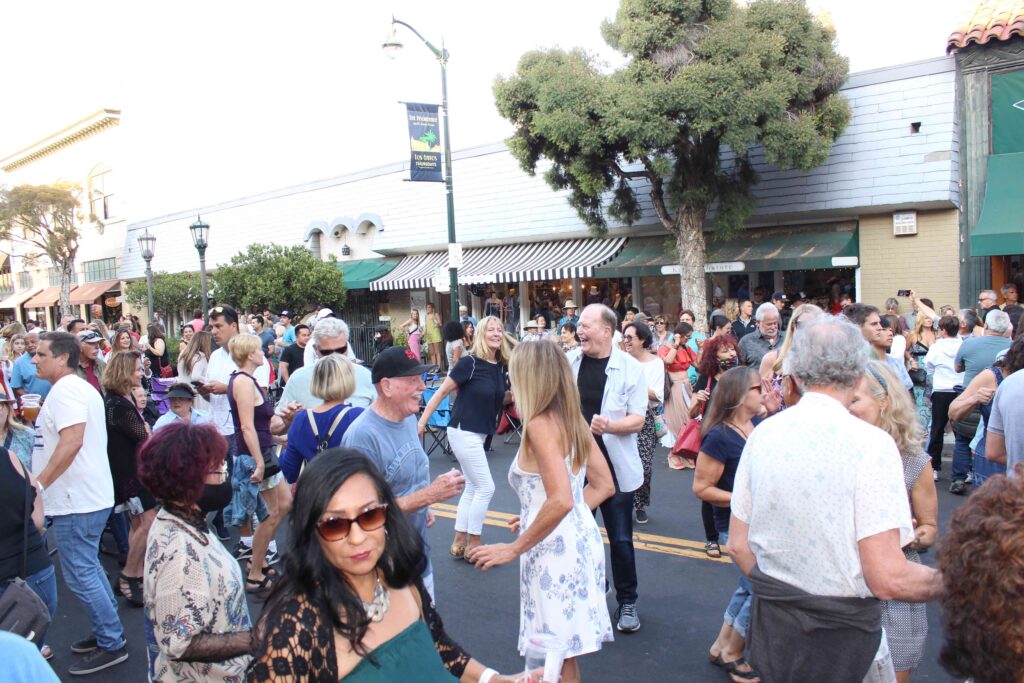 It didn't long for Thune to steer the conversation about the early end to the Promenade series to local politics.
"Our Town Council has done everything they can to kill this town," he said, noting he's lived in the community for 27 years. "I'm so disappointed with what they've done with downtown."
He explained he wants to see less shops and more dining establishments.
"The Town's always trying to bring retail," he said. "Nobody wants retail. We want restaurants."
Shelley D. Spray took a break from sipping her frozen beverage to present a rosier reflection.
"This is my first one," she said of the Promenade. "I think it's wonderful."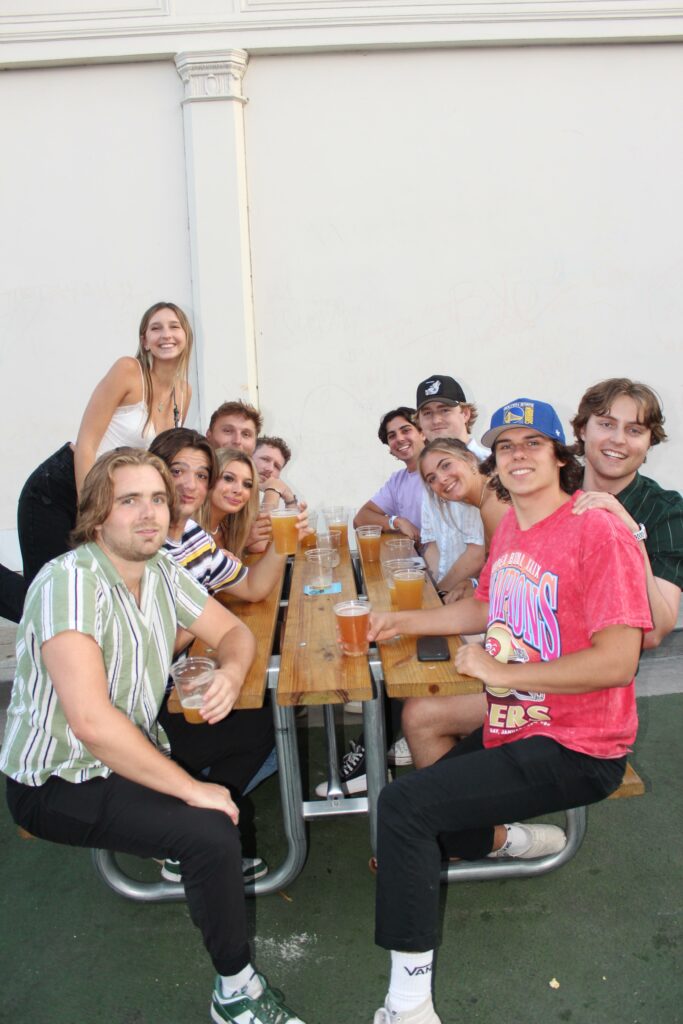 Sondra St. Aubin said she'd stumbled on the event series by accident last week.
"We were having dinner and we said, 'Wow, look at this,'" she recalled. "It makes you feel like Covid's almost over."
She said they keep running into people they know.
"You feel like a person again," she said. "How could they run out of money?"
Spray suggested organizers collect donations to keep it going.
Thune pitched the idea of Council holding a raffle to bring in dollars for the Promenades if they're serious about supporting the festivities.
"The Town doesn't like people having fun," he said.
Kelly Campbell, a Los Gatos resident in her early 50s, said she went every Thursday last year, but noted this was her first Promenade of the year.
"There wasn't the (wrist) bands and the tokens and all that nonsense," she said of the 2021 Promenades, adding the margarita from Andalé in her hand was "fantastic."
She considers the Thursday Promenades a great community event, particularly for parents like her and her husband, Greg Campbell.
"I would have liked it to go almost all the way until school started," she said, looking ahead to future Los Gatos High School commitments. "Before we know it, we're going to be busy with school events."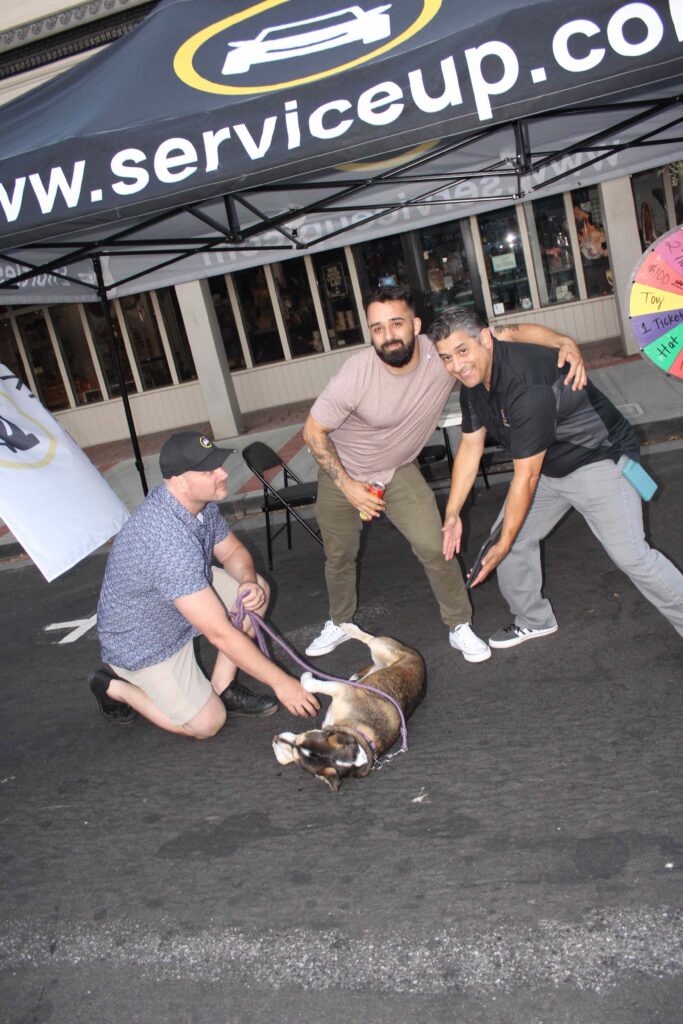 She said it would be reasonable to have to pay $20 for a wristband that allows adults to consume alcohol, in order to fund additional dates.
"We're having a really good time," she said.
Political messaging was also big at the gathering, from Assembly candidates Liz Lawler and Gail Pellerin fighting it out in the world of ideas with potential voters, to signature solicitors attempting to put the Town's new General Plan on the ballot, to Councilmember Marico Sayoc stopping by aspiring councilmember Rob Moore's booth, who was flanked by planning commissioner girlfriend Kylie Clark throughout the night.
Jeff Badzik, 69, of Los Gatos, said the Promenades are the best Los Gatos events yet.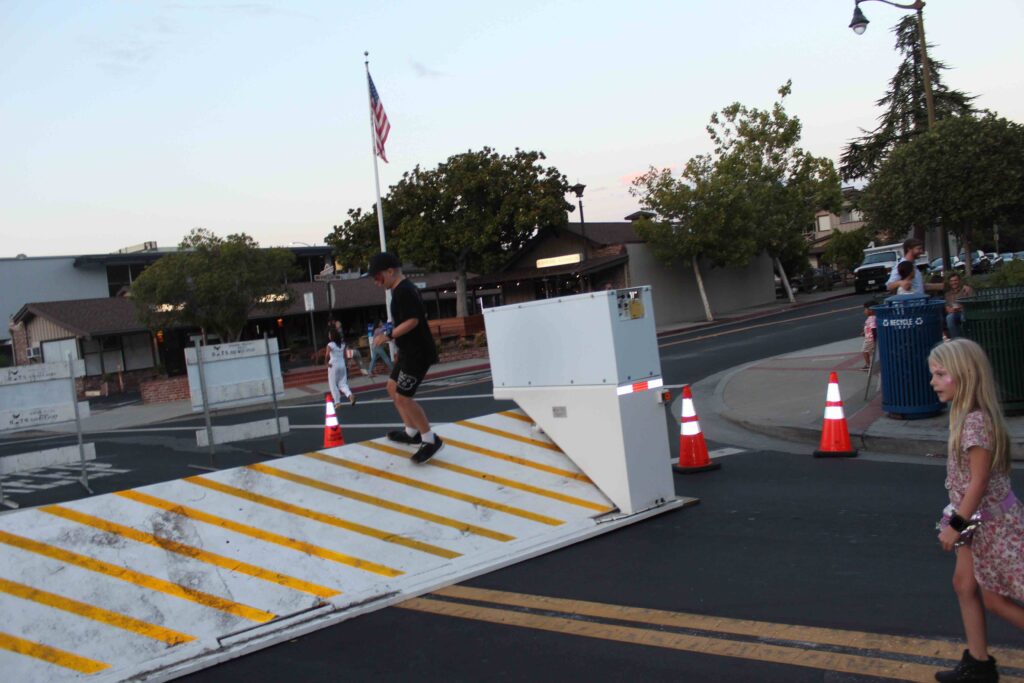 "It reminds me of Los Gatos in the '80s," he said. "I think it's fantastic they put the bands in different areas."
Badzik says it's not that he doesn't go to other similar soirées, just that he thinks the Promenades rise above the rest.
"I look forward to every Thursday," he said. "I just wish it went on for longer."
Badzik said he hopes organizers can come up with a solution to allow the event to continue throughout the summer in future.
"I think they need more sponsors maybe," he said. "I hope they figure out something for next year."
Somers said getting additional sponsors wouldn't have helped this year, because it would've just decreased the amount of federal funds the Town provided.
"We were disincentivized," she said, adding she's grateful for the money they did receive. "We could only do as much as we could do."
Now, the Chamber is having a hard time imagining how, without government funding, the Promenades can ever happen again.
"The Town's budget is in a deficit crisis," she said. "The Chamber believes this is the last time we'll ever be able to do the Promenades."