Confident yet humble, the Los Gatos High girls cross country team might not realize just how good of a team they are. After winning the ultra-competitive Division I race in the Central Coast Section Championships at Crystal Springs in Belmont on Nov. 13, the Wildcats expressed a bit of disbelief in what they had accomplished.
"It was really surreal because I thought we were going for second place," said Sophie Tau, who finished second overall and was the team's fastest runner in 18 minutes, 22.2 seconds at the famed 2.95-mile course. "We were shooting for at least second place to get to state, so to get first was unreal. When I found out we won, I could not believe it."
Los Gatos, which won its first CCS title since 2006, advances to the CIF State Championships at Woodward Park in Fresno on Nov. 27.
Just how good was the Wildcats' CCS performance? It won despite having its No. 4 runner drop out early in the race. Still, the Wildcats had more than enough to hold off the efforts of Menlo-Atherton and Los Altos, which finished in a tie for second with 56 points, 10 positions off of Los Gatos' winning 46-point score (lower number wins).
Freshman sensation Shea Elmore took third overall in 18:27.2, senior Fiona Herron took eighth in 18:40.6—a huge 40-second personal-record (PR)—freshman Tatum Pyle finished 17th in 19:31.3 and sophomore Kate Herron rounded out the team's scoring with a 21st place showing in 19:36.1. Like her older sister Fiona—the only senior on the team—Kate had the best race of her season, unleashing a 30-second PR at Crystal Springs.
"Fiona did a phenomenal job and to have a 40-second PR, you can't ask for more than that," Wildcats coach Paul Lawryk said. "If you look at the data and how Kate, Tatum and Fiona ran the last half-mile, it's faster than what they've normally done in the past."
Lawryk was proud of the girls for overcoming adversity and performing at a higher level than their M-A and Los Altos counterparts.
"M-A and Los Altos are very talented and well coached teams," he said. "I told the girls it's anybody's championship and it's going to come down to who executes best is going to win. It was an extraordinary outcome because of that, and we were very happy and grateful more than anything."
Tau has gotten faster and stronger as the season has gone along, while Elmore has elevated everyone's ability with her competitiveness and work ethic.
"What Shea has done is she has made everyone else step up their game," Lawryk said. "She is a racer, she is out there to work hard and she wants to win. You don't have to coach her, she's already there. She works so hard that everyone else is working hard and getting better. Shea, what she told me is, 'I want to win.' I said that's phenomenal and I told Sophie you should go out there, have a plan to win and she did that and stayed with the lead runner."
Like most of her teammates, Tau has improved her finishing speed and gained confidence in the process.
"Training with Shea, Sophie realizes she's got the speed and is now exploiting it," Lawryk said.
Abigail Zolla (49th) was the team's sixth scoring runner and Sarina Salzer-Swartz has been a consistent performer on the team all season, contributing to the team's wins at league meets and out of section meets.
Tau said winning the title was an unbelievable feeling because of the team's camaraderie.
"There's no one else I'd rather have than these girls on this team, so to do it with them is special," she said. "To know all the hours we put in practice finally paid off and to make our coach proud because we know how much he wanted to win."
The Los Gatos boys team also ran well, finishing fifth. Micah Hoang was the team's top placer, finishing 22nd in 16:42 (5:39-mile pace). Both the girls and boys squads will return several of their top runners next year, making the recent CCS performance a prelude to perhaps even greater things to come.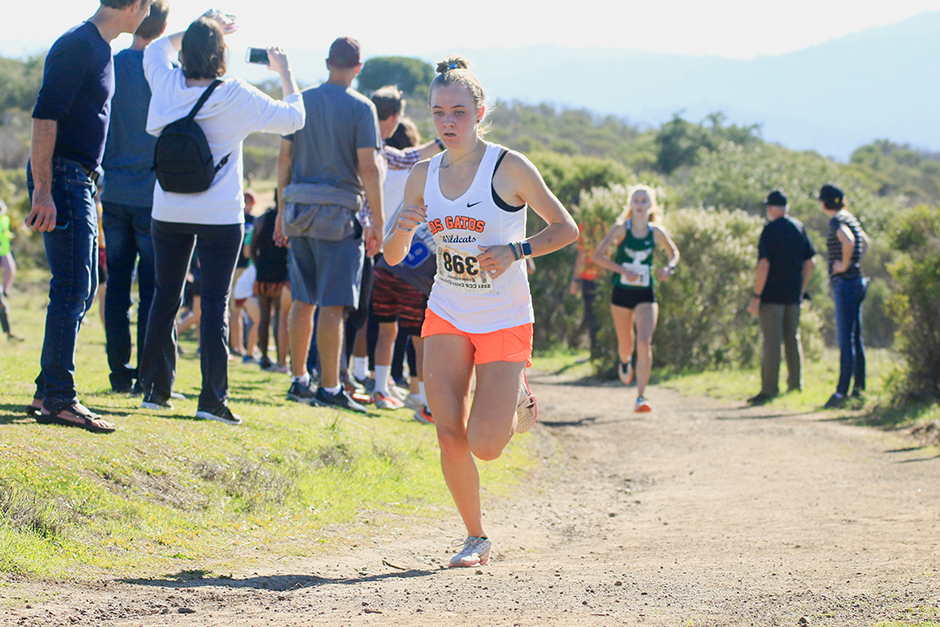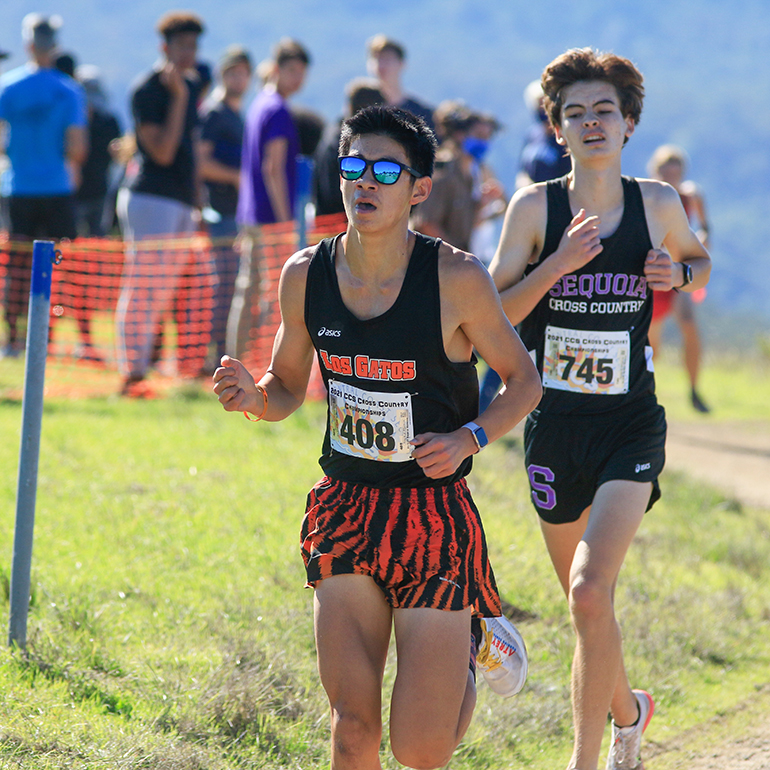 Sports editor Emanuel Lee can be reached at [email protected] and (831) 886-0471, ext. 3958.