Los Gatos has extended the date businesses can operate temporary outdoor areas in front of their property to the end of January next year, as it transitions to a new, semi-permanent "parklet" regime.
At its regularly scheduled meeting Aug. 17, Council voted to funnel $680,000 from federal American Rescue Plan Acts (Covid-19-related) funds into helping owners build better outdoor areas for customers, while also directing enforcers to crack down those not in compliance.
Back in May 2020, Los Gatos kicked off its drive to come up with solutions to supporting local businesses through the pandemic. That's when Council adopted an emergency resolution reducing parking requirements in private lots and legalizing parklets. In January, Council extended its temporary parklet program to the fast-approaching date of Sept. 19, while agreeing to help shoulder the cost of building semi-permanent parklets.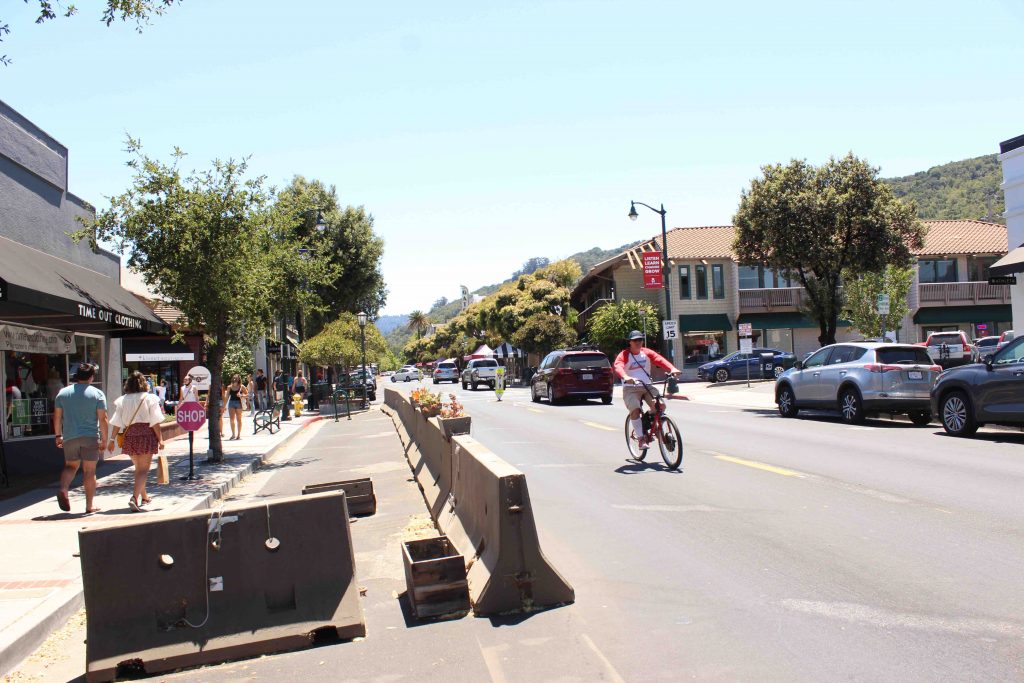 Perhaps it's not surprising the Town found overwhelming support for this idea, since it proposed paying up to $40,000 or 75 percent of the cost (whichever is less). Now, that plan is official.
The Town had received 38 applications for new semi-permanent parklets by the end of July—on top of the five that were part of the pilot program. This means the program is expected to cost soar upwards of $1.73 million. If you add in retroactive grants (about $200,000-worth), that brings the total up to $1.93 million. Hence, the need for Council to authorize another $680,000.
Coun. Matthew Hudes wondered about how the Town will cope now that people from outside the community are starting to return, after the pandemic kept people indoors at various points.
"For a long time there wasn't much traffic," he said, harkening back to the reasons behind offering public space for parklets. "So, our retailers suffered through it."
Hudes asked if staff had made any progress directing visitors to available parking.
Staff said the Town is currently in the process of finding a vendor that will be able to install the signs.
Why is the Town waiting until now to do that?, Hudes wondered.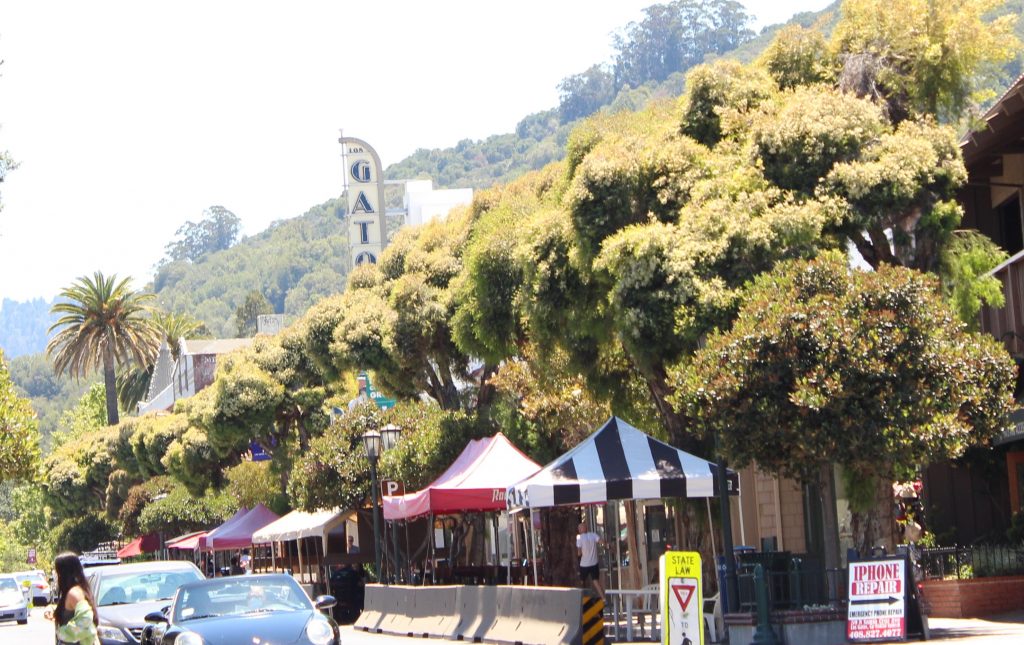 Staff said the idea wasn't added to the capital program until last year, explaining it's also working on a program where local employees will have somewhere to park off-site, to free up parking for patrons.
Vice Mayor Rob Rennie said he feels like, in some cases, the illegal tents actually cover up unsightly things like a metal box or an unattractive parking lot.
"I realize it's difficult to apply things uniformly," he said, adding he didn't want to put another undue burden on local businesses. "I'm suggesting maybe we allow the tents as they are."
Coun. Maria Ristow wasn't on board with this.
"I would have to respectfully disagree with you," she said. "I think the tents are pretty obscuring."
After all, she said, it's important to remember these areas are part of the public commons.
"Essentially, we're giving our public space to give assistance to our restaurants," she said. "We're also giving a lot of money to subsidize these parklets."
In fact, the language in the resolution specifies that businesses will have to get their own insurance and must leave furniture out after hours for people to enjoy. Rennie supported the extra founding, and extending the sunset date, but he voted against cracking down on structural violations. Otherwise the three motions would have all been approved unanimously.
Coun. Matthew Hudes wondered if there might be ways to find economies of scale, given dozens of businesses are planning to take advantage of the Town's mid-term streetscape scheme.
"I doubt that we're going to end up with 38 contractors," he said. "Is it possible to reduce costs?"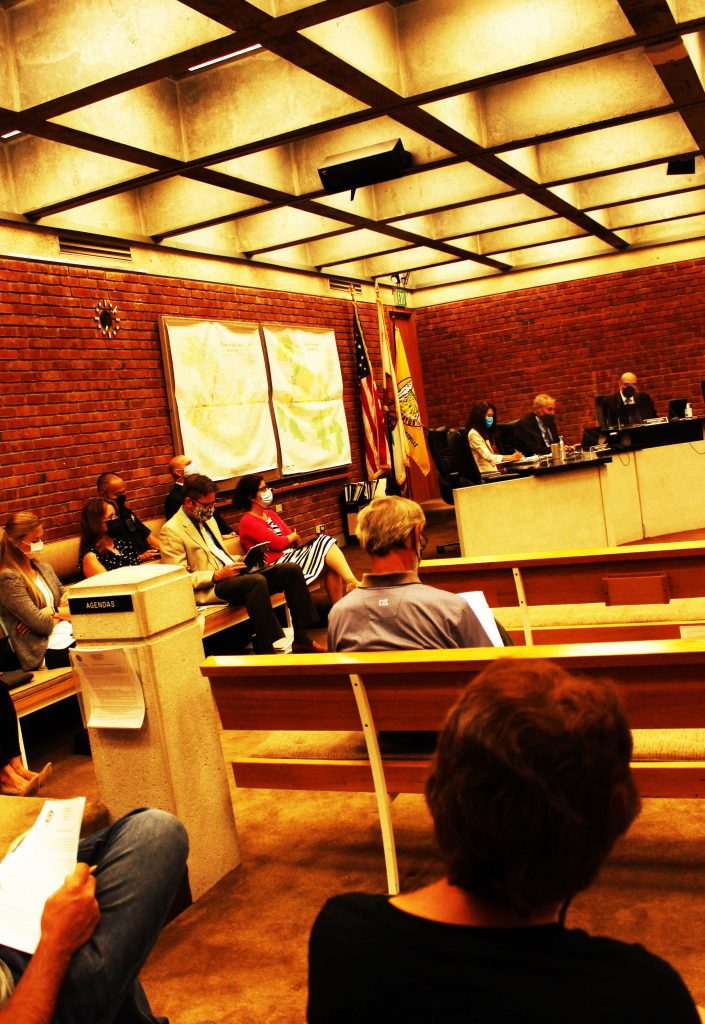 Staff said it plans to work with the Los Gatos Chamber of Commerce to explore possible savings, at least as far as pouring concrete goes.
Coun. Ristow wondered about the liability risk that could be involved with tearing down a businesses' law-flouting tent, and noted the Town has leverage to put pressure on businesses to comply because it can reduce the semi-permanent parklet subsidy amount.
Staff emphasized that the semi-permanent parklets will ultimately have to go, since the Town wants to roll out a comprehensive streetscape plan in the next 7-10 years.