Los Gatos elected officials gave their support to a pilot project that seeks to keep kids experiencing mental health crises from being taken into police custody unnecessarily.
On Oct. 19, as part of its consent agenda, Council voted unanimously to contract with Silicon Valley Ambulance for the transport of youth placed on involuntary holds.
The decision comes in the wake of Black Lives Matter protests across the country, which—among other things—highlighted the problems with police arresting people who really need psychological assistance, or similar care.
"While many recognize that a police presence may not always be the best option for those experiencing a mental health crisis, the lack of available clinicians and the need to maintain a balance of public safety while addressing the needs of the person in crisis typically requires a law enforcement response," Los Gatos-Monte Sereno Police Department Interim Police Chief Clinton Tada wrote in a report to Council.
"Police protocol dictates that when a juvenile or adult is transported in a police vehicle, the individual is placed in handcuffs for safety reasons, placed in the rear prisoner area of the patrol vehicle, and transported to a local stabilization facility or emergency psychiatric medical facility for further evaluation and treatment."
An involuntary hold is more commonly known by its Welfare and Institutions Code Number—5150.
The Town currently uses Santa Clara County's Emergency Medical Services, under a contract with Rural Metro Ambulance Company, for all emergency and non-emergency medical calls.
But, its paramedics only transport individuals placed on a 5150 hold when there's a medical or intoxication "co-morbidity" alongside the mental health crisis.
The police department uses mental health services from the County Behavioral Health Mobile Crisis Response Team and Uplift Family Services Mobile Crisis Stabilization Unit Response Team, however, while they do assessments and post-care assessments, neither provide transportation to emergency psychiatric facilities for acute treatment.
This year, around 27 youth were placed on a 5150 hold, up to the end of September, according to Tada.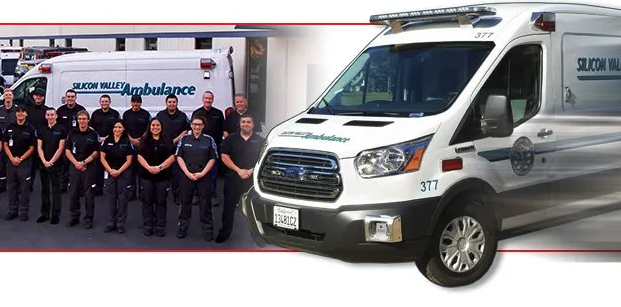 Under the Silicon Valley Ambulance contract, if a patient has medical insurance, their provider will be billed first. After that, Los Gatos will pay-out at the federal Medi-Care rate ($300 to $500 for the initial response and transport, plus $10 per mile of transportation).
"Based on treatment services and availability, juveniles are primarily transported to Uplift Family Services Emergency Psychiatric Care facility in Campbell," Tada wrote. "The option to transport to other local emergency psychiatric evaluation facilities or hospitals can be accommodated at the request of the parents and if applicable insurance coverage is available."
Silicon Valley Ambulance currently provides ambulance transportation services for individuals, including children, experiencing mental health crises for the City of Morgan Hill.
It was unclear how much the initiative will cost the Town, since its financial impact will depend on the percentage of 5150 patients who don't have medical coverage, according to staff.