A ghastly celluloid extravaganza has reaped bloodcurdlingly impressive results, so far.
The youth-led Scares For Cares film fest has attracted a long list of frightening contenders, and just days after launching has already brought in about $3,000 for Lucile Packard Children's Hospital Stanford.
"It's crazy how we've only had it up for a couple days and we've already raised so much money," said 14-year-old Nolan Harr, who spearheaded the charity project with his sister Quinn. "I've definitely had a great time filming everything."
This year there's a devilishly chilling slate of short productions: A Camping Tale, The Candy Snatcher, The Disappearing Tree, Dusk, Escaping Asylum Horror, On The Loose, Saw XXI, The Silencer, and The Spy.
"Last year we only had four," Quinn said. "We got nine submissions, which was really cool."
Viewers vote for their favorite film by making an online donation.
Quinn says she got to be in two of them.
The Silencer is a sequel to last year's popular The Scare Witch Project.
"It's about this huge demon that's about nine feet tall," she said. "It possesses kids."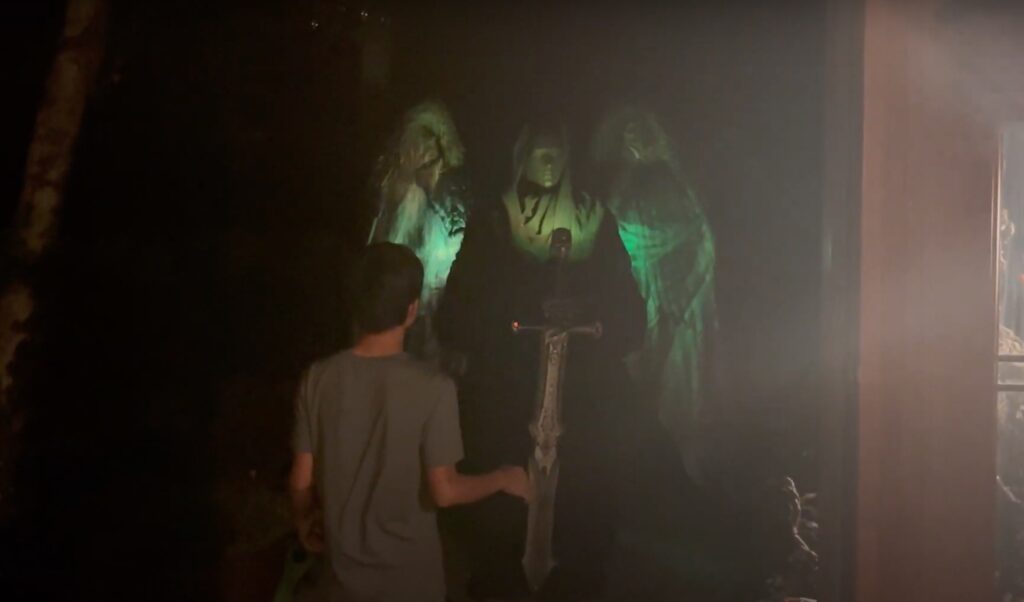 Local youth Jayden Zhuge was the first child to go missing in that flick, she explains.
"They heard a noise while they were in a sleepover," she said. "We were gonna look for the other kid, but 'the Silencer' was still there."
Mom Lani says the children have been working furiously to get all the movies uploaded to the website.
"I'm so impressed with all the kids," she said. "The creativity this year has been amazing."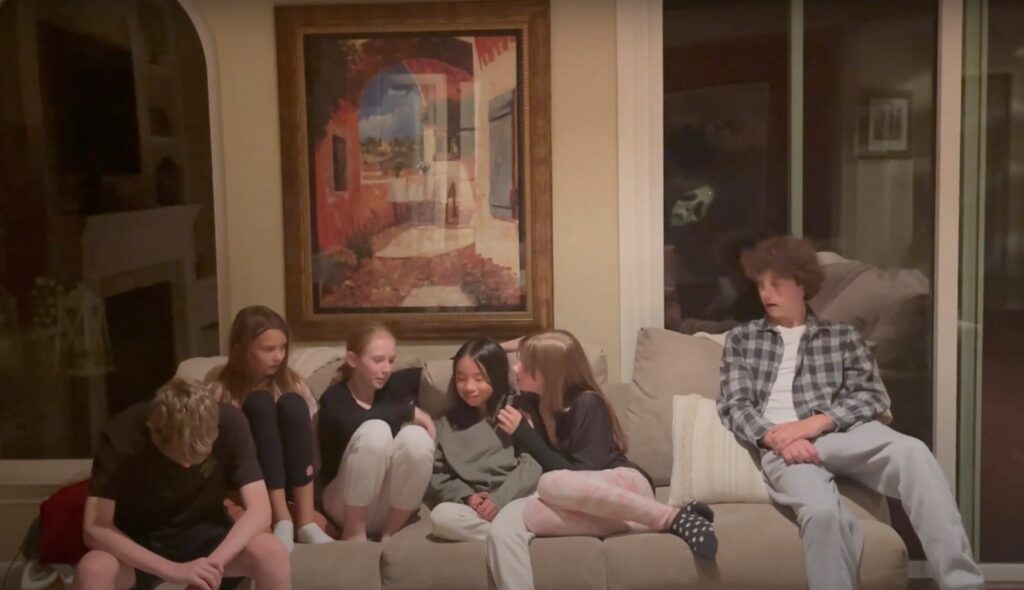 For example, in The Disappearing Tree, two girls act out several different characters, she reveals.
"They're all about three minutes," she said of the accessible film length. "So it's pretty easy to watch them all."
In fact, the video editing was all done by the young movie-makers, too.
For example, to create On The Loose, high school sophomore Kyle Brown—the big brother of Cameron Brown—pitched in with editing.
And for A Camping Tale, the same crew that did last year's brooding The Candy Thief, a high school-aged Krisjan Harnish, a crew member's brother, took on editing duties.
Lani says for one film, the kids used Testarossa Winery as a stand-in for an insane asylum.
Nolan says he's picked up a few filmmaking lessons throughout the experience.
"I definitely learned that we need one director and not many people trying to direct it at once," he said. "It gets really chaotic."
To watch this year's films and vote, visit scaresforcaresmovies.godaddysites.com.