About 45 children participated in the Kiwanis One Day Trail Cleanup & BBQ at Oak Meadow Park.
Volunteers came from around the area to take part in the initiative, which was held Oct. 23.
The event, a partnership with the Campbell Kiwanis Club, was held to develop a sense of service while having fun, according to organizers.
"We had a great turnout of kids and their families, in addition to Kiwanis Club members from Los Gatos, Saratoga, Campbell and Willow Glen," reported Nancy Pearson, president of the Kiwanis Club of Los Gatos.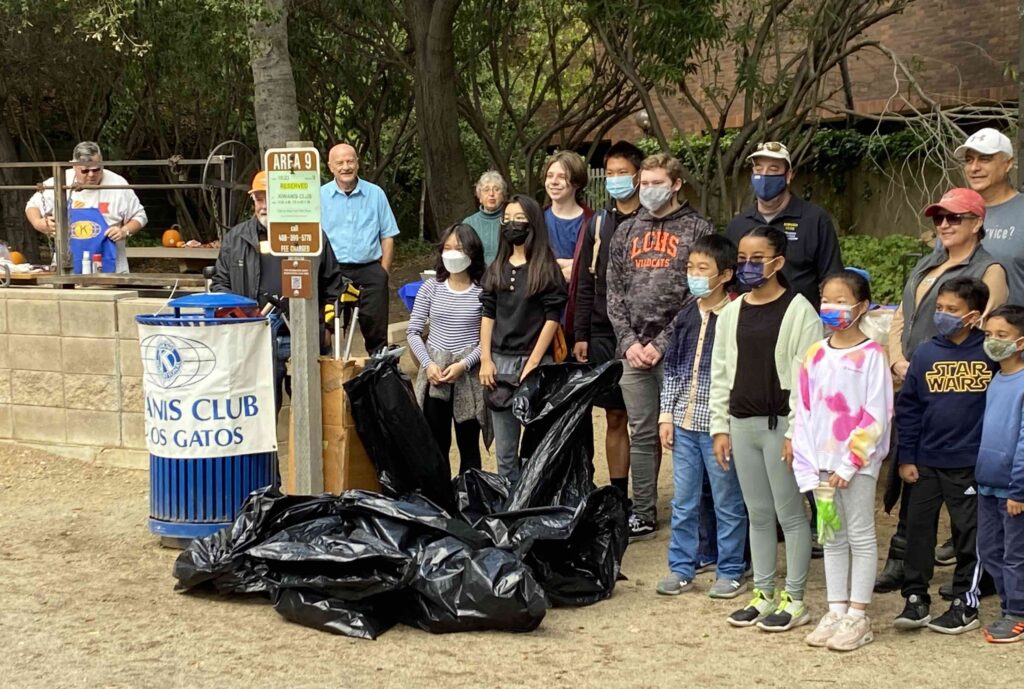 Members of the K-Kids Club at Blue Hills Elementary in Saratoga, as well as from the Key Club from Los Gatos High School, and a few from Louise Van Meter Elementary in Los Gatos, lent a hand.
"All did their part in picking up trash," she said.