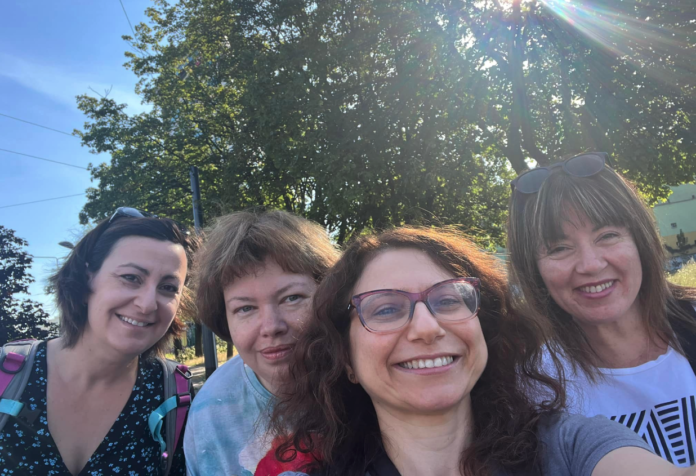 Ilana Baird, 48, who works at the Jewish Community Center in Los Gatos, knows firsthand how traumatizing war can be for children.
Back in 2006, she was living in Haifa, Israel, finishing her studies to become a rabbi, when a war with Lebanon broke out.
"My twins were five," she said. "It was terrifying and horrible. They knew the sirens, bombs falling."
They had no choice but to shelter in the home of another family. Yet, despite the turmoil, her children were furnished with an environment of stability and care.
"One of the Jewish organizations opened their day camp for free," she said. "The kids were having fun. It was during summertime. I was able to finish all my requirements for my last papers and everything."
So, this year, after Russia invaded Ukraine, she felt called to go above and beyond to provide this same sense of calm in chaos to refugees in Europe.
Early in the war, Baird, a Campbell resident, organized a humanitarian drive as part of Purim festivities.
"You give to somebody who is in need," she said. "We chose to collect items for Ukrainian refugees."
The Los Gatos community really came through, she recalls.
"We were slammed," she said. "We had so much stuff—you know, the diapers, hygienic stuff, medical first-aid."
Someone from apparel company Bombas even donated 3,000 pairs of socks.
She continued to raise awareness about the war in Ukraine through a program she runs for Russian-speaking Jewish kids aged 10-14.
"I connected it to a lesson studying about holocaust," she said. "After the learning process we packed packages for children."
Parents were in attendance, due to the dark nature of the lesson about so many Jews being slaughtered.
"It was an unfortunate situation in our history," she said. "Not all of the kids know about it."
But Baird still wanted to do more.
After all, she grew up in the Soviet Union, and remembers the anti-Semitic sentiments that were prevalent.
She tells the story of how, as a teenager, she went to apply for a post-secondary program with the aim of becoming a doctor.
The official who looked at her paperwork told her grandmother to leave and come back with altered documentation masking her Jewish identity, otherwise she would get rejected, she says.
"It was a horrible experience, because my grandmother was a doctor, and I wanted to be a doctor, too," she said.
She eventually did get into a nursing program, but ended up moving to Israel to connect with her heritage.
"My parents never knew anything about Jewish traditions, even my grandparents," she said. "I was learning everything from the beginning."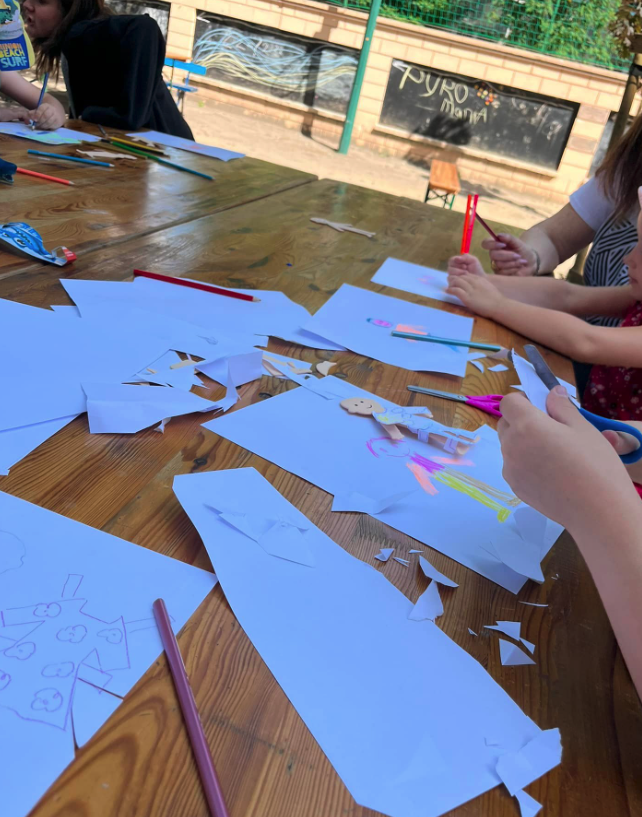 So she jumped at the chance to put her Russian into play in Poland with the Jewish Federations of North America.
She departed July 18 and arrived July 19 in Warsaw, to work in the sort of day camp that her twins once took refuge in during the earlier conflict.
A typical day? Receiving the children around 8-8:30am, providing breakfast, hosting lunch, progressing to the next set of activities before the parents arrived to collect the kids around 5pm.
"It was a lot of work," Baird said. "I brought a huge suitcase of arts and crafts, books and games. We left all the games and books and toys with those children."
Despite the tragic circumstances, there were moments where kids could scarcely believe their good fortune.
Baird remembers fondly dispensing the donated items, such as the time she gave a pair of socks to one of the children.
"Can I take it home?" the child asked. "It's my first time that I'm getting so much presents."
"Yes, you can have it," Baird confirmed, joyfully.
Then there were the field trips—such as going to a park, visiting museums.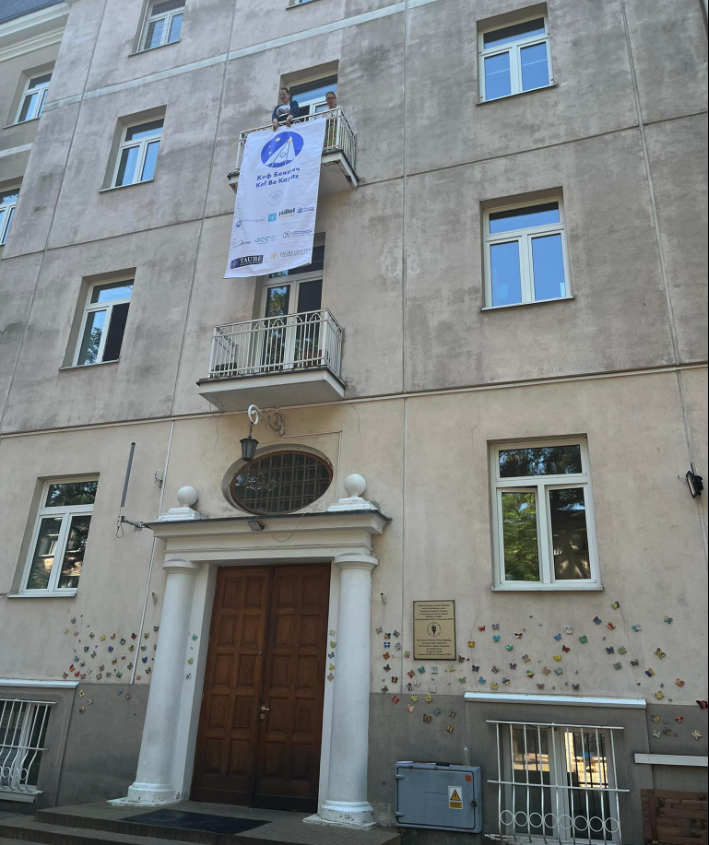 It wasn't all fun and games. After all, the children had seen things no child should ever have to.
"I remember how difficult it was trying to work with children who went through some kind of trauma in life," Baird said, sharing the story of one girl who became attached to the picture of a dog. "She had a dog back home and she had to say goodbye to her dog."
"She cried because somebody stepped on this picture of the dog," she said. "We had to draw another picture for her so she won't cry. The kids, they had trauma in their life."
Another time, the children had begun mocking a peer for her special needs.
She decided it was the perfect moment to teach a lesson about the golden rule.
"They started to give this girl better things, and giving her crafts to do," she said. "It struck me how quickly they got it. It was a very touching, heartwarming experience for me."
Then, there was the boy who was five—but on the verge of six. When his birthday arrived, they prepared a cake for him.
Suddenly, the boy took on a sleepy demeanor.
"People started to think he's sick, like maybe he has Covid," she said, describing how her nursing instincts ended up proving helpful. "I said, 'No he's not sick. He's perfectly fine.'"
Baird brought the boy to the nursing station for a temperature check, and, sure enough, no fever.
"In two hours, he went back to play with other kids. And he was ready to celebrate his birthday."
All too soon, Baird's 10 days in Warsaw were at an end, and it was time for her to say her goodbyes.
One that stands out to her is the girl who'd been badgering her for days for candy.
At one point the girl had taken a ginger-flavored treat, and hadn't liked the result.
But finally, Baird relented and delivered the sweets the girl had been craving.
"She said, 'Oh, thank you," and she hugged me so much," Baird said. "It was very cute."