Country music fans from around the South Bay descended on Los Gatos Saturday in an attempt to win a coveted place in the audience at an intimate performance by an industry stalwart.
Mari Sharp, 52, arrived from east San Jose, in an attempt to accomplish something a friend of hers had already succeeded at—winning tickets to the Dec. 16 Garth Brooks show at Club Rodeo in San Jose.
"I saw him in 1991 when he was just coming out at the Saddle Rack," she said. "He's a legend."
Earlier this year, Brooks had to cancel a stadium tour due to Coivd-19 restrictions. So, in the fall, he turned around and started booking himself into tiny clubs instead, in part because it would be easier to make sure everyone in attendance is vaccinated.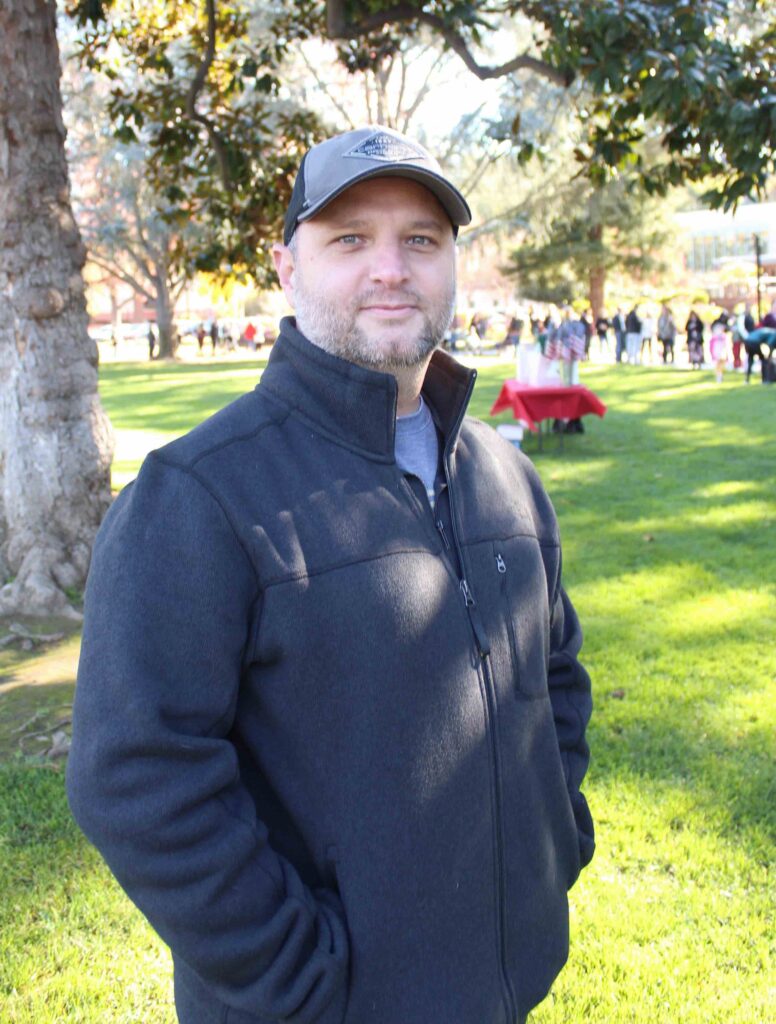 KRTY, the commercial country radio station that broadcasts from Blackberry Hill above Los Gatos, is in charge of promoting the San Jose show.
The catch is the 700 tickets for the show aren't for sale. Country lovers can only get their hands on one through giveaways.
Sharp says even though her son's turning 20 on Thursday, she'll happily forgo a celebration for him that evening, if it means she can catch Brooks in the flesh.
"I'd bring my daughter," she said, while standing in line next in the park by the Town of Los Gatos administrative building. "Everybody wants to go to Garth."
As KRTY was trying to figure out how best to distribute the valuable tickets, it just so happened Los Gatos' Veterans Memorial and Support Foundation was trying to do its own outreach.
Rob Stephenson, a foundation board member, explained the organization got in touch with the station, seeking to place ads, only to have KRTY pitch them on the Garth Brooks promotion partnership.
"We probably have similar demographics," Stephenson notes, adding he appreciates the country music star's innovative pandemic performance plan. "He just wants to play these small-town venues."
Ed Biery, 58, of Fremont, was also in line waiting to put his name in the draw.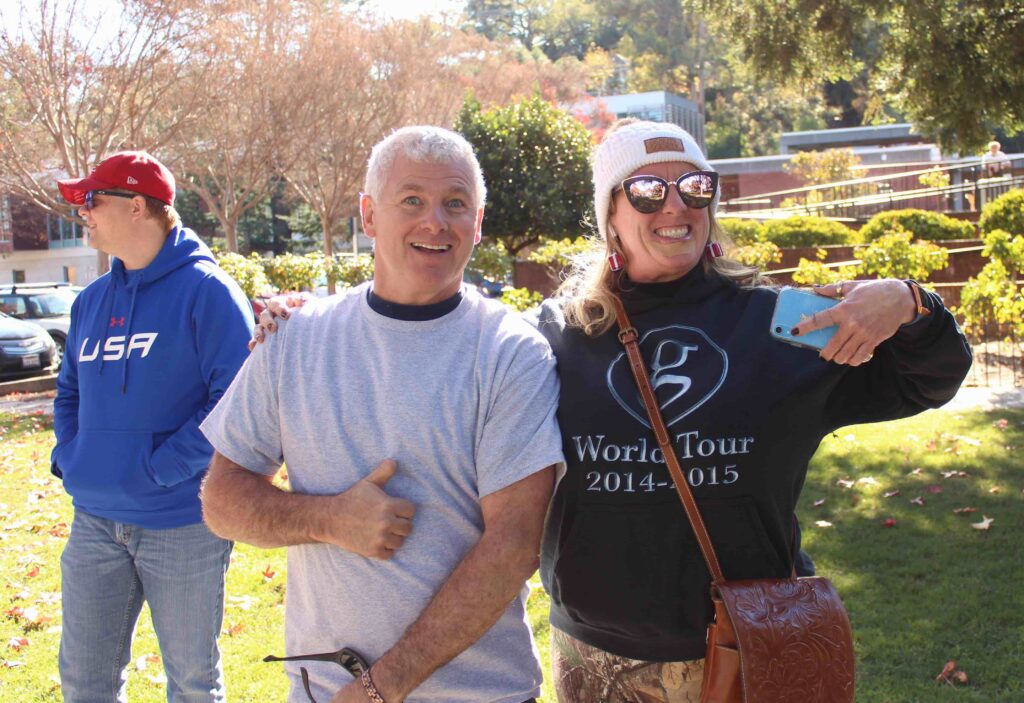 "Right now, the Garth Brooks song is on the radio, and you can call in and win tickets that way," he said, as "Good Ride Cowboy" blared from a portable speaker. "I've been caller 11 out of 12."
He didn't get through, again.
"Garth Brooks is on my bucket list," he said. "It was the last concert that my brother and sister went to before my sister passed away."
As a veteran, Biery likes how the KRTY is helping promote the veterans' foundation and their The Flame of Liberty Memorial fundraising effort.
"They're still trying to pay off the memorial," he said. "I bought the shirt and then I donated some money."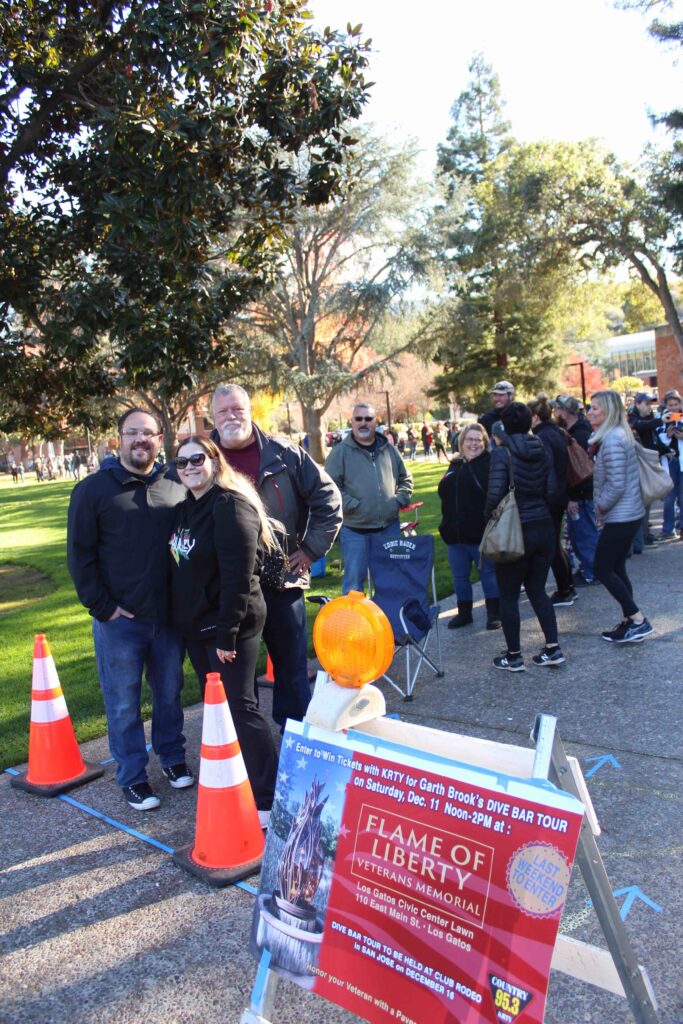 First in line was Les Acevedo, 40, who arrived at 7:30am from San Jose so his wife Marcie could sleep in.
Mike Makowski of Campbell arrived shortly afterwards, around 8am.
"You just never know what to expect," said the 55-year-old veteran. "It's a crapshoot."
One thing Makowski likes about Brooks is that he retired and then got back into the game.
"What you see is what you get with him," he said. "It's sort of like the human story. It's about sadness, but it's also about happiness."
The Acevedos share the same favorite Brooks song, "The Dance."
Retired Major General Kent Hillhouse, who served with the 11th Armored Cavalry Regiment in Vietnam and worked in the Pentagon from 1996-2001, said he likes that one too.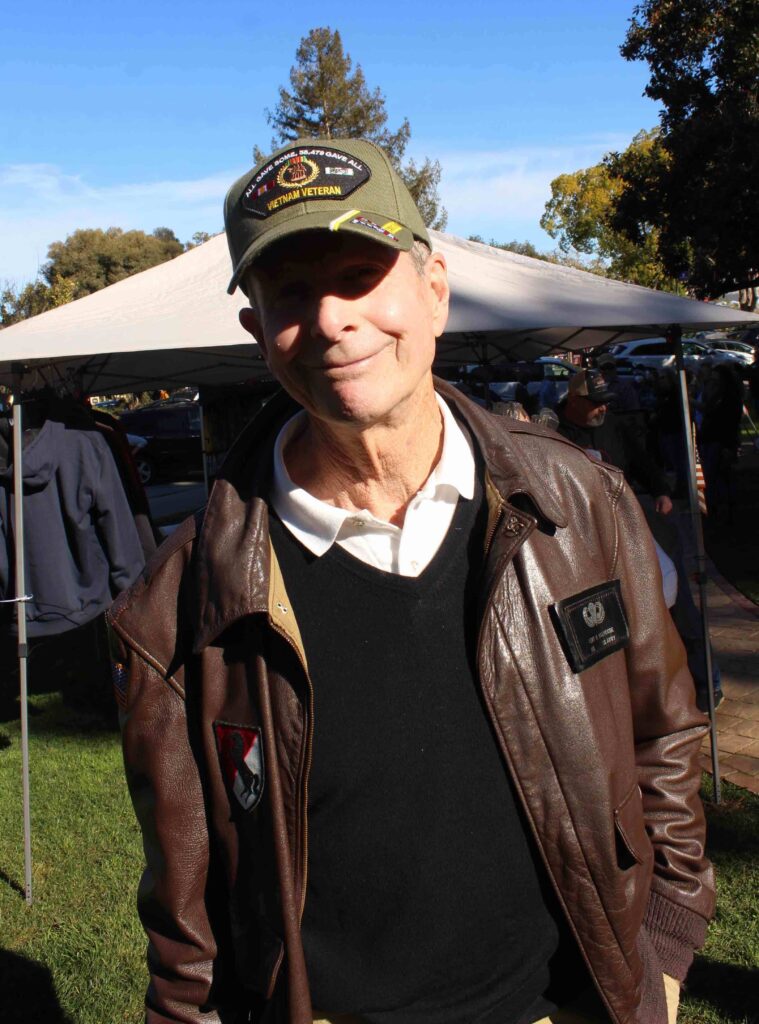 The track, part of Brooks initial mainstream breakthrough, includes the lyrics, "And now I'm glad I didn't know / The way it all would end, the way it all would go / Our lives are better left to chance / I could have missed the pain / But I'd have had to miss the dance."
Hillhouse doesn't know what Brooks had in mind exactly, but says it resonates with people who've served in the military.
"It's kind of like going off to war, and then coming home," he said. "That's how veterans view it, at least."
While they had a jar out to collect donations and were selling refreshments, the foundation wasn't after an immediate cash infusion, Hillhouse explained.
"We may make 500 bucks," he said, adding the cards people were filling out at an additional giveaway booth were even more important. "We stay in touch with them."
Les Acevedo says he'd already hit the restroom, so if he wins he "won't crap his pants," and he says he feels Brooks would be a gentleman if his wife were ever pulled up on stage.
"I know he wouldn't do anything dumb on stage with her," he said. "I'd like to say I wouldn't freak out or anything."
"But you probably would," Marcie replied.
At noon KRTY's promotional reps opened the floodgates and would-be concertgoers began furiously scribbling their information on entry forms.
In the end, it was a pair of friends from Los Gatos who were the first winners.
Heather Stinger, 47, began screaming as she hugged Claudia Yore, 49.
"We've been trying so hard," she said. "It's been a full-time job."
"I'm shaking," Yore said, jumping up and down. "We've been trying all week."
Hillhouse says he considers the KRTY partnership a success.
"Veterans do seem to like country and western music—a lot of other people do, too," he said, adding these days he prefers to listen in the car, instead of at a concert.
Hillhouse says when he visits the VA hospital he's reminded of the legacy of America's wars.
"Some lost limbs; some are blinded," he said. "They're doing the same things their fathers and grandfathers did."
He's looking forward to the day when the foundation can balance the memorial's books, and says he's glad they could harness Brooks' star power for the task.
"We're getting money to hopefully pay this thing off," he said, reflecting on the results of the Dive Bar Tour. "Garth Brooks does this to support small communities like Los Gatos."