Condominium and apartment developer John N. Brezzo, who built wide swaths of the Silicon Valley and founded the First Community Housing affordable housing corporation, died on Dec. 4. He was 79.
He is survived by his children Susan, 53, Steven, 52, Pietro, 44, and Marley, 41.
Brezzo studied at San Francisco State University in the 1960s and received his City Planning master's degree from the University of Oklahoma. He went on to work in San Jose's planning department where he was known as a staunch advocate for the City.
It was an era of transforming farmland into suburbia.
He had a particularly heated showdown with Charles W. Davidson, a San Jose State grad who went from working in the railyards to becoming one of the Bay Area's most prominent developers.
"'I need you on my side,'" Davidson told him afterwards, according to Brezzo's son, Pietro J. Brezzo. "Chuck was already a very successful developer in San Jose and the South Bay."
Brezzo decided to leave his urban planning gig to join forces with Davidson.
So began the DKB Homes partnership, along with Donald S. Kavanagh, that would result in tens of thousands of residential units from Napa, to Gonzales, to the foothills of the Sierra Nevada, over the decades.
"He was involved in a lot of developments around the South Bay," his son said. "He obviously impacted Los Gatos."
When Brezzo made the switch, he was working primarily on commission and had to borrow money from Davidson to pay his bills.
"He did it right when Silicon Valley started to grow," his son said. "Timing is everything."
The South Bay had a smattering of technology companies at the time, mainly connected to the defense industry. But that began to change rapidly.
"He was trying to figure out how to let this Valley expand," he said, adding there was a need for quality housing, as people poured in. "When this economy boomed in the '80s and '90s, he provided that for people."
Brezzo met his wife Bonnie, a Cupertino High School alumna—whose father worked at the Moffett Field Naval Base and whose mother was employed at Lockheed Martin—on a blind date.
When they married in 1976, Brezzo inherited two children, Susan and Steven, from her first marriage.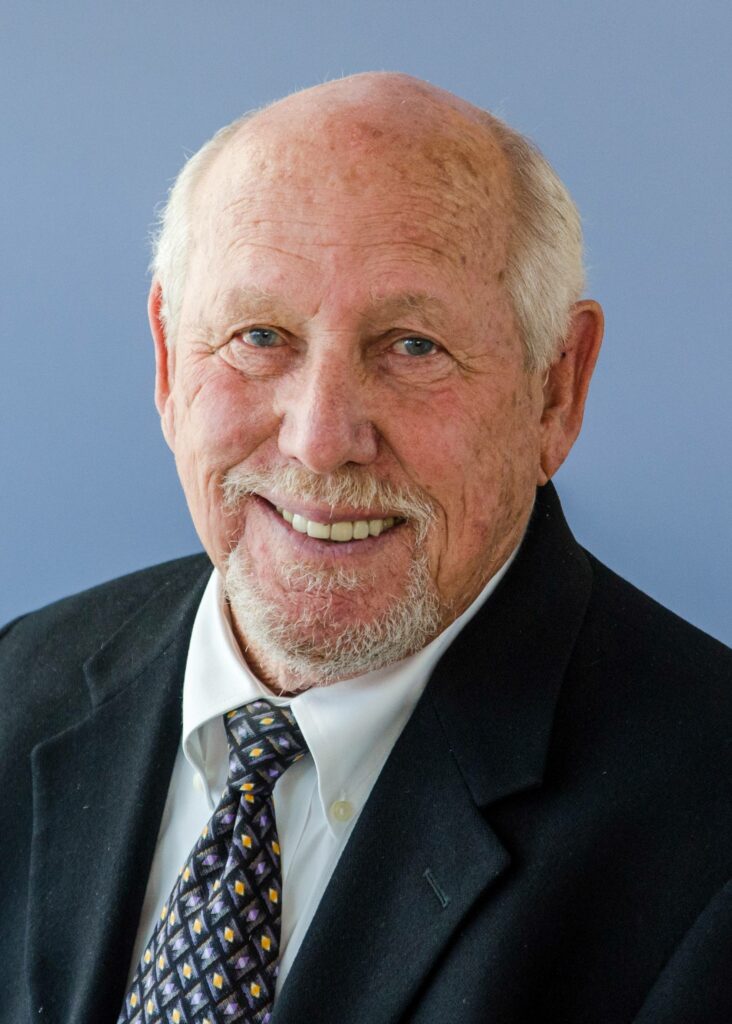 They raised their children in Willow Glen, at first, and then later, in Almaden.
"He was a loving dad, but he kept himself very busy," Pietro said. "We kind of watched his success more than being involved in it."
Pietro remembers his dad attending soccer games, and beaming with pride while recording his Country School of Almaden theater performances on one of the first handheld VHS recorders.
His own journey into real estate began in high school—but not at the behest of his father.
"He never wanted me to follow in his footsteps, just because he knew what the pressures were and what the risks were," he said. "It's just kind of how it worked out."
Pietro began in construction while attending high school. Later, he became a building superintendent, before moving into property management.
"It's not my passion," Pietro admits. "But I do it because—like my dad did—it needs to get done."
It was this attitude that led the senior Brezzo to team up with David Neale to start First Housing Services, which later became First Community Housing—a public benefit corporation set up to construct modestly-priced residences.
Brezzo turned to Richard Conniff, a banker he'd made friends with on a Rotary ski trip to Vale, Colo., when rounding out the company.
"He asked me to join the board of First Community Housing to see if I could use my financial expertise there," Conniff recalled. "He was a terrific guy."
As they sought to build affordable units that maintained high architectural standards, Brezzo was outspoken and direct, but fun, as he quickly got ahold of particulars, according to Conniff.
"He was a very brilliant businessman," he said. "We now have, oh, 1,400 or 1,500 units for housing over 3,000 people—and we have a very active pipeline of new projects."
Brezzo was proud of that legacy.
"I would never have a conversation with him without him asking how First Community Housing was doing," Conniff said. "It's a complex business, and it's very hard to do inside a non-profit corporation, because you essentially don't have a lot of money to work with."
They became close personal friends, dining together with their families at restaurants like Steamer's Grillhouse and Dio Deka in Los Gatos.
When Conniff started a bank in San Jose in 2005, Brezzo came on board as a founder and helped him raise the necessary capital.
The Rotary Club of San Jose member also teamed up with the Rotary Club of Los Gatos to run a fishing program for underprivileged students.
Organizers would stock Hellyer County Park with fish before children were bussed in from all over the Bay Area, his son remembers.
"He wanted to share how much he loved fishing with all the other kids," Pietro said. "He knew a lot of kids didn't get to fish, when you don't live near a lake."
This service passion went back to his days as a Boy Scout, Pietro said, adding his dad would clean a couple hundred fish each day, so participants could bring some home with them.
While Brezzo brought his own kids on trips around the world with him, his son remembers a closer-to-home adventure as one of his fondest memories.
Rising at the crack of dawn in the Butte Sink, at a duck club near Colusa, they'd set out hunting together, before coming in to eat breakfast.
"Spending time with my dad," Pietro said, "That's what I'm going to miss the most."
Brezzo was diagnosed with Stage 4 lung cancer in March.
He died Dec. 4, following complications with treatment.
"He actually didn't like a lot of press," Pietro said. "He often did things, but he never did them for the accolades."
The family plans to hold a small private service in January.