All signs seem to point to the Santa Clara Valley Athletic League and Peninsula Athletic League completing a football-only merger starting in the fall 2022 season.
Last week, the Board of Managers from both leagues signed off on the proposal, which would combine the 18 schools from the PAL and 14 from the SCVAL that would make it the largest football "super" league in the Central Coast Section, eclipsing the Pacific Coast Athletic League's 29 football-playing schools.
The PCAL, of course, is still the largest league in the CCS offering all sports to its 35 member schools. However, this proposed merger would make it the largest football league in the section. The biggest reason behind the merger is simple: competitive equity to aid struggling programs that are in danger of dropping football altogether.
This past season, the SCVAL had two schools—Saratoga and Monta Vista from its El Camino B division—that had to forfeit games at the end of the season because they didn't have enough players. The PAL is in the same boat, as some of its schools are having issues with a lack of numbers.
South San Francisco couldn't field a squad this season for that reason and Mills—a team in the PAL's Lake C division—didn't compete in the Covid spring season and went 0-8 this fall. Coaches, athletic directors and administration see the merger as a vital and necessary step to help provide hope and competitive equity for the most struggling programs, which have been characterized by a lack of participation for several years.
Additionally, those same teams often don't have junior varsity programs, as is the case with Saratoga and Monta Vista. A JV, frosh-soph or freshmen team serve as a barometer for a program, and schools without at least one of those will be hard-pressed to field a healthy varsity squad.
"Our hope is if we can create a schedule and division where a school can look and realistically say we can compete in eight to nine games with no problem at all, that it would encourage them to come out for football," said Los Gatos High coach Mark Krail, who is on a subcommittee to help hammer out the final details for the proposal to be finalized. "It's a struggle and I guess a sign of the times for certain areas to maintain or get their numbers up."
Krail is optimistic the new football super league will kick off in 2022.
"I wouldn't say it's a slam dunk yet because you never know what can happen when people put hard and fast absolute things on the board," he said. "You could be faced with something that breaks the deal, but big steps have been taken for this to make it a go. I think it's a very real possibility we could be playing in this new league in August."
Central Coast Section Commissioner David Grissom said he applauds the two leagues for working on this football merger.
"I really admire them for the stance they're taking in order to support the more struggling programs in our section," he said. "I think there's a real desire for schools to have football to be a real viable option for kids."
Although the final details still need to be hashed out, the SCVAL would most likely abandon offering football as a sport to its member schools to clear the way for them to make the move to another league—in this case, the PAL. Interestingly enough, the two leagues already have this relationship for the sport of lacrosse, where one league doesn't sponsor a sport so its charter member schools can join a supplemental league for that particular sport.
For football, the SCVAL would fall under the umbrella of the PAL.
"This allows us to do all of this in a timely manner," Krail said.
For the initial year, the new super league would break down into two six-team A divisions (Bay and De Anza), two six-team B divisions (Ocean and El Camino) and one eight-team C division (Lake). Automatic CCS qualifiers would go as such: four each from the Bay and De Anza, two each from the Ocean and El Camino and one from the Lake.
What does this mean for Los Gatos' powerhouse program? Not much, at least not in the short term. The SCVAL De Anza Division currently has seven teams; that number would be reduced by one for the initial year of the merger. There was talk of creating one eight-team, super A division taking the top four from the Bay and the De Anza and combining them into one.
"I think that's been tabled for now in the interests of getting this passed and moving this forward quickly," said Krail, who was scheduled to do a Zoom call with fellow SCVAL representatives Monday afternoon followed by a physical meeting with PAL reps in San Mateo. "There are concerns out there with certain schools that we hope are not deal breakers. They're legitimate concerns, but I think we can work these things out and this is going to happen in 2022."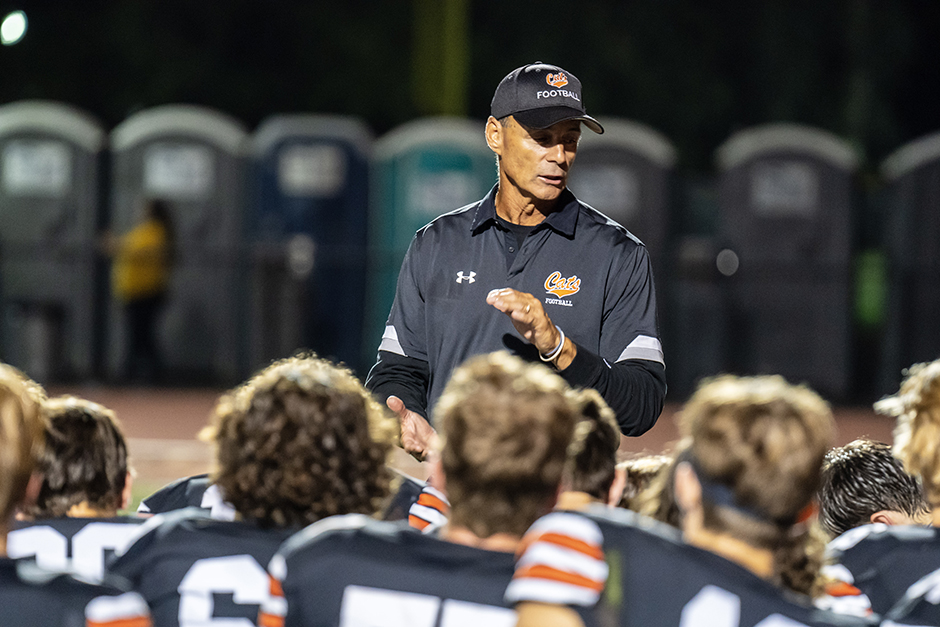 Sports editor Emanuel Lee can be reached at [email protected] and (831) 886-0471, ext. 3958.