The lawyer representing Scott Johnson, the quadriplegic suing at least 18 Los Gatos businesses over disability-access concerns, is firing back at critics who believe his client is treating mom-and-pop businesses unfairly.
Dennis Price of the Center for Disability Access, a division of Potter Handy, LLP, says the notion some on the ability spectrum must "beg for equality" and shouldn't be allowed to use the courts to ensure laws are respected is a downright "ableist" perspective.
"Equal access is a guaranteed right, not something that must be demanded," he said. "Disability rights are the only class of civil rights where this is considered a valid question."
Court records suggest Johnson has filed more than 1,000 lawsuits under the Americans with Disabilities Act in less than two years, including a recent cluster against local businesses such as Main Street Burgers, Fleur de Cocoa and Los Gatos Roasting Co.
Many of those who have found themselves in Johnson's crosshairs say he looks for minor infractions and doesn't give them a chance to renovate before demanding they pay up; they say he's out to enrich himself.
Price confirms Johnson's motivation is, indeed, self-interest—at least to some extent.
"He is an advocate, and he takes disability rights very seriously," he said. "This is partially a selfish motivation—he needs access himself—but also on behalf of others situated similarly to him."
People with disabilities are discriminated against on a daily basis, Price points out, adding, in his view, the cases Johnson has filed over the years have made California "substantially" more accessible.
"If a person is denied access to a business on the basis of the color of their skin, no one would even consider suggesting they must give the shop owner a chance to stop being a racist before enforcing their rights," he said. "That is the functional equivalent to what is being asked."
According to the local Chamber of Commerce, two more ADA lawsuits surfaced in the last week involving Los Gatos companies, one against The American Italian Delicatessen and one against Tea on the Avenue, bringing the total to at least 18.
"If a person was denied access to a business on the basis of the color of their skin, no one would even consider suggesting they must give the shop owner a chance to stop being a racist."

—Dennis Price of the Center for Disability Access, a division of Potter Handy, LLP
Catherine Corfee of Corfee Stone & Associates has been practicing disability law since 1995, and says she's deposed Johnson on at least three occasions.
Back in the day, she says she used to deal with Johnson directly—until the civil action where she represented four women who sued him for sexual harassment.
Jenna Doeuk, Esra Jones, Monthica Kem and Micaela Lucas took Johnson to Sacramento Superior Court. The "legal assistants" claimed they had to go through training that required them to see Johnson completely naked, rub lotion on him and help him get dressed.
The parties ultimately settled in 2016 for an undisclosed sum, but documents that came to light during the case showed the legal assistants were given "cheat sheets" to scour the state for offending businesses Johnson could target.
"They had a quota they had to meet," Corfee said. "He put a lot of pressure on them."
Price notes the evidence in that case was never tested in front of a judge, and says Johnson always visits—or at least tries to visit—every business he sues.
"We need some brave judges who are not political to start to interpret the statute like they should."

—Catherine Corfee, Corfee Stone & Associates
Corfee says she hopes the courts will begin to rein in the broad interpretation of ADA enforcement that's given people like Johnson the green light.
"I want the judges to know and see that this is a racket," she said. "We need some brave judges who are not political to start to interpret the statute like they should."
Corfee says she's defended a handful of Los Gatos businesses so far, and says Potter Handy recently became eager to settle a bunch of cases, just as his trial date in a tax evasion case approached, weeks ago. She believes he was trying to generate cash to cover legal expenses.
After that trial was continued, the desire to settle cases appeared to quickly evaporate, she said.
Price declined to comment on the case—or the assertion his client used vexatious litigation to raise money to fight the IRS—but he agrees disability law can be a pretty good money-maker.
"ADA defense is an extremely lucrative practice area, where some attorneys know their clients have violated the law, but rather than encouraging appropriate resolution they instead choose to smear the victims of discrimination," he said. "This allows them to drive up litigation defense costs, paid to them, buoyed by their client's stoked anger."
In fact, many defendants spend tens of thousands of dollars only to fire their lawyer once they realize they can't win, according to Price.
"Ginning up outrage does nothing to improve access," he said. "It simply makes the defendant a victim of their defense attorney's tactics."
According to Corfee, some ADA attorneys do operate in a predatory fashion.
"I think there are defense law firms that use these cases like a mill," she said. "They offer flat rates and make a lot of money on it."
Corfee notes she also practices employment law, and says she isn't out for the quick buck.
"They know I'll go the distance," she said. "And I just keep fighting out of principle."
Meanwhile, the Chamber has been recommending local defendants reach out to Chris Olson at Sweeney Mason LLP, based in Los Gatos, who focuses on construction and employment law.
Olson told local business representatives how he successfully defended Opa!, the Greek restaurant in Campbell, against Johnson.
In August, Northern District Judge Phyllis Hamilton dismissed the claims against the restaurant's owners, Opa Management Group, Inc. and Opa Campbell, LP.
"Defendants took affirmative steps to become compliant and prevent future violations," she said. "Defendants' briefing and evidence indicates that they never intended to discriminate against persons with disabilities. There is no indication in the record that defendants have any history of ADA violations, or an intention to violate the ADA again."
But while representing Latte Express against a different plaintiff, the U.S. Magistrate Judge Alex Tse allowed that case to proceed.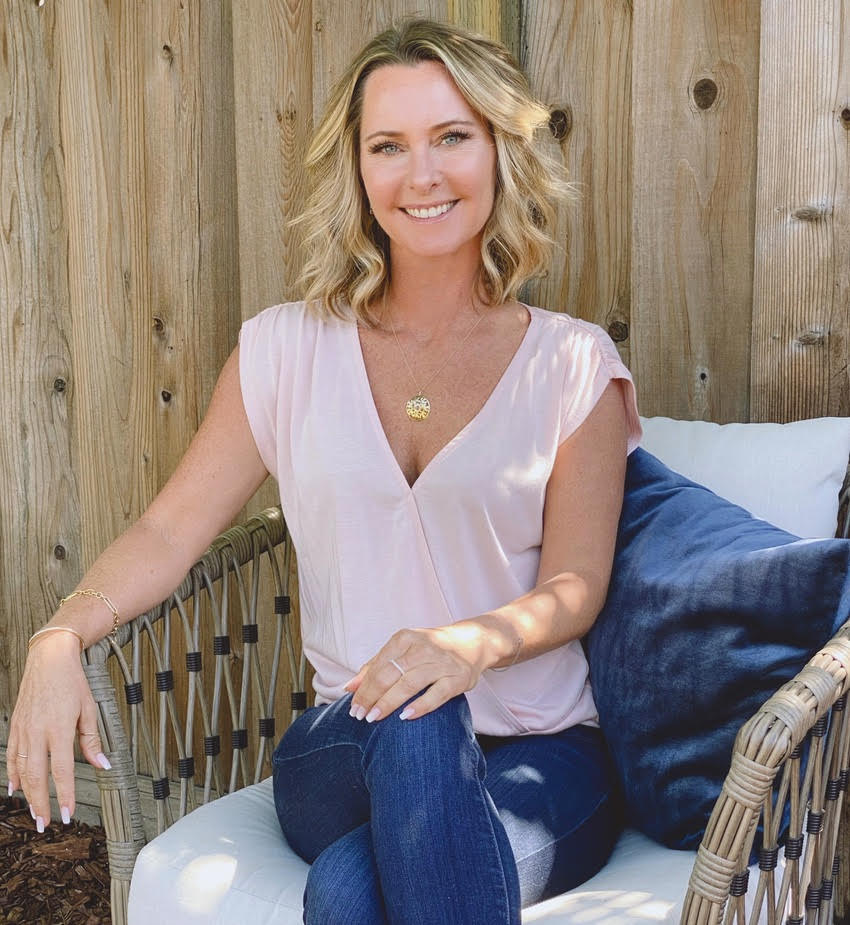 Mistie Boulton, CEO and co-owner of Oren's Hummus, LLC, is facing six Johnson lawsuits.
She admits they did have some minor ADA issues with their Cupertino location—which they quickly fixed.
"All of the other ones have had ADA tables," she said. "We do everything in our power to be compliant."
Johnson says he visited the Oren's Los Gatos location four times in June 2021.
"Unfortunately, on the dates of the plaintiff's visits, the defendants failed to provide wheelchair accessible outside dining surfaces in conformance with the ADA Standards as it relates to wheelchair users like the plaintiff," that complaint states. "The Restaurant provides dining surfaces to its customers but fails to provide any wheelchair accessible outside dining surfaces."
Boulton doesn't believe Johnson ever came to her Los Gatos restaurant.
She says she bought new patio furniture—including an ADA-compliant table—in recent weeks, and before that, she long had ADA tables from the restaurant in the exterior temporary parklet area.
In addition, the outdoor sections in Mountain View, and at their full-service Palo Alto location, each have at least 6-8 ADA tables, according to Boulton.
Luckily, the business has ADA insurance. But they'll still have to pay the $5,000 to $7,500 deductible per location.
"We definitely want to fight," she said, noting Oren's has banded together with at least 25 other Silicon Valley businesses to help each other get past these lawsuits. "I would rather fight them, even if it costs me more, rather than just roll over."