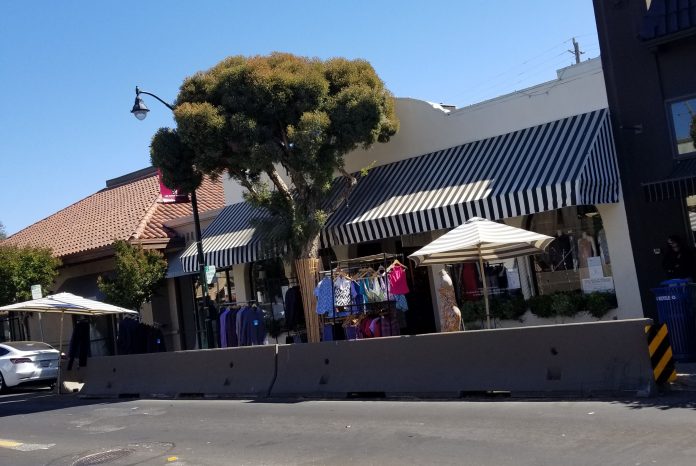 The day after its lease expired, downtown linen boutique The Maids' Quarters continued to offer its pillows, antique goods and high-end button-up shirts for sale.
It's the latest development in a bitter feud where the long-time Los Gatos independent retailer claims it was duped into relinquishing a prime retail location to make way for a fancy French bistro. But couple planning to open Chez Philippe—Philippe Leroy and his girlfriend Deena Elkassed—says a miscommunication over the interior space was blown out of proportion.
A staff member told the Los Gatan today the shop is exploring legal options.
On Tuesday, Elkassed said,since talks broke down Aug. 13 they still hadn't heard from 79-year-old The Maids' Quarters owner Claudia Mann.
But after losgatan.com first published our investigation, Michael did reach out to the couple to see if they would make good on the 50/50 offer. He says they didn't hear back.
"My mother was put in an impossible position: of trying to move her store of 33 years over the course of 30 days, in the middle of a Covid pandemic," he told the Los Gatan. "It's a very unfortunate situation."
The first Los Gatan story highlighted how the Jennifer Croll clothing line became a flashpoint in businesses negotiations.
---