At least 16 Los Gatos businesses have been hit with disability access accusations by prolific lawsuit-filer Scott Johnson, a paraplegic who claims they're in violation of the Americans with Disabilities Act (ADA), local officials said.
This comes just days after the New York Times released an episode of the popular Daily podcast, which highlighted Johnson's sheer volume of civil actions during the pandemic, and also explored the lack of government oversight over disability requirements in businesses.
According to the Los Gatos Chamber of Commerce, Yokohama Sushi, Main Street Burgers, Loma Brewing, Lexington House, Los Gatos Roasting Co., Voluptuary, Time Out Clothing, Redemption, Juice Co. and Los Gatos Café are among the local companies facing ADA lawsuits filed by Johnson.
Yvonne Khananis, the owner of Grocer + Goddess, says she's a victim of Johnson's vigilante approach to enforcing the ADA. The law, signed by George H.W. Bush in 1990, is the cornerstone of America's approach to ensuring people can freely shop, dine and frequent establishments, regardless of their ability level.
"I found out that we were being sued by an attorney that was soliciting us for him to represent us in this lawsuit that I had no idea existed," Khananis said. "I opened up the email and I'm like, 'I have no idea what this is.'"
It was strange to her because they are not a restaurant with a Town-approved temporary parklet meant for dining.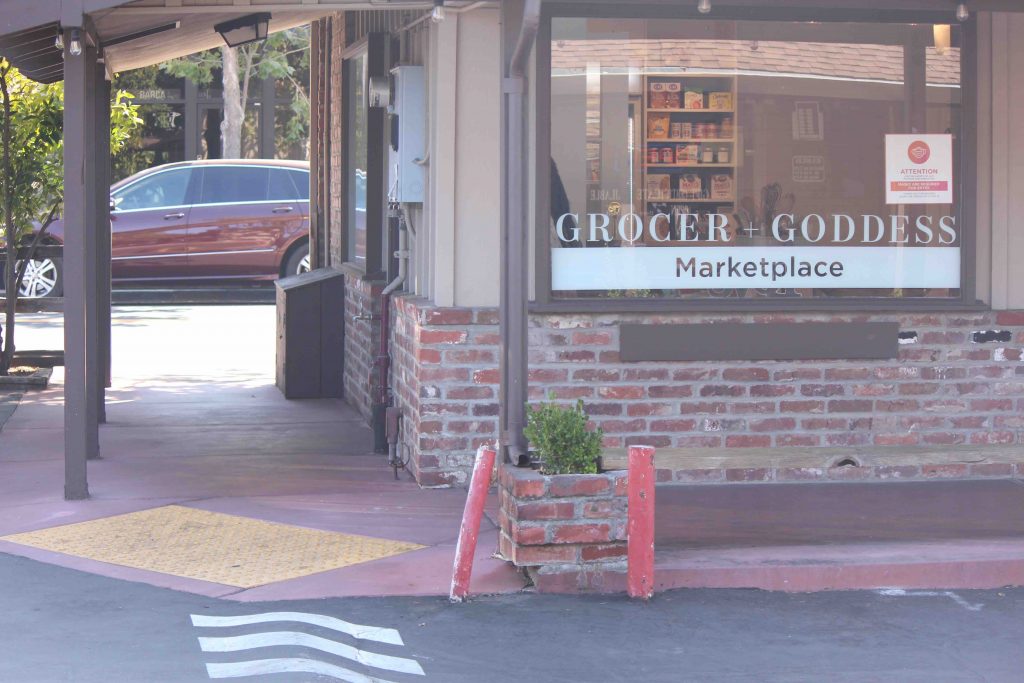 She'd just purchased a few tables and chairs to add to the public space during a difficult time.
"I just thought it was a nice thing to do for the neighborhood—to add to the aesthetic," she said. "The truth is, this guy is infamous for doing this—not just for people in Los Gatos."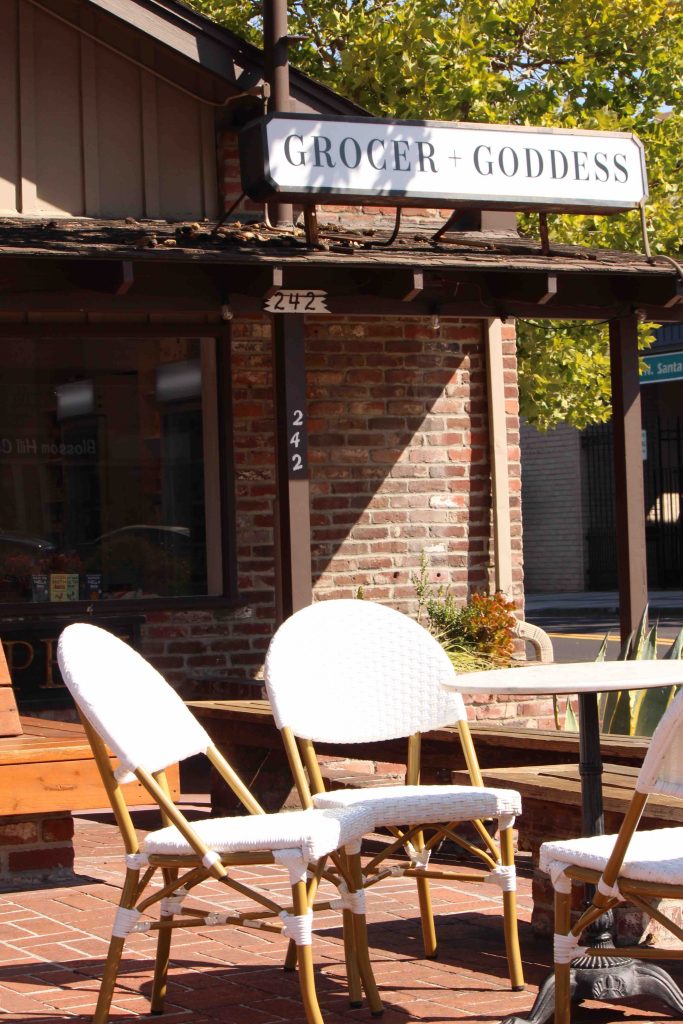 The six chairs and three tables cost her around $800-$1,000. And now she's staring down the possibility of having to settle a lawsuit for what others have told her could cost upwards of $15,000. Her small business is lucky to bring in $20,000 a month, she said. Instantly she knew what this could mean—bankruptcy—just as she was planning to celebrate the one-year anniversary of her business.
Khananis says she doesn't believe the plaintiff has ever been there.
"None of us have seen him around," she said. "And we're open seven days a week."
Because, she says, if he did, he might've liked what he saw: a designated handicap parking stall, three ramps and standard-issue tables that can be easily maneuvered.
Khananis doesn't understand how the man could feel discriminated against because of his disability.
"I have no idea how he picked us," she said. "I believe that the lawsuit is without merit, only because there has got to be a position of giving us time to remedy the situation, before you place a monetary value on anything."
Stephen Shelton, co-owner of The Lexington House, knows of multiple disabled people who've dined at his establishment this summer—including the family member of one of his employees. None of them had a problem with access in the restaurant, he said.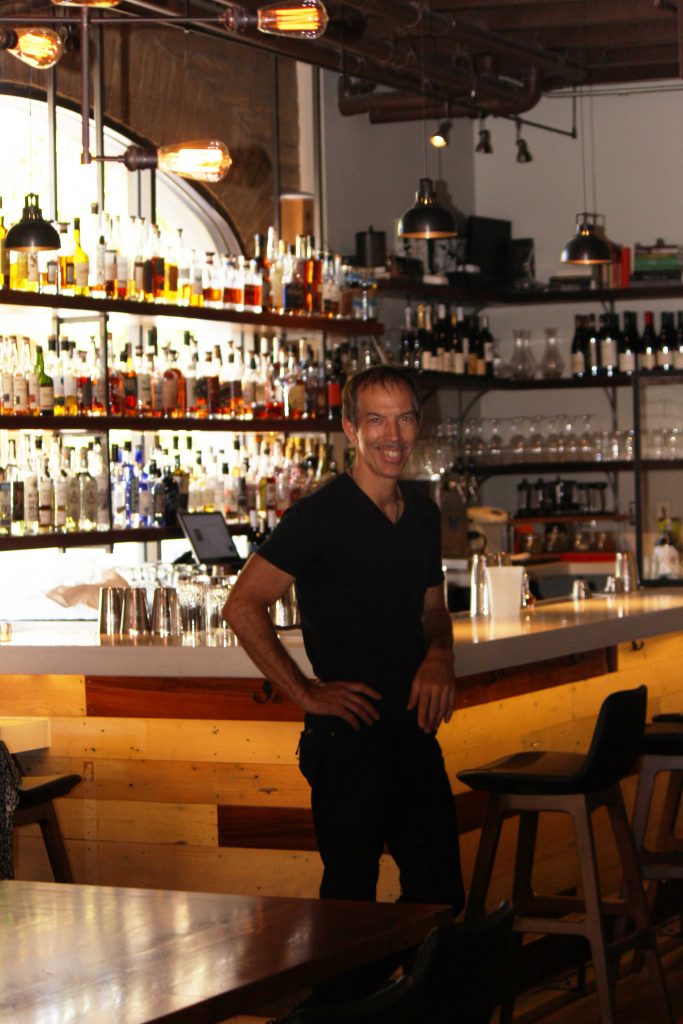 Shelton describes how, after modifying a parking area for pandemic outdoor dining, Town Attorney Robert Schultz commended him on the plywood floor he'd put in to make the area level with the sidewalk, so people in wheelchairs could roll onto it easily.
Schultz said businesses such as The Lexington House were required to sign an agreement where they agreed to comply with all ADA requirements in order to get approval for a temporary outdoor eating area protected from traffic by a "k-rail" barrier.
"The Town did not issue building permits or make any formal inspections for any improvements in the temporary k-rail parklets," he said. "In addition, the businesses using the temporary k-rail parklets agreed to indemnify the Town for their use."
Shelton plans on fighting the suit.
"I'm not worried about the cost," he said. "If I lose, I lose."
Because, he says, he strongly supports ensuring ADA compliance measures in public places.
"In my opinion, the system needs to change," he said. "California law needs to change."
He believes lawmakers need to bring in a process that's similar to health inspections, where a recognized authority works with owners, to ensure their establishments are up to code.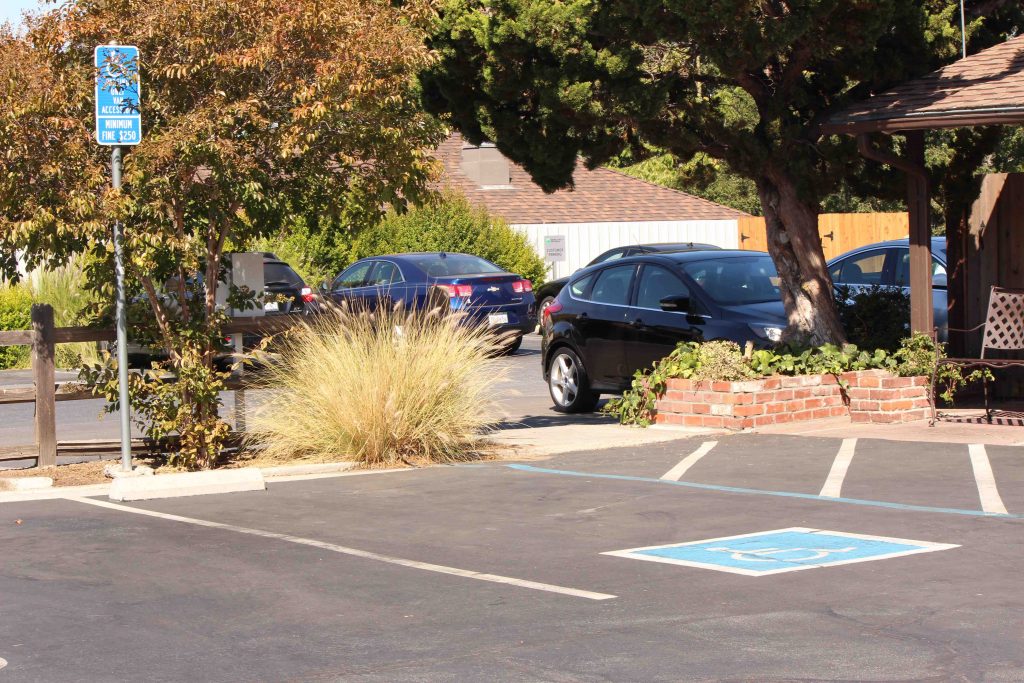 "If I'm not compliant to ADA laws, I want to know about it," he said. "There is no ADA compliance system out there. They don't come in and check."