A vegetation fire threatening several homes in the 18500 block of Montevina Road above Los Gatos didn't end up consuming any structures or injuring anybody this afternoon, authorities said.
The blaze sparked around noon and as Santa Clara County Fire Department and Cal Fire crews arrived, they discovered flames covering about one-third of an acre lapping up a steep embankment.
"We had a bunch of resources really close," said Capt. Justin Stockman, a spokesperson for SCCFD of the response to the fire. "It was initially threatening about five homes up at the top of a private driveway."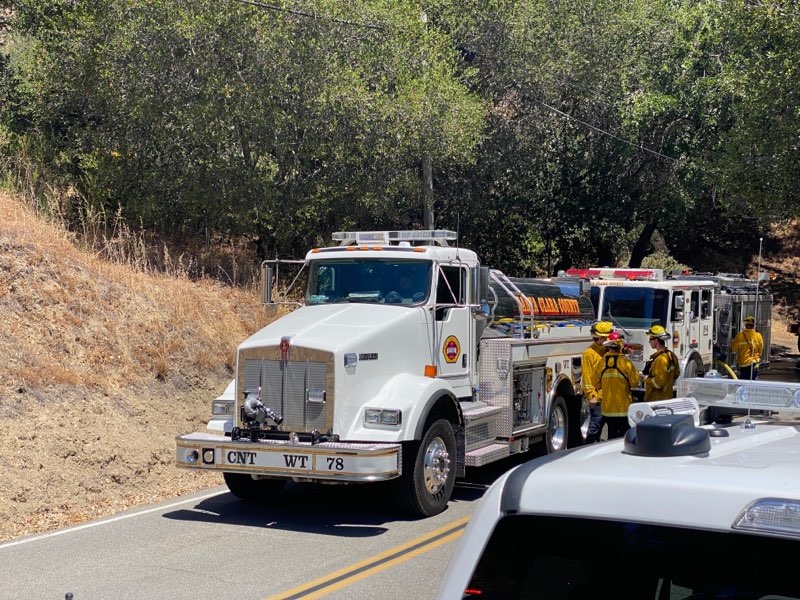 Putting out the fire was complicated by downed power lines, the slope of the
ground, and the narrow roads in the area, fire officials said.
Around 20 Cal Fire firefighters joined about 40 County firefighters and the blaze was brought under control relatively quickly. No structures were damaged, and the fire was halted at an acre of growth.
Stockman said the positive outcome was due in-part to the efforts of locals in the affected areas who have been hardening their properties against fire danger.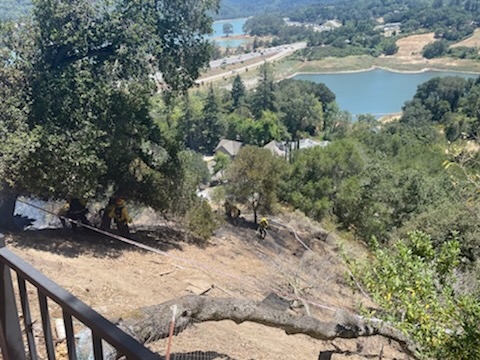 "All the residents up there have done a really good job with defensible space," he said. "It makes the drops from the helicopters a lot more effective."
Santa Clara County Community Members are asked to prepare for wildfire season.
More information can be found at sccfd.org/rsg and sccfd.org/evac.
For up to date protective actions, including evacuation orders, please visit
Community.Zonehaven.com.