Local residents went through a dry-run of how to react to a natural disaster, Saturday, when they were hit with a 7.2 magnitude "earthquake." The imaginary calamity was organized by the Los Gatos-Monte Sereno Community Emergency Response Team.
The participants were dealing with a faux-quake 100 times more powerful than the real one that shook the region just days earlier.
CERT members headed to the Incident Command Center on Lyndon Avenue, on the dead-end street behind St. Mary of the Immaculate Conception School, across from Mint Condition Fitness.
The storyline for the day included a widespread electrical power outage and disrupted cell phone service. Attendees were told there'd be no regular access to 911 dispatch.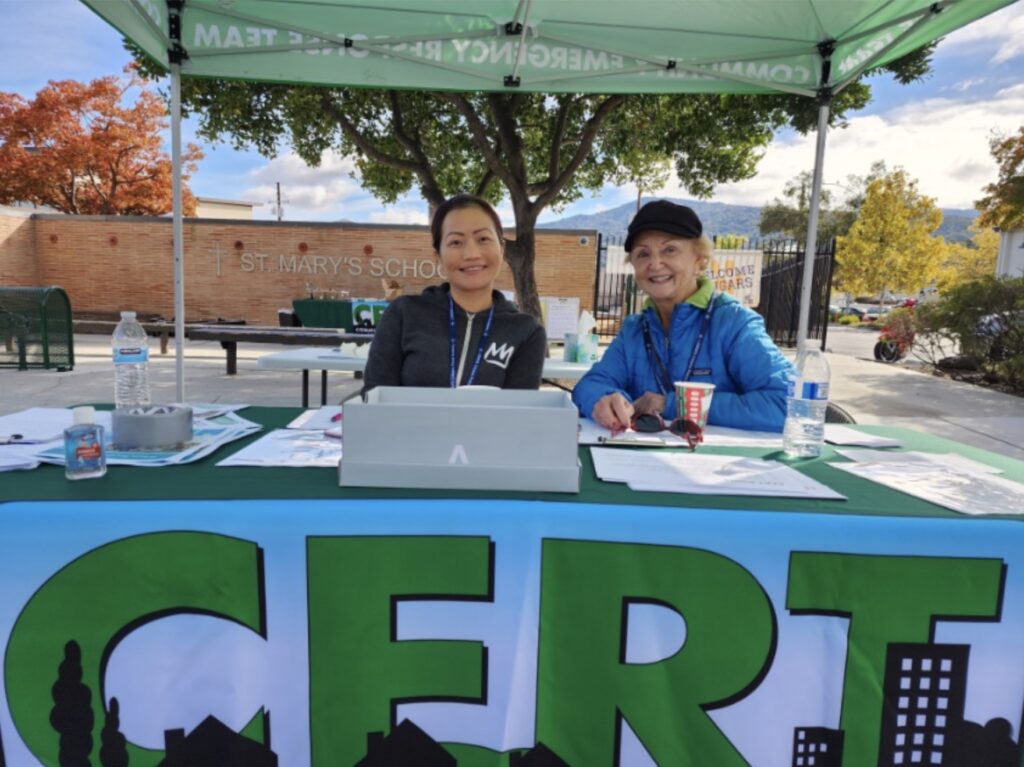 "This is why the command center on Lyndon Avenue is equipped with solar battery power for lighting and ham and GMRS radio communications," explained Lorraine Hepworth, one of the organizers. "CERTs and volunteers who registered online—and some just dropping in—then proceeded to join together on the cul-de-sac to respond to whatever emergencies had occurred, as the simulation rolled out over the next few hours."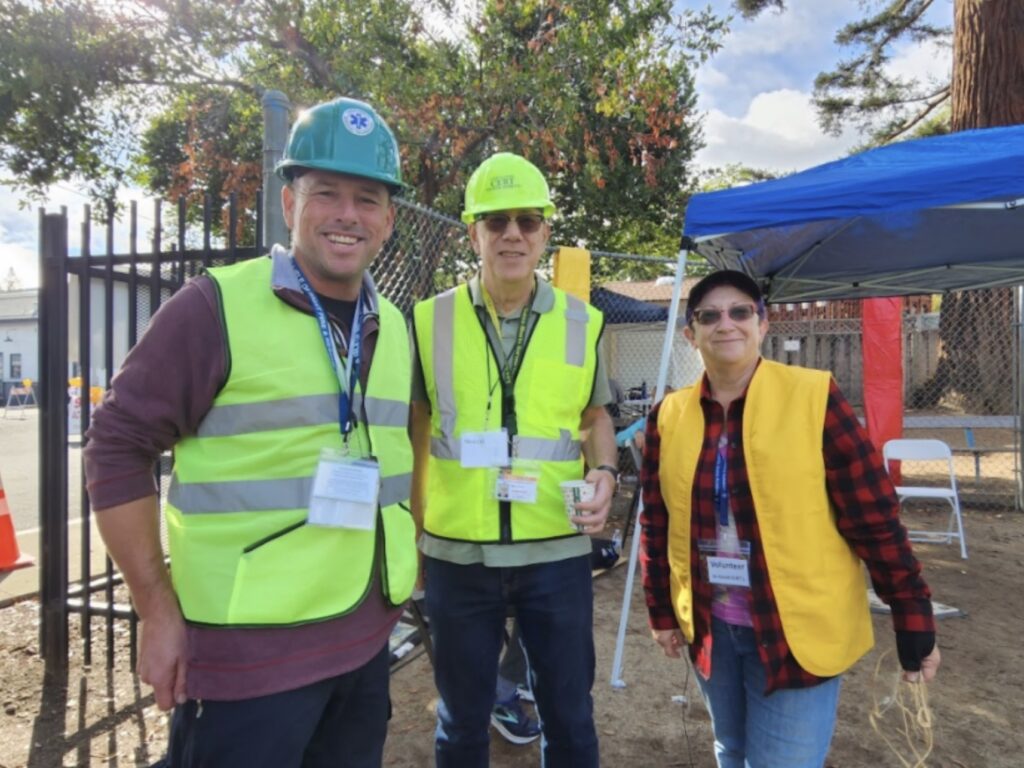 As the exercise unfolded, details emerged (seemingly spontaneously) via a group that had not rehearsed what would happen.
Business owners on Santa Cruz Avenue, and homeowners within a square mile, had agreed to allow signs to be posted on their property, to add an extra layer to the drill.
One person secretly posted 50 signs at 40 different addresses the day before, setting up a minefield of additional problems to be identified and responded to.
The concept was to prepare a team of CERT members who will be able to jump right into action and respond effectively during a real emergency, bridging the crucial gap until professional help can arrive.
"The CERT Incident Commander dispatched one CERT and one volunteer to ride their bikes, and one runner to carry GMRS radios and maps with them as they quickly and collectively covered 10 smaller geographic zones," Hepworth said.
They were responsible for surveying the square mile west of Highway 17 and south of Highway 9, looking for fires and gas leaks. This information was then relayed to the ICP radio communications group on Lyndon Avenue.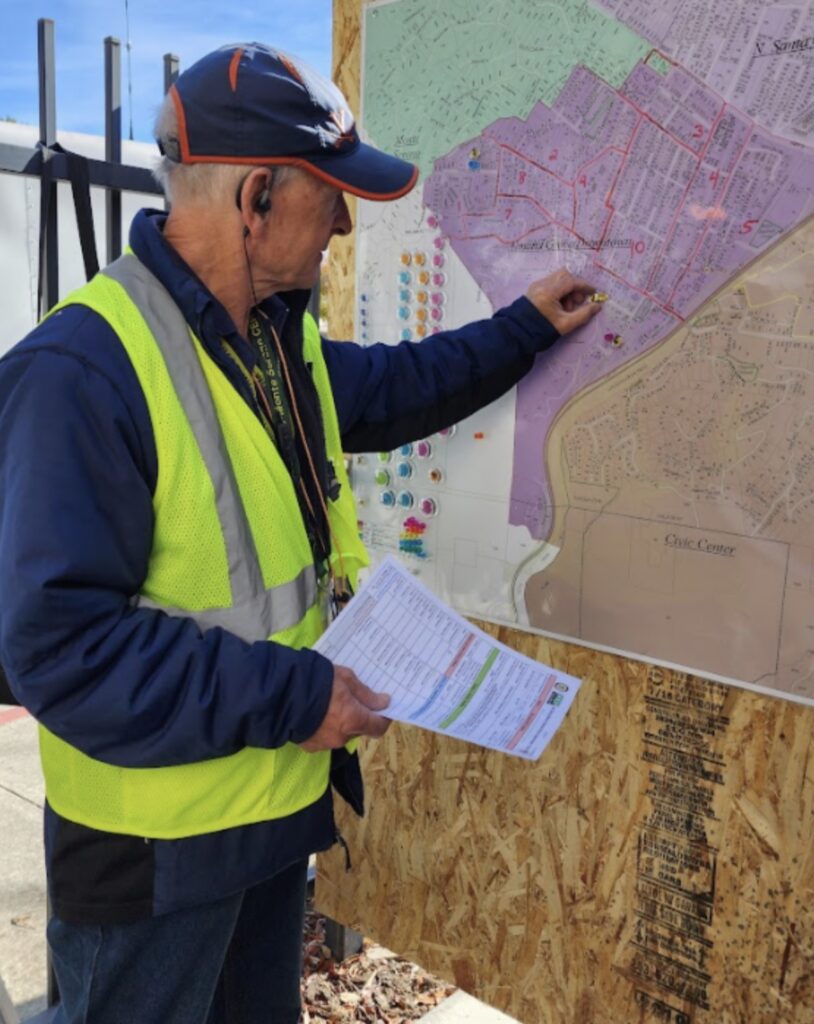 Those volunteers then passed the messages on, over amateur radio waves, to the Emergency Operations Center on Los Gatos Boulevard, which was staffed by four CERT members, who operated under the direction of the police department and Town officials.
"Six field teams of CERTs and volunteers, organized under the direction of the operations leader on Lyndon Avenue, proceeded on foot with radios and maps to canvas each zone for additional problems to be responded to appropriately," Hepworth said. "The simulation also included volunteers who were rescued by field teams as well as volunteers who walked in as injured residents, and other volunteers who ran in reporting 'calamities' and 'distress' they had observed in the area."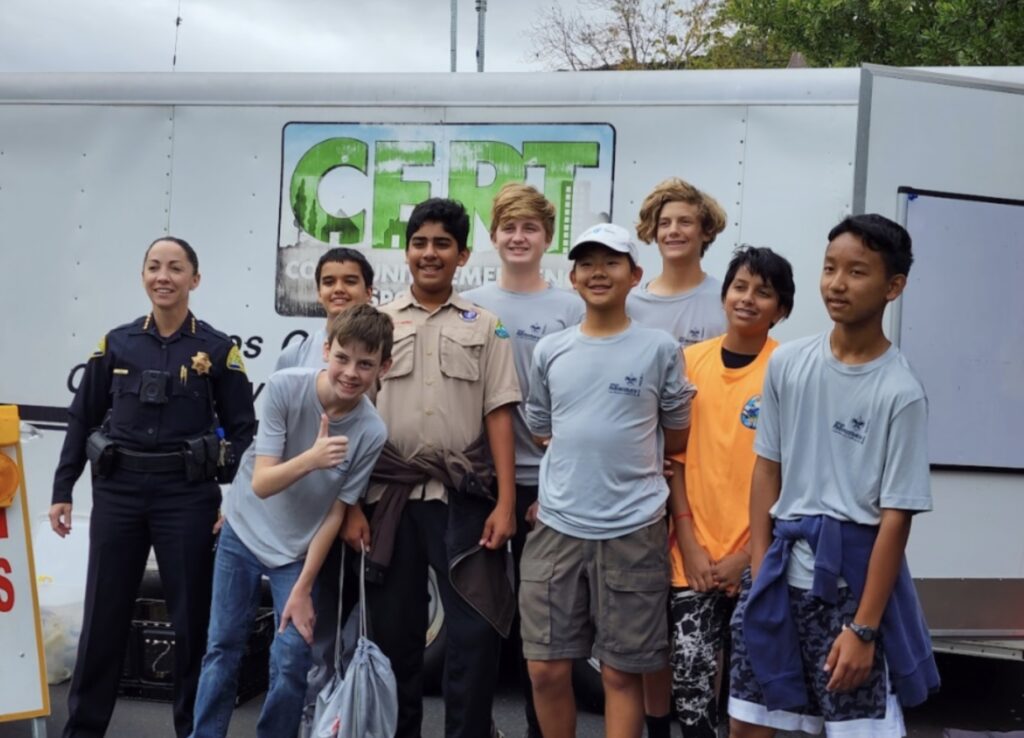 The "injured" residents were brought to a medical triage area so CERT members could practice their first-aid skills.
"The exercise produced an extensive amount of reporting and an overall experience that was educational for the community members who participated while giving CERTs and volunteers training opportunities," she said. "More exercises and focused training will be conducted to help LGMS become better prepared for and more resilient in disasters."
Organizers encourage all residents to take the necessary steps to ready themselves and their families for emergencies, and to gain the skills needed to provide assistance to others when disaster strikes.