On the morning of Nov. 9, employees of Xactly Corp., a Software-as-a-Service business based in San Jose, strode into Discovery Shop Los Gatos with purpose.
The group of cloud-software company workers had arrived on East Main Street in Los Gatos for a unique but important task—to wage war against cancer, one used garment display at a time.
The local second-hand outlet was one of three corporate volunteers visited. They completed a variety of tasks, including steaming, pricing, sorting, and setting up for holiday events.
One of the volunteers in Los Gatos, Nichole Rubin, got to work on a window display.
There was plenty of sprucing up to do, particularly considering the store—which is owned and operated by the American Cancer Society—will now sport a brand new logo.
The thrift shop provides a platform for local businesses and organizations to make a difference in the community while helping raise money for the nation's leading cancer-battling voluntary organization.
The American Cancer Society promotes healthy lifestyles to help prevent cancer. It also conducts research into the disease, which kills more Americans than anything else besides heart disease.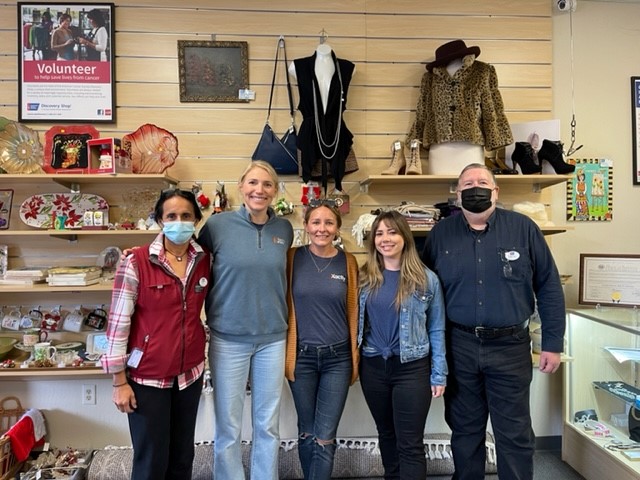 "Cancer affects us all," said Rita Melamed, the shop manager. "Proceeds from sales of donated merchandise fund research, education, advocacy and services to cancer patients and their families."
Discovery Shop officials encourage other businesses—big and small—looking for a way to give back to contact them about future opportunities.