The idea of opening up Los Gatos to cannabis establishments seemed to strike a chord with commissioners young and old at the Oct. 27 Planning Commission meeting.
Canceling the prohibition on such commercial operations could be an important economic puzzle piece, Commissioner Melanie Hanssen commented, in response to a staff presentation.
"It isn't going to solve all of our problems," she said. "But we do have the death of retail as we know it happening as we speak."
Town Attorney Robert Schultz gave commissioners a broad rundown of why the council believes it's important to open a community conversation around allowing products containing THC and other cannabinoids within the community's boundaries.
When recreational marijuana was legalized across the state in 2016, a greater percentage of local residents were in favor of legalization than in other parts of Santa Clara County, and yet Los Gatos quickly passed a blanket prohibition on commercial cannabis operations.
Schultz explained that with San Jose expanding its cannabis licensing regime, if the Town doesn't act now, it could end up in a situation where it has multiple dispensaries on its doorstep—serving local residents—without getting any of the tax revenue.
Silicon Valley currently has 28 cannabis delivery operations and 41 dispensaries (with some overlap between the two categories).
San Jose is allowing retailers in good standing to open a total of 16 additional pot shops.
Each of the 16 current shops brings in about $1 million a year for the city, although there is a wide range of how much a single store can generate, Schultz said.
Because Los Gatos isn't a place with much in the way of agricultural or industrial land, and given testing facilities wouldn't provide much financial benefit to the Town, retail would likely be the best candidate for prohibition relaxation, he added.
"It's really tough for me to estimate what future tax revenues would be," he said, putting the potential figure anywhere in the range of $300,000-$1 million a year. "We do need additional revenues."
A man who identified himself as a Los Gatos resident who serves as the chief revenue officer for a large cannabis company spoke during public comment, commending the Town's attorney on his "comprehensive research."
Commissioner Hanssen wondered why cannabis products couldn't just be sold alongside other items in a more generic sort of retail environment.
"Why would you have a standalone store for it?" she asked. "Maybe I'm missing something."
Schultz replied that California's cannabis licensing regime has been challenging for would-be pot entrepreneurs to navigate, and said he doesn't believe the Department of Alcohol Beverage Control would allow that, anyhow.
He also pointed to important lessons Los Gatos could glean from recent experiments with legalization.
On the one hand, Palm Springs opened its proverbial gates and 45-50 marijuana-related businesses flooded in.
On the other hand, Mountain View ultimately decided to allow just two—cannabis delivery operations.
"What Mountain View was doing was taking a baby step," Schultz said. "At least it captures some of the revenue."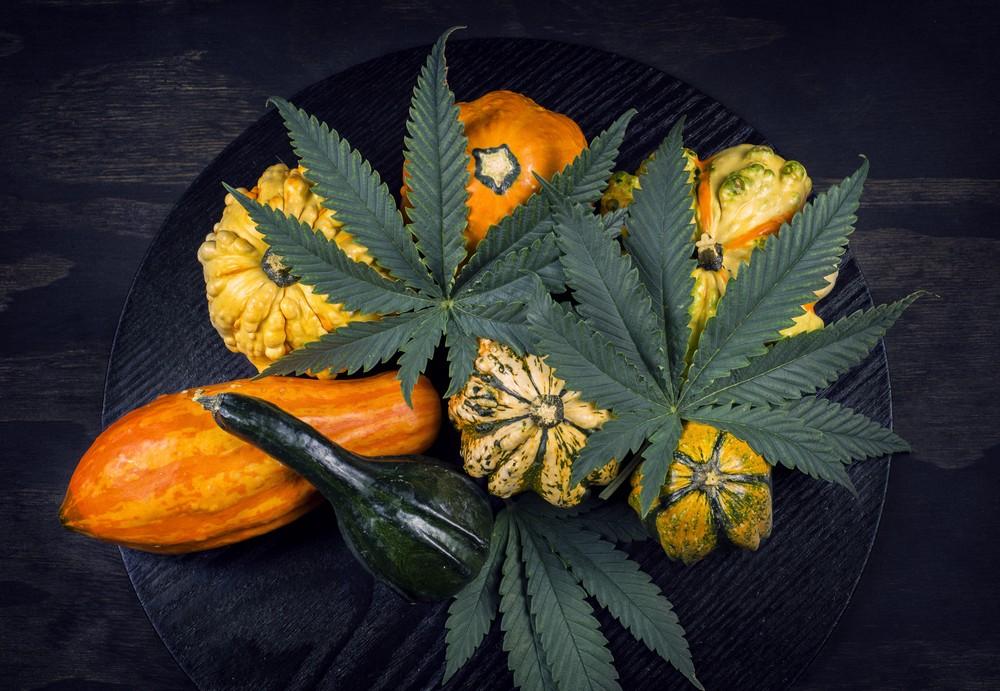 And Redwood City "is going through it right now and has done a really good job with their process," he added.
According to Schultz, there tend to be a lot of people who want to get into the cannabis business "that don't know what they're doing," but he said the Town could take steps to mitigate any potential concerns.
"There's always noise, lighting and odor impacts," he said, pointing to one example of a measure Los Gatos could take. "You can regulate signage and appearance."
Palm Springs just revised its regulations to deal with resident concerns about smelly pot shops.
Commissioner Jeffrey Barnett asked where the local legalization drive was coming from.
"Tax revenue is a very high priority for Council," he said, pointing to the top reason he's touring local meeting halls with his presentation, but says it's an important topic to consider, regardless. "We've never had this community discussion."
Barnett asked how the Town officials look at the fact cannabis is still an illicit drug, in the eyes of the federal government.
Schultz said there has been some progress made to allow marijuana-based businesses to bank legally, adding that the federal government is not currently prosecuting any cannabis retail shops.
"It still can be a concern," he said.
Commissioner Jeff Suzuki said he appreciates that the Town is finally starting to have a mature discussion about pot, but said the "elephant in the room" is the "cultural impact" that opening a store would have.
And yet, he added, given the community's older-skewing demographics, providing easier access to cannabis products could have serious positive impacts for Los Gatans.
"There's a large population of people who need some sort of medication just to function in their daily lives," he said. "They don't want to use opiates."
Commission Chair Kathryn Janoff said she's been trying to convince her 89-year-old mother to use cream for her arthritic hand.
"These products would be a great benefit to our aging population," she said. "We've come a long way."
Schultz said the benefits scientists are exploring relating to cannabis aren't just to do with the more well-known THC, but also CBD and CBN, compounds that are also found in the plant.
The Town is trying its best not to have a repeat of the gun shop situation, he added.
Following the Sandy Hook mass shooting, a businessman reportedly received death threats when he opened a firearms store.
"We probably all thought of the gun shop example," Commissioner Emily Thomas said. "You want to have community involvement before that happens again."
Schultz said the community is already showing interest in the topic, including through an online poll it's circulated via Survey Monkey.
"We can't get anybody to participate in other ones," he said. "But they want to participate in this one."
Commissioner Hanssen said she'd be glad to see the proactive approach.
"I love that the plan would involve tons and tons of community outreach," she said.
Commissioner Reza Tavana said he was surprised to see it on the agenda.
"I think we're a little bit behind on this topic," he said, pointing to the Town's declining retail revenue stream in spite of efforts to turn that around. "This could bridge the gap."