The Los Gatos High softball team had a golden opportunity to essentially clinch the outright Santa Clara Valley League De Anza Division championship in a home game against Milpitas High on May 4.
But the Wildcats didn't have one of their better performances and fell to a solid Trojans team, 2-1.
"I told the girls if we would've won that game, we could've coasted home in the last two games," Los Gatos coach Randy Frey said moments after the defeat. "Now we can't. We have to stay on our 'A' game and win both if we want to be champions."
The loss dropped the Wildcats to 20-3 overall and 9-1 in league play, the latter mark the same as Milpitas. It looks like both teams will win out and finish 11-1 and co-champs. Frey said while it would've been nice if the team swept the season series from Milpitas—the Wildcats won the teams' first De Anza Division contest 3-0 on April 6—they've had a tremendous season and still have a chance for a storybook ending.
Much will depend on what happens in the Central Coast Section playoffs, which start on May 21. Los Gatos will get slotted into the Open Division or Division I bracket. If the Wildcats get slotted in the Open Division, they would need to win one game to qualify for an automatic berth into the CIF NorCal Tournament.
If they're placed in Division I, they would have to win it all to get into NorCals.
"If we go into the Open with a low (No. 7 or 8) seed and have to play St. Francis or Mitty in our first game, then I definitely would prefer to be in D1," Frey said, referring to the powerful teams from the West Catholic League that are ranked Nos. 5 and 16, respectively, in the state of California.
No matter what happens, one thing is for certain: the Los Gatos dugout cheers will be non-stop, a testament to the players' love for the game and each other. Cheering picks everyone up and can give confidence to a player as they prepare to go to bat.
Because of that, cheering can be just as important as the play in the field, because the two go hand in hand. Some cheers are made up by the players and pretty creative, while others are common phrases that have been ingrained in the sport for decades.
The interesting thing is it seems like fewer teams cheer in the dugout, and certainly not for the entire game. That's what Frey has been impressed with. While the dugout cheers, Frey is at the far end, face stoic, focusing on relaying signals. But he certainly has a great appreciation for the team's constant cheering.
"I'm not sure who the ringleader is—I stay at the other end of the dugout—but this group has been a great group," Frey said. "They've done that all season long from the start of the game to the finish. It's a close-knit group, they're all really tight, they pick each other up, they have each other's back, it's been a wonderful team to coach."
In Frey's 10th season as the Los Gatos coach, the Wildcats reached 20 wins faster than any of his previous squads.
"We've had an incredible season," Frey said. "Since I've been coaching here, we've never had a record this good."
The Wildcats have it all: talent, depth and experience. Junior Anna Bean has led the way both in the circle and at the plate, making a sizable impact in both areas. Entering the week, Bean ranked first on the team in several offensive categories, including average (.451), slugging (.915), on-base percentage (.512), home runs (eight) and runs driven in (34).
She also has been special in the circle, at 14-1 with a 1.12 ERA and 111 strikeouts over 81 innings. Sara Sharma is hitting .400 with a .472 on-base percentage, and Addie Payne has six home runs, 28 RBI, a .750 slugging percentage and a team-best 22 runs scored.
Like Bean, Lynsey Chiala has been productive at the plate and in the circle. Chiala ranks among the top three on the team in several offensive categories, and first on the squad with four triples and second with 26 hits. She's also delivered some quality innings in spot starts or in relief, and is 5-2 with a 2.74 ERA and 58 strikeouts in 58 ⅔ innings.
Avery Di Gangi usually hits No. 2 in the lineup, is adept at moving runners over with sacrifice-bunts and plays solid defense, while freshman catcher/first baseman Annika Norquist leads the team with a .991 fielding percentage.
Los Gatos finished with just four hits in the loss to Milpitas, and Frey knows the team's bats have to get going again for the team to advance in the playoffs.
"The offense seems to have cooled off a bit lately, and I don't know what's going on there," he said. "We were scoring a lot of runs earlier in the season and now we've been playing a lot more close games. We've been winning them up until this game, so we have to get our bats rolling again."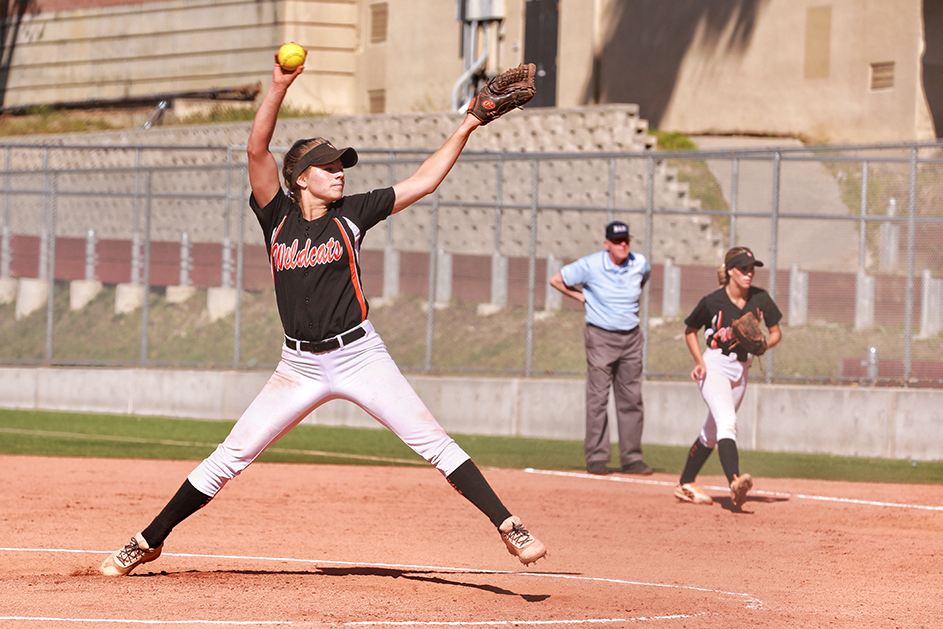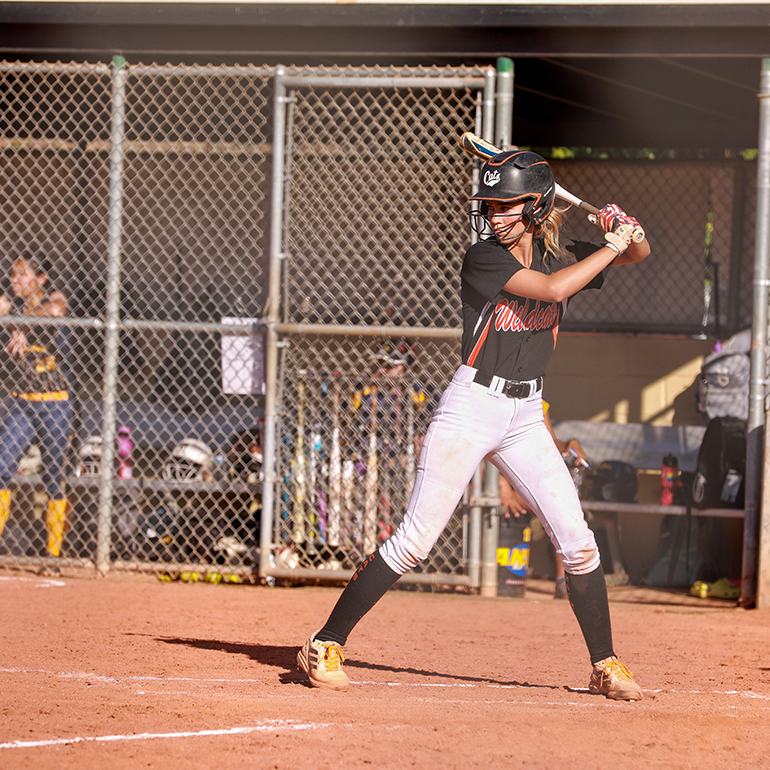 Sports editor Emanuel Lee can be reached at [email protected]