Los Gatos High senior Zoe Frangieh didn't have the opportunity to compete in the Central Coast Section Swimming Championships in her sophomore and junior years due to Covid.
Back at the Santa Clara International Swim Center—the annual site of the Championships—for the first time since her freshman season, Frangieh and the Los Gatos swim and dive teams produced stellar performances.
Frangieh, an Arizona State-signee for water polo, took third in the 50-yard freestyle in a personal-record (PR) 23.76 seconds, qualifying her for the CIF State Championships May 12-14 at the Clovis Olympic Swim Complex.
"I was in shock," Frangieh said. "I knew I was really hyped up for the race, but had no idea it was possible to get that time and go to state. I was so incredibly impressed and just over the moon."
Frangieh will be joined in Clovis by a host of other talented Los Gatos swimmers, including her younger sister, sophomore Karly Frangieh, another standout sophomore from the boys team in Ewan Lonergan, along with juniors Lily Van Putten and Katy Hawk of the girls 200 free relay team and freshman Ava Taylor from the 400 free relay squad.
The Frangiehs and Hawk are on the 200- and 400-relay teams, with Van Putten on the 200 and Taylor the 400. The 200 relay team took fifth in the CCS Championships in a PR of 1:37.11, and has the No. 16 seed time entering the State Championships.
The 400 relay took sixth in CCS in a PR of 3:34.35, good for the No. 29 seed time at State. In addition to talent and hard work, Zoe said the relay teams were successful because they spurred each other on vocally.
"We were able to hype each other up and there was just great, high energy all around," she said. "And we needed whatever energy we could get because by the second day you've swam so much you're kind of running with whatever is left in your tank. So being with your team is probably the most helpful to keep you going. Everyone was super excited to be there because of the lost years due to Covid, and we're all pumped being able to go to State."
Taylor finished 13th in the 500 free—by far the longest event—in 5:19.67. The dive team had four girls qualify for CCS, led by sophomores Maddy Wong (12th, 418 points) and Ava Lazovsky (19th, 269.85). Lonergan had a CCS performance to remember, nailing a PR of 56.25 seconds to take third place in the 100 breaststroke. 
"I wasn't feeling the best going into that race, so it's really great I was able to do that and that I'm going to State with my team," said Lonergan, whose time is 14th fastest among state qualifiers. "I felt I had a good chance to make it."
Lonergan swam a sizable PR in the 100 individual medley, finishing ninth in 1:54.10. He also was a part of the Wildcats 200 medley relay team along with sophomore Josh Naim and juniors Tyler Newton and Santiago Jackson that took 10th in 1:38.05.
Lonergan recorded the second fastest second-leg split time among all competitors with a 25.78. He also swam the anchor leg on the boys 400 free relay team, which featured sophomore Connor Sullivan and juniors Jackson and Alex Marozas. The quartet took 11th in a PR of 3:17.47.
"I was really happy with the 400 free relay," Lonergan said. "We tried to come into that wanting to get the best time we could, and we all encouraged each other and did well. And the 200 medley relay, I felt like we did the best we could so I was pretty happy with that race as well."
Lonergan said the 200 IM event is his "comeback race," where he always trails the top guys after the butterfly and backstroke portion of the event, but comes on strong in the breaststroke and freestyle legs.
"I never get out very fast, but I always have to step it up at the end," he said.
Incredibly enough, Lonergan was at the Swim Center a day after the final day of CCS competition, this time competing in a Senior Meet to transition to the long course club season from short course high school competition.
Combining heats, races, warmups and lap cooldowns, Lonergan probably was in the pool for a total of eight hours over the three days of competition. Although competition with his Quicksilver club team is fierce, Lonergan said few club events can match the atmosphere of the CCS Championships.
"It's a lot more hype and drama in a CCS setting," he said. "High school is much more team oriented and you'll have more people cheering you on."
Just a sophomore, Lonergan will be one of the swimmers to watch for in next year's CCS Championships. As will Karly Frangieh, who had a pair of seventh-place finishes in her two individual events, the 100-and 200 free. The sophomore went 51.82 in the 100 and 1:52.39 in the 200 free and qualified for at-large spots in both events for State.
She has the 28th fastest time in the 200 and 30th fastest in the 100. Combine that with her relay races, and Frangieh couldn't help but be excited for her performances.
"It was tiring but good," she said. "It was definitely a little nerve-wracking at first and exciting because I hadn't been through anything like this before."
Karly has been cherishing each practice and meet alongside Zoe as this will be their final season of swim competition together.
"It's cool and exciting because we're pretty close," Karly said. "It's been a lot of fun."
Said Zoe: "Just having this last season of swimming has been really fun and a nice way to go out for my high school career."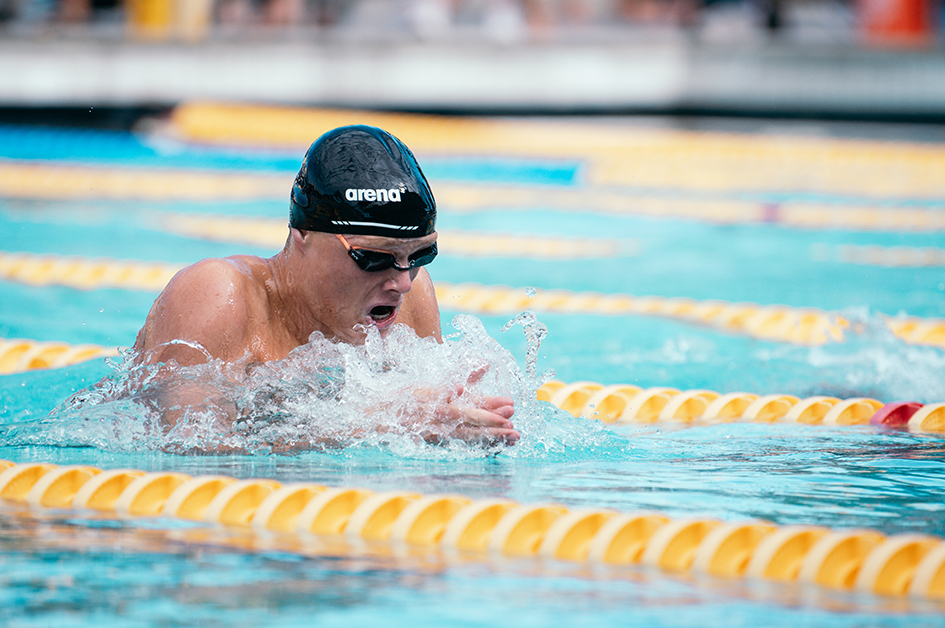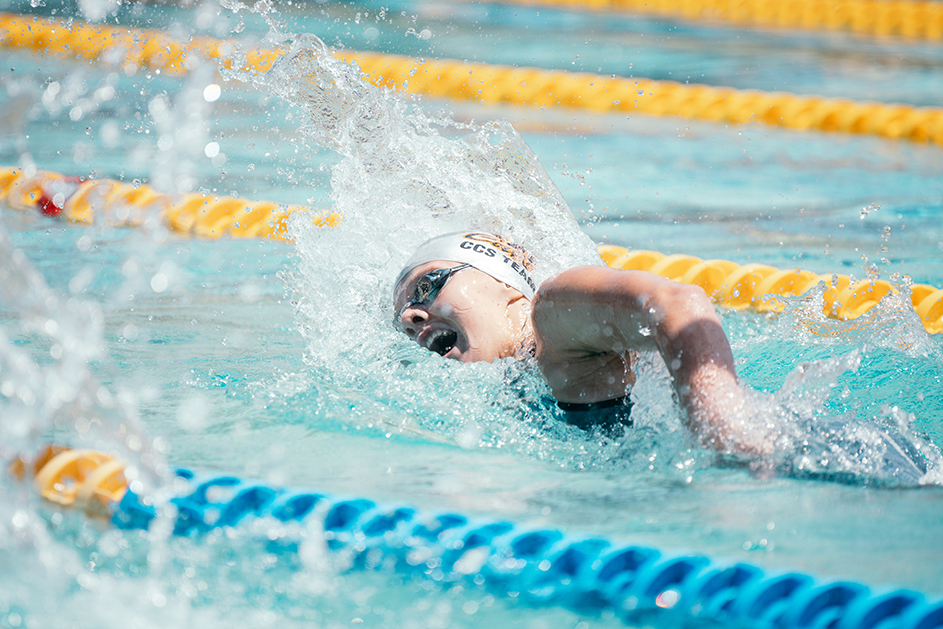 Sports editor Emanuel Lee can be reached at [email protected]