When the Department of Defense announced in January it was turning to a small Los Gatos company to provide hardware and handle tech support for a Navy aircraft used for maritime surveillance, it was a badge of honor for a pair of ambitious locals.
While the $29,713,702 the Naval Air Warfare Center has agreed to pay Apollo Information Systems Corp. over five years is a continuation of work they've already been doing on the P-8A Poseidon program, CEO Mike Guglielmo says it could allow them to double their staff—from 30 to 60—by December.
"It's not every day you get a contract for nearly $30 million," he said, adding they've come a long way from when they had just three employees. "We first started in the garage of my business partners' house."
Guglielmo studied engineering at Santa Clara University and moved to Los Gatos in 1995. He met Apollo co-founder Jim Wallworth when the Texan moved in with his in-laws across the street.
At the time, Guglielmo was working in reinforced plastics, on everything from backpack frames to electrical components. Wallworth was in the computer networking and security industry, and he coaxed Guglielmo into joining forces.
"In 2002 we started Apollo Information Systems Corp. as a provider of networking and cybersecurity products and services," Guglielmo said. "We've been in Los Gatos since our founding."
Guglielmo credits Wallworth for bringing in the Navy deal, and notes his fellow entrepreneur is now moving toward retirement.
They've been working with the federal government from their earliest days, including on the Joint Strike Fighter program.
Being an agile player in a world beset by bureaucracy proved key to their growth, according to Guglielmo.
"I think we were successful because of our flexibility," he said. "We were a small business that was willing to provide unique solutions."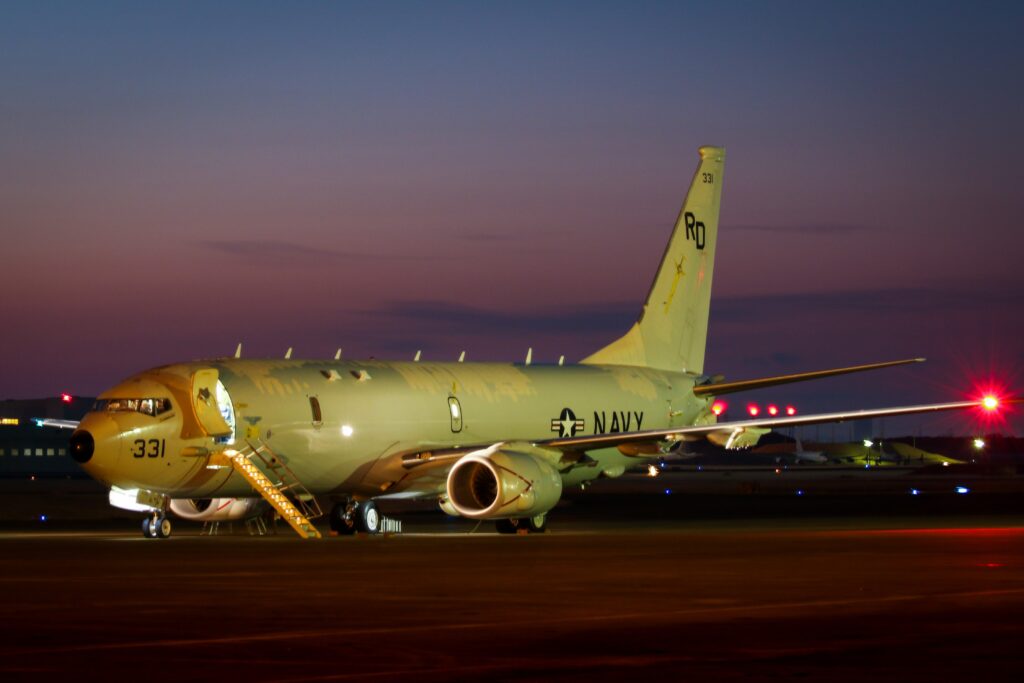 The company currently serves as a communications "backbone" for NASA missions, and are part of the Distributed Common Ground System, an Air Force reconnaissance program that also involves Raytheon, Lockheed-Martin, L-3 Communications and Northrop Grumman.
"In that case they're taking imagery and responding to that imagery," he explained, adding they help transmit a picture around the globe in 3.5 seconds or less.
The new contract, to work with Boeing Defense, Space and Security's P-8A Poseidon, is all about facilitating anti-submarine warfare, intelligence gathering and humanitarian initiatives. America is relying on these sorts of aircraft as it seeks to counter China's rising influence in the Pacific region.
Apollo is taking a middleman role, serving as a useful gateway for the military to a variety of technology firms, while drawing on their years of working under federal restrictions to cut out headaches for their partners, according to the executive.
"We purchase hardware, and that hardware gets software updates, 24/7 support in the form of hardware replacement, bug fixes, and things of that nature from our vendors," he said, adding the equipment has to be able to withstand strong vibrations and both extreme cool and heat. "That's a unique operating environment."
The plane, based on the 737-800, has a crew of nine, a network of sensors, two engines with 27,300 pounds of thrust each and shoots torpedoes and cruise missiles.
All of this results in lots of data that needs to be safely transferred and processed.
"It's a flying data center," Guglielmo said. "It's rather crazy. As far as why they turned to Silicon Valley—that's where all the talent is; we're the hub."
So being located here in town has provided a huge boost, he added.
"I think it's been key to our success," he said. "We're in Los Gatos where the executives are."
And while work-from-home has meant the company is now employing people across six states, Guglielmo says they're definitely seeking Los Gatos applicants, too.
"We are looking to hire, always," he said.