What a difference a year makes. After struggling on the links in 2021, the Los Gatos High girls golf team was voted down to compete in the Santa Clara Valley League's lower El Camino Division this season.
With added talent and experience for 2022, the Wildcats—who were 1-1 through their first two matches—could very well make a run for a league championship. Senior Jordan Chan returns to captain the team and is the No. 1 player in a lineup that also features Kylie Chang, Emilia Orendain, Monika Snell and Brielle Hardman.
Allison Dang and Juliet Bolger are Nos. 6 and 7 in the team's lineup order, and either is capable of being a top-five scorer on the team on a given day. Junior Sami Hull, Olivia Li, Cadence Hull, Natalie Lane, Angela Horton and Ava Schmidt round out the roster. Sami Hull, in particular, is a player to watch out for as the Mitty-transfer is eligible to play on Sept. 23.
Hull was a top-three player in Mitty's lineup last season and competed in the Central Coast Section Finals since the Monarchs qualified as a team to the Championships.
"From what I've seen, Sami shoots in the upper 30s, low 40s, and will probably be our No. 3 for now until she plays in a match," Wildcats coach Dave Denight said.
Chan shot a 39 to earn medalist honors in the team's match at Los Lagos, and Chang, a junior, had 9-hole rounds of 42 and 43 in the opening two weeks of action, a testament to her steady play.
"Kylie is a consistent ball striker, has a good short game and a good head on her shoulders," Denight said.
Orendain, a sophomore, plays with tremendous consistency, and Snell possesses a solid all-around game and smooth swing, Denight said. The team practices and plays at Morgan Hill's Coyote Creek, which has a higher slope rating and level of difficulty compared to most of the other courses high school golfers play on.
Chan, who carries a 4.56 GPA, is no stranger to taking on various challenges. In addition to being the top golfer at Los Gatos, Chan is the lieutenant governor of the school's Key Club and the editor in chief of El Gato, the school's student newspaper.
The three main endeavors that take up most of Chan's time include political science-related activities, journalism through El Gato and community service. Earlier this year, Chan said she got to intern at the Santa Cruz County Public Defender's Office, where she got to shadow workers and attend trials.
"It was definitely super eye-opening," she said. "I got some insight into a lot of different issues, especially with the access of justice to different under-represented groups in our society, like people of color and people of different socioeconomic backgrounds. It's great to see the work of these public defenders who provide justice and make justice accessible to everyone in society."
Although Chan stays extremely busy with her passions off the course, playing on the golf team gives her a different level of satisfaction and fulfillment.
"Golf obviously is really great to get outside and see all these different courses," she said. "I've also found a community in the team this year, and we all come from different backgrounds and have such varied interests. But we bond over our shared love of the sport, and it's really fun to find those unexpected connections with people of different experience levels and different backgrounds in terms of what we do outside of school."
Chan was introduced to golf at an early age because her older brother played the sport. She started playing competitively at 11 or 12, and put a lot of time into improving her game. However, once Chan entered high school, she had to balance her time with a lot of other important extracurricular activities.
So, while golf didn't exactly take a backseat, Chan's time on the practice range was limited. A couple of years ago, Chan shot a 69 over 18 holes at Saratoga Country Club, the best round of her career.
"I think it would take a lot of practice to get back to that level," she said. "I don't want to say it's impossible, but I am very much aware of other focus areas I have as a senior in high school. It's probably not a top priority, although captaining the team and doing well this season is a top priority."
Chan doesn't remember the team winning a match last year, so this season already holds plenty of potential.
"We've got a lot of returners and some new players that look promising," she said. "Hopefully, we win a lot of matches and go to CCS and at the same time strengthen our bonds through more practices and by being together."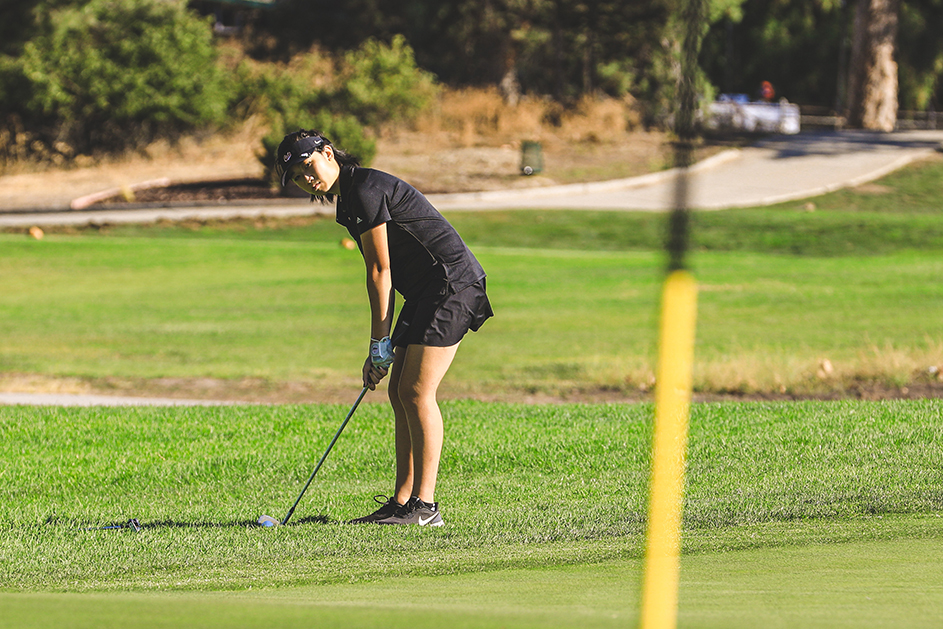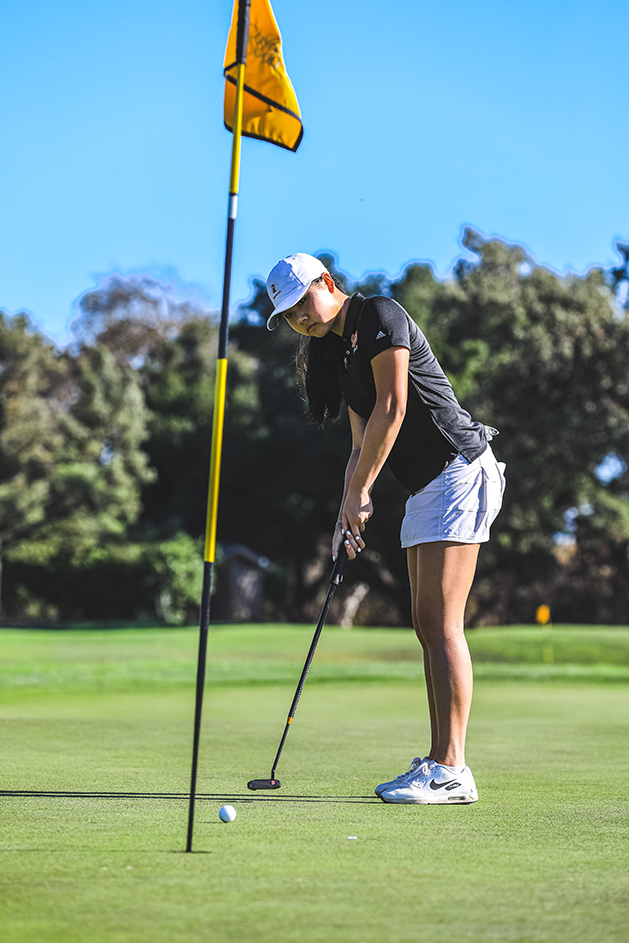 Sports editor Emanuel Lee can be reached at [email protected]