Sarah Hawkins, 42, says growing up her parents were always supportive, as they moved from Carmel to Monte Sereno—and then Los Gatos, when she was a teenager.
The Saratoga High School graduate says it was no different when she got pregnant with her first child; her mother, Laurie DeSimone, was so excited to become a grandmother.
But right after the birth, DeSimone was diagnosed with ovarian cancer.
"That was devastating," Hawkins said. "It's an extremely deadly cancer."
It can also be hard to detect. In fact, when DeSimone's doctor saw her abdomen had begun expanding, he didn't think it was caused by cancer in her reproductive organs.
"She was concerned about it," Hawkins said. "He told her to go on WeightWatchers."
Other telltale signs of ovarian cancer are equally opaque: feeling full when eating, fatigue, back pain and frequent urination.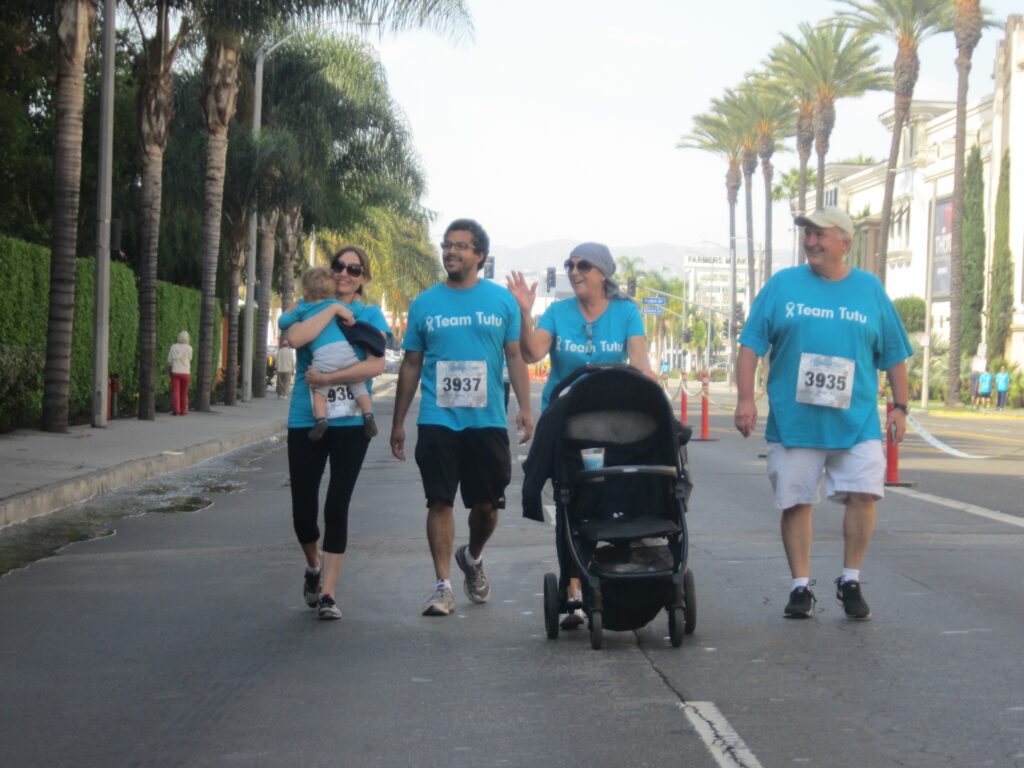 Hawkins says it's important for people experiencing these symptoms for more than a week or two to get medically evaluated.
"The symptoms tend to be vague and usually come on in the late-stage of the disease," she said, urging people who feel they're "not getting the answers that you think you should be getting to push hard to follow-up."
Hawkins, who has been living in Los Angeles but is moving to Hawaii, is seeking to boost the profile of ovarian cancer through the 8th Annual Teal Run, to be held Sept. 25 at Campbell Park, located on the corner of Campbell and Gilman avenues.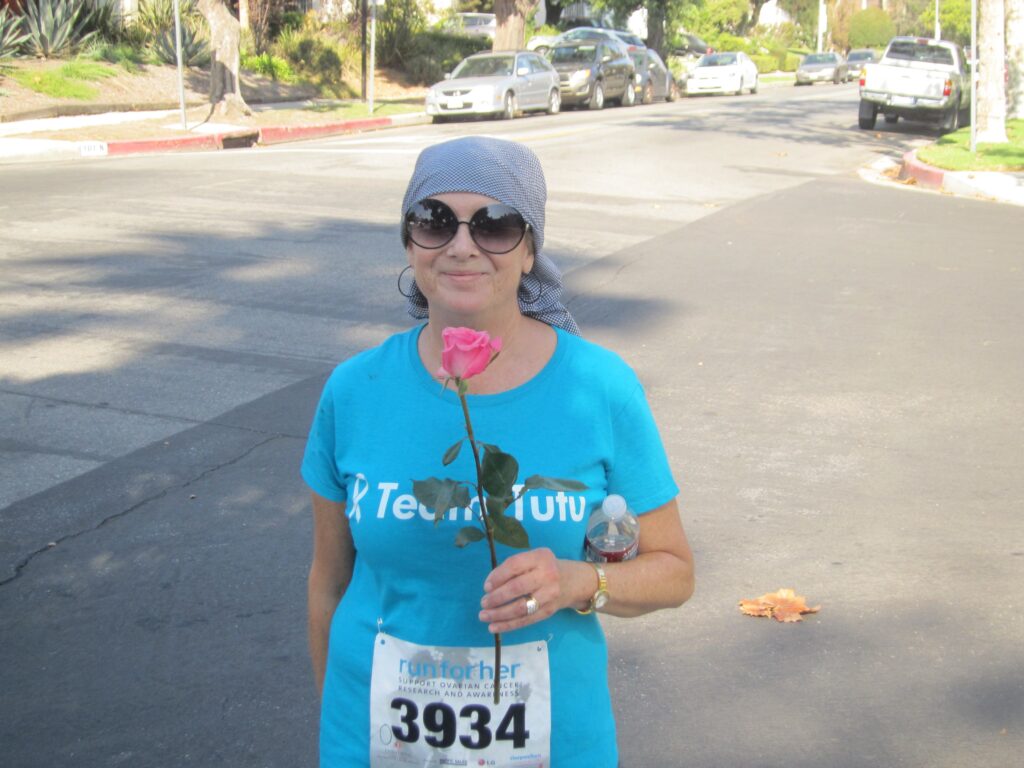 Carolyn McArdle, from 98.1 The Breeze, has agreed to emcee.
They're hoping to bring in money to put toward developing a better screening system for the disease.
But Hawkins says she also just wants to ensure patients, families and survivors feel supported.
She knows how difficult ovarian cancer can be.
"Our family really felt so alone," she said, adding a 5K run organized by Cedar Sinai hospital they attended made a huge difference. "It was just an overwhelming sense of love and support."
DeSimone even decided to start The Teal Foundation with her daughter. It has now raised more than $300,000 to fund cutting-edge studies and provides support services for women diagnosed with the disease.
"She passed away right after the birth of my second child in 2015," Hawkins said. "She had a major health crisis right before the run, but we still somehow put it on."
While the 64-year-old DeSimone was too ill to attend the event, she was aware of how successful it was.
'early-detection could lead to better treatment options—and potentially a cure.'

—Sarah Hawkins, Teal Run co-founder
This year's event starts at 9am and will feature face-painting and a 100-yard-dash for children. It's the first time the run will be in-person after the Covid-19 lockdowns.
"It's really important to raise money for an early detection test," she said, adding people who don't know anyone with ovarian cancer—and men—are welcome to participate. "We would love for the whole community to be involved."
Life is undeniably more empty now for her 72-year-old father, Ralph DeSimone. But Hawkins says he's incredibly active and enjoys taking his beloved golden retriever Fiona to all of Los Gatos' dog parks.
Meanwhile, Hawkins has joined a privately-funded clinical trial, to help make inroads on the scientific front.
Plus, the Teal Foundation has partnered with Tina's Wish foundation to work on identifying the disease sooner in patients.
"There's still no early-detection test," she said. "I think that early-detection could lead to better treatment options—and potentially a cure."
For information and to register, visit bit.ly/3xdPn32.
(Featured photo – submitted – Sarah Hawkins with her two daughters, Georgia – on her hip – and Averie – at right).