Down 2-0 at halftime to one of the top field hockey programs in the Central Coast Section, Los Gatos High wasn't exactly in the best position to pull out a victory.
But the Wildcats did just that, rallying for a 3-2 win in a Santa Clara Valley Athletic League De Anza Division showdown on Sept. 15. Only one or two teams in the section could've pulled out a game like that, and Los Gatos is one of them.
The defending CCS champions have a gigantic 70-plus player roster, talent at every position and vast amounts of experience. Wildcats coach Henry Reyes, who is in his 32nd season with the team, said the key for the team was not thinking about having to score three goals to win.
"You can't do that because emotionally it's too huge of a leap," said Reyes, whose team improved to 3-0 with the win. "You remember to think, 'We don't have to get to 3-2, we just have to put one in.' From there, if you're lucky to get it to 2-1, then you're thinking how you can get the next goal and make it 2-2 because it'll change the dynamics of the game. You play all the way to the 60 minutes and that's what the girls did. I'm really impressed with them, really proud of them."
In a match where scoring was hard to come by, it was hardly a surprise the Wildcats' top two returning players—Jiwoo Hong and Sam Elliott—were the ones to put the ball in the cage. Elliot scored two goals, including the game-winner with 16.2 seconds remaining.
The shot came from just inside the circle off a short corner, something Los Gatos had struggled with throughout. The Wildcats finished 2-for-16 on short corners, but they made the most on their final opportunity when things counted the most. Abby Lo's dribbling prowess led to the team's first score.
Weaving through the Mitty defense with precision down the center of the field, Lo induced a short corner which led to another short corner and penalty shot. Elliott converted it with 9:01 to go, placing a nice shot to the far left post.
Los Gatos continued to apply pressure and after a flurry of shots, Hong scored from 15 yards away on a terrific backhander that bounced a couple of times before hitting the netting and making it 2-2 with 5:30 remaining.
"Sam and Jiwoo (being close friends) and scoring, it was neat to see," Reyes said. "They were a little excited because they saw Natasha (Evenden) was here with a couple of the former graduating seniors (from last year's team), so they were like 'Come on, what's up?' Sam and Jiwoo were giving them that, 'Oh my gosh, now I'm really embarrassed you're watching us get our buns kicked.' But they picked it up, continued to motivate and got it done at the end."
Los Gatos' defense was rock solid in the second half, with Reyes pointing to Ellie White's play as key and also highlighting the performances of Aanya Gupta, Ruah Flynn and Claire Torres. Macy Dennon, Teagan Fogerty, Alexa Musser, Caitlin Okonkwo, and Mackenzie Powell all figured into the win.
Given the team's depth, however, other players will no doubt emerge throughout the season. Lucy Sells and Keira Lin both had some nice moments playing goalie, which is a critical position in prep field hockey because the games often come down to one or two shots in the postseason when powerhouse teams like Los Gatos and Mitty go head to head.
"There were a lot of strong collections of performances from different players that built as the game went on," Reyes said. "Sure, the team had some difficult first-half moments: the physicality, not illegal physicality, but it's a different game when you're going to have to play tighter and even more rubbing so to speak. But it's another dyanmc you have to adapt to because they had not seen it, and so now it's a little thing in their belt. Now they know, so we'll go from there."
Reyes was also proud of the team for getting back to just playing the game in the second half. In the first half, Los Gatos got caught up debating calls with the umpires. Indeed, at one point the Wildcats had two of their players sent off the field for penalties, leading to a Mitty goal.
"There were no more penalties and sitting on the bench arguing with referees," Reyes said. "Just play. You're young and you don't know how to divert your energy and still keep maximum performance without thinking about the referees. There's a ball, there's a stick and a bunch of people who want to help you, so let's go that way and it worked out really well."
As one of the longest tenured high school coaches in the Bay Area in any sport, Reyes keeps returning because of his love for field hockey, wanting to make a difference and a competitive desire that is second to none.
"I wouldn't be standing right here talking to you if I didn't think this group was amazing and that we have a strong potential to see if we could get to the final four at least," he said.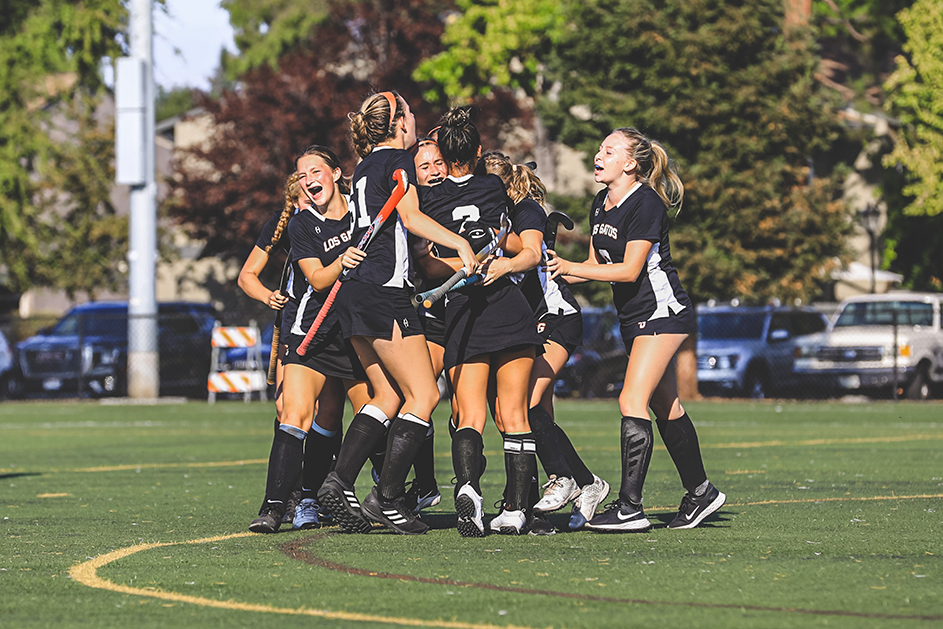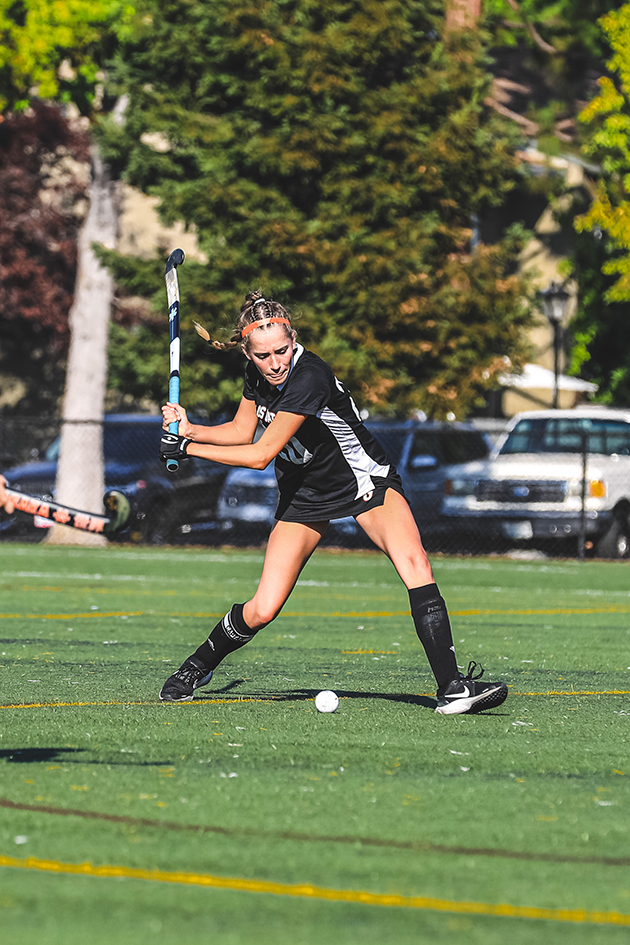 Sports editor Emanuel Lee can be reached at [email protected]