Now in its sixth season as a program, the Los Gatos Wildcats ice hockey team remains one of the best and most consistent in the area even amid a pandemic.
The sport took a major hit worldwide in youth club participation levels at the onset of Covid, but the Wildcats Varsity Division I team is vying for a championship in the Sharks High School Hockey League this season and entered the week in first place with 16 points and an 8-3 record.
Even though the squad is predominately made up of Los Gatos High students, it is only loosely affiliated with the school since ice hockey is a club sport and not sanctioned by the Central Coast Section. Several of the players also are on travel teams and have been playing the sport for most of their lives.
Senior co-captain Fintan Stevens has been around the game his entire life and was born in the province of Quebec, Canada. The forward/defenseman also plays for the Junior Sharks travel team which along with dozens of other club teams throughout the state competed in a tournament in Irvine on Jan. 7, the same night the Wildcats played at the SAP Center.
Save for the occasional game at SAP—the home arena of the San Jose Sharks—Los Gatos meets at Solar4America Ice Rink in San Jose for its practices. They usually get a game at SAP once or twice a season, something that Stevens got to experience in November when Los Gatos played Pioneer. Talk about a dream come true.
"As kids it's our dream to eventually play in those arenas as players for pro teams, but it's nice to have our dream fulfilled in this way as well," Stevens said. "Being at a rink where pros play is a dream because we've been playing hockey for so long."
Stevens dabbled in a couple of other sports growing up, but nothing could come close to replicating the thrill and excitement of playing hockey.
"It doesn't have the same adrenaline rush," he said. "Hockey gives me a different type of happiness I've loved for my whole life."
Though checking is limited in the high school game, Stevens said there is the occasional clean, hard check that people gravitate to.
"Most people don't check as much, but there is still a good amount of checking and violence which we do like to see," he said.
Coach Patrick Sgarlata has taken over most of the day-to-day operations of the team from fellow coach Peter Santangeli, who started the program six years ago. Ice hockey works a bit differently from the traditional sports at the high school level. For one, the disparity between the junior varsity and varsity squads are pretty much inconsequential.
Up to a dozen players play for both the JV and varsity teams. The varsity fall/winter division is made up of purely high school teams and runs from October through March. The Wildcats JV A team was a perfect 9-0 and in first place entering a Jan. 9 game against the Longhorns.
"The disparity between the varsity and JV is not that great," Sgarlata said. "Our JV plays in the highest JV division and while the varsity is a little faster and skilled, both levels are really a big mixture. You'll always have a few JV teams that would be one of the better varsity teams, but as league rules shake out they're not eligible to enter the varsity division. We've got unique rules and tricks for high school hockey in California and we make it all work."
The Wildcats compete in a league that includes Bellarmine, Leigh, Palo Alto, Pioneer and Valley Christian. The 2020-2021 season was cancelled due to Covid, which did a number on youth participation levels. In the 2019-2020 season, Leland, Westmont, Willow Glen and Tahoe Prep also fielded teams in Varsity D-1.
However, the Wildcats have a healthy roster number—25 combined for JV and varsity this season.
"I'd say 75 to 80% of the team is Los Gatos High School students," Sgarlata said. "We also pick up a handful from Saratoga and some kids who attend local private schools who live in our district."
Stevens, Alex Elmazaj, Chris Santangeli and Paavo Makela are tops on the team in points, with co-captains Santangeli and Stevens leading the way in goals scored. The duo have been with the program all four years.
"Fintan and Chris are both really stellar players and our success starts with them," Sgarlata said. "They've stepped into leadership positions and set the tone from day one."
Stevens, Santangeli, Makela and Giuliano Kaminski—another one of the team's standouts—all attend Los Gatos High, with Makela being the only junior of the four. Elmazaj, Makela and Kaminski are primarily forwards, but the latter two also play some defense.
"Giuliano and Paavo are awesome players," Sgarlata said. "And Alex has been really great, energetic and has got tons of skill and is very competitive. He fits right in and has found a good role, and we've found a lot of success with him on the ice."
The Wildcats have solid goalies in Robin Castren and Phoenix Long, who have proven reliable and given the coaches peace of mind at that ultra important position.
"Both goalies have been awesome," Sgarlata said. "We never run into any issue where goaltending has even remotely been an issue. They've been so consistent and so good, which makes a huge difference for any hockey team when you can trust a goalie to make the saves."
Sgarlata was effusive in his praise for Los Gatos High senior Ainsley Aboud, who has been with the program all four years. Aboud has developed into one of the team's leaders and even though girls have played in the league before, Sgarlata said Aboud represents a special case.
"Ainsley is unique in that we've had other girls come through the program, and you see a lot of other girls on other teams come and go, but Ainsley has fully put herself into the program from day one," Sgarlata said. "I think it takes a lot of courage for a girl to stick it out with the boys high school team for four years. That says a lot about her and how she was able to find a role as a serious leader."
With just a handful of games left in the regular-season, the Wildcats should be primed to make a run at the league playoff championship.
"It's certainly one of our goals," Sgarlata said. "This year we've grown to realize we do have a really good group, and if we continue to show up, play cohesively and complement each other's skills, there's no team we can't beat."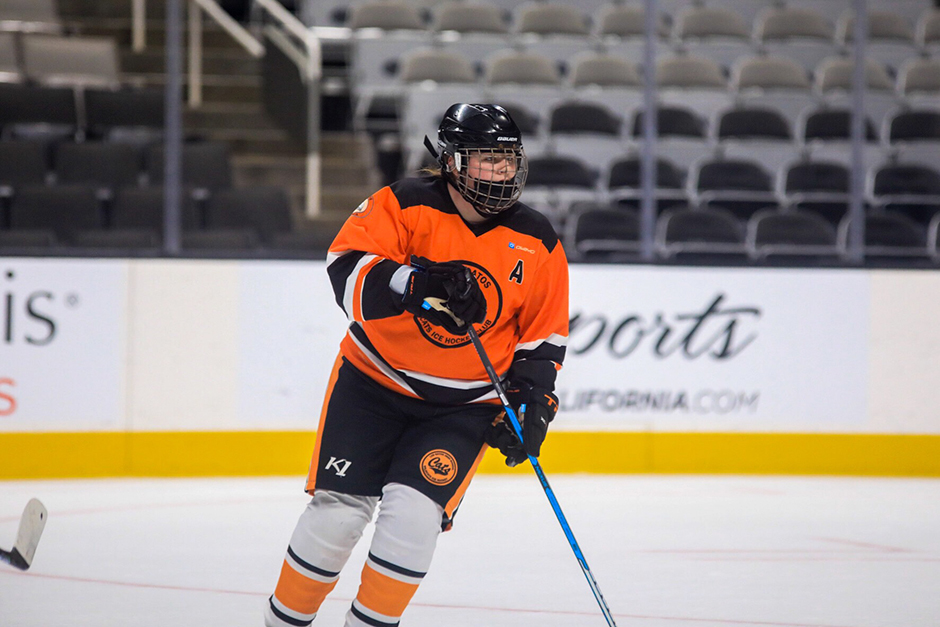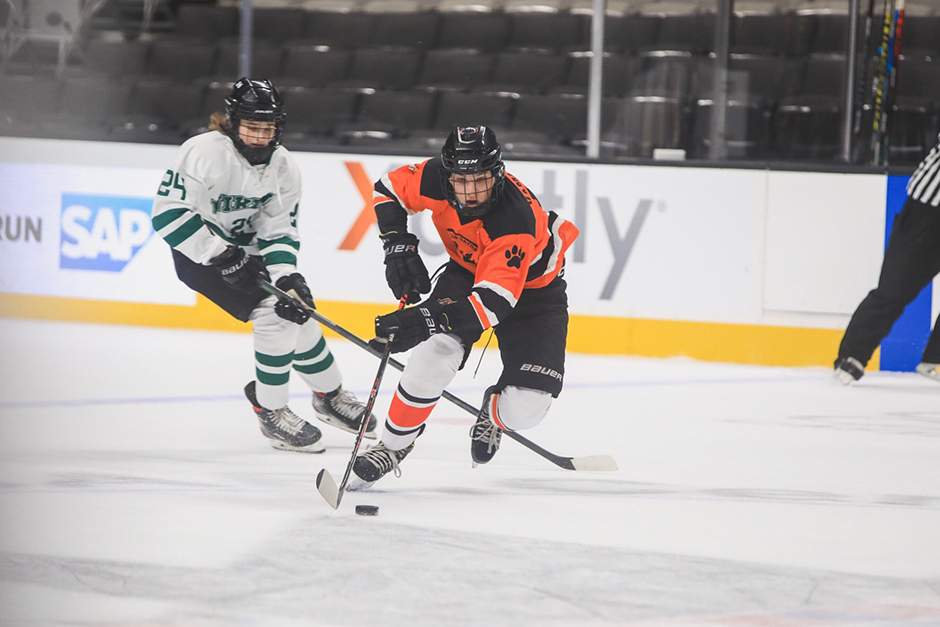 Sports editor Emanuel Lee can be reached at [email protected] and (831) 886-0471, ext. 3958.