Henry Reyes has coached the Los Gatos High field hockey program to 17 Central Coast Section championships and five runner-up finishes, over a 32-year run that started in the early 1990s.
The Wildcats are the winningest program and gold standard in the section, having built such a high standard that it's shocking when they lose in the semifinal round. That's exactly what happened this season in a 1-0 loss to Christopher High on Nov. 9 at Valley Christian.
Despite coming up short of the final, Reyes didn't seem too fazed afterward. After all, he knows he'll have another talented team next year that could be the odds-on favorite to win the championship.
"With the exception of Jiwoo (Hong), Abby (Lo) and Sam (Elliott), we're returning a lot of kids so I'm not going anywhere," Reyes said smiling. "I'm not rebuilding, I'm reloading."
No truer words have ever been spoken as the Los Gatos juggernaut—which finished 14-3-1 overall and 12-1-1 in league—had its chances to advance to the CCS final. The Wildcats had the superior possession time and a dominant 11-4 advantage in short corners, but for just the second time all season, they couldn't put one in the cage.
The aforementioned senior starting trio of Elliott, Hong and Lo definitely had their moments and made strong runs with the ball with Elliott in particular unleashing hard shots on goal. But several Los Gatos shots went agonizingly just wide of the cage and Christopher's goal with 3 minutes, 8 seconds remaining held up.
Despite the loss, Los Gatos had no reason to hang its head. It won the ultra-competitive Santa Clara Valley Athletic League De Anza Division outright, edging CCS semifinalist St. Francis and CCS champion Mitty in the process.
"It was a good year," Reyes said. "These kids are coming off a season in which they won a divisional (title). They fought, they stayed consistent and they played as good as they could."
Against Christopher, Los Gatos had a massive time of possession advantage in the third quarter that continued into the fourth. However, Christopher came on strong near the end and scored off a rocket shot from Katie Garrison.
"The possession time was good for our girls tonight, but you make one little mistake and the game definitely makes you pay for it, so it was hard," Reyes said. "It never feels fun but in the collective of the whole thing, there's no way to think you can win every single one. My hats off to Christopher. They played good and they waited, waited and waited until they had their opportunity and then they took it and made it pay off. And that's what the game is all about."
Reyes said he'll remember this year's senior group because they're all special in their own way. He's also salivating at the fact that he'll have a slew of talent returning for 2023, including Macy Dennon, Teagan Fogerty, Aanya Gupta, Keira Lin, Alexa Musser, Ellie White, Caitlin Okonkwo and Claire Torres.
And that's not even the exhaustive list of projected returners. Reyes said there were also several players who didn't receive much playing time but have the potential to be difference-makers next season, a testament to the talent-rich depth of a program that routinely has a roster of 70-plus players every year.
"It's just endless," Reyes said. "The kids who didn't get as much time to play in games this year, they played against the starters in practice so they'll be ready. Give us another 10 months and we'll see how it looks like."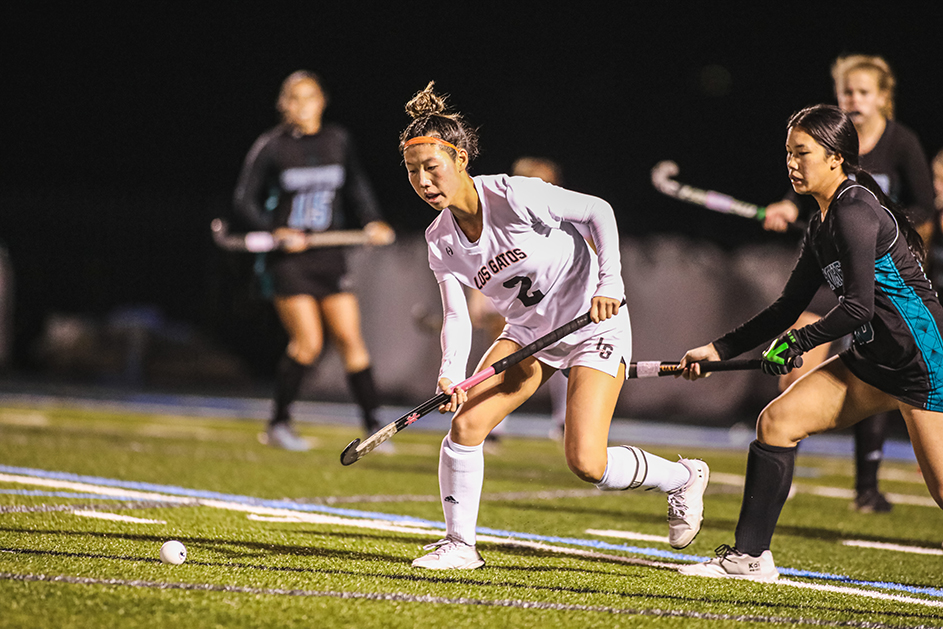 Sports editor Emanuel Lee can be reached at [email protected]