On a midday visit to the Sugarloaf Road turn-off, Monday, the Los Gatan discovered another discarded collection of previously-opened mail, just over the edge.
It's the same vicinity, just north of Scotts Valley, where about two or three dozen election ballots were discovered days earlier, according to the Santa Clara County Registrar of Voters.
Senders from San Jose and Campbell had dispatched messages to recipients across California, in New York, Illinois, Maryland and Pennsylvania.
There was a letter where someone was trying to donate braille books to blind children.
One was a Thank You card for a birthday gift.
A letter that was destined for San Quentin, full of encouragement for a prisoner, never made it. The same thing happened for a message to a Mule Creek State Prison inmate.
Another letter contained a son's birthday wishes for his mother.
Someone sent the Sierra Club some moral support—but no money.
And one piece of mail, a payment on a United MileagePlus account, indicated there was $2,300 included—although, perhaps unsurprisingly, that appeared to be missing from the trove.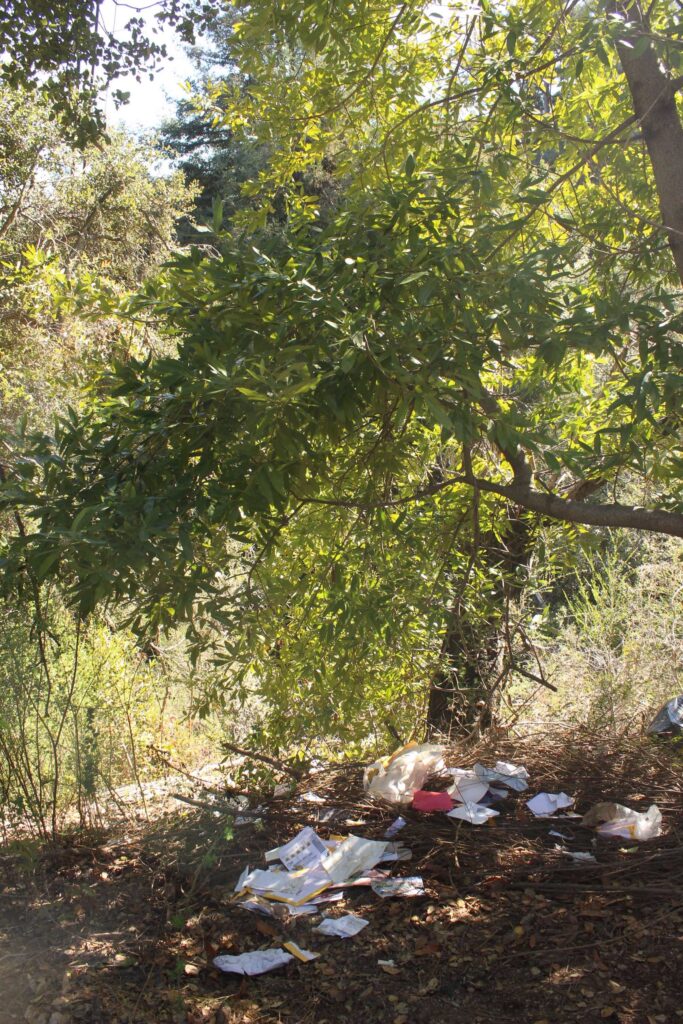 The Los Gatan informed the Postal Inspection Service about the additional missing mail and they said they would look into it.
A spokesperson declined to speculate on whether the littering of these documents on the hillside could be connected to the diverted votes.
No ballots or other election materials were found among the dumped materials. A syringe was located a few yards away.
USPS officials said two Santa Clara County officials arrived Monday around noon in San Francisco at a postal office and successfully collected the ballots that were found, days earlier.
"They seemed pretty happy to get them back," a USPS spokesperson said, noting the Postal Service had verified these were, in fact, mail-in ballots. "We didn't think they were fraudulent."
Under California law, ballots can be counted if postmarked or dated on or before Election Day, Santa Clara County officials said.
"These ballots will need to undergo the same validation and signature verification processes as all other mail ballots before they can be counted," said Steve Goltiao, a spokesperson for the Registrar of Voters. "Any ballots whose envelopes have been opened or sufficiently torn such that the ballot may have been tampered with cannot be counted."
The county says it will notify affected voters upon completion of its own review.
USPS turned over approximately 35 ballots to the County on Monday afternoon, Goltiao said.
"We are currently reviewing them," he said Tuesday just before noon.