Los Gatos High girls water polo coach Don Appleton acknowledged there was a bit of a hangover with the team after it suffered a crushing 15-2 loss to a powerful Soquel High squad in the Central Coast Section Open Division playoff semifinals on Nov. 9.
And the Wildcats certainly played as if they were off their game in the first half of their CIF NorCal tournament playoff opener against Granite Bay on Nov. 15.
"After coming off that loss to Soquel, the girls were pretty down," Appleton said. "It's kind of hard to get refocused after getting up for a big game. We were hoping to give Soquel a better run and then being pretty bummed out about that. I had to take a little time off but then we had to get back to trying to get everyone refocused, get over the loss and game plan for Granite Bay."
It took a while for the No. 3 seed Wildcats (27-3) to get in sync, but once they did, they pulled away for a 10-5 win to mark another milestone for the program: a win in the CIF NorCal Regional playoffs. Even though the Wildcats' season ended two days later in a 9-5 defeat to No. 2 seed Arroyo Grande in the Division II semifinals, they had plenty to be proud of this season.
That included an undefeated Santa Clara Valley Athletic League De Anza Division season—going 17-0 through the regular-season and league playoffs—and the program's first-ever win in the CCS Open Division.
"Going to (NorCal) semis is a pretty big thing for our program," Appleton said. "I think between the kids we've got returning and the strong JV team we had this year, this is a place where this is going to be the goal every year. Hopefully in the coming years we can make it to that D1 (field) for NorCals which would be sweet."
Against Granite Bay, Karly Frangieh scored a game-high four goals, Karissa Elliott had two and Rachel Stephens had 16 saves as Los Gatos outscored Granite Bay 4-0 in the fourth quarter to win going away. Stephens allowed two goals beyond six meters; however, the junior more than made up for it with some spectacular saves on shots that would normally score.
Stephens' best sequence came with just under a minute remaining when she blocked a shot from long range. The ball was loose, there were a lot of bodies around the cage and Stephens ended up being submerged for a second.
A Granite Bay player pounced on the rebound and looked like she was going to score, but Stephens rose out of the water and made an incredible save.
"Rachel played really well," Appleton said. "There's nobody who is harder on Rachel than herself. I think she had one in the first quarter that she probably wanted back, and seeing where she is now being able to bounce back after a hard beat has been big. Her getting accustomed to having that short memory that you let a bad one go, it doesn't matter, that one's over, let's move forward and see what's coming next. And she made the adjustment well."
Frangieh had a breakout season, highlighted by her ability to get behind the defense with her speed but also developing in other areas of the game as well. She's projected to be the top returner on a 2023 team that should be brimming with talent.
The Wildcats graduate two senior starters in Maily Isaacs and Lily van Putten, and few players in the area made as dramatic improvement as van Putten did from her junior year in which she was more of a complementary starter to her senior season where at times she was a dominant force.
Van Putten had three assists, three steals and drew four exclusions against Granite Bay. In one of the team's best games this season, van Putten scored four goals, drew five exclusions and had five steals in an 11-7 win over Menlo School in the CCS Open Division quarterfinal.
"We were all just super ecstatic after that game," van Putten said. "The team played great and that was one of the best games I've ever played in my career, so it was really rewarding and I felt fulfilled after that game."
Van Putten credited Appleton for helping her development since she started playing the game and putting together a plan so the team went into every practice and match poised to perform.
"We go into each practice with a good mindset and a really knowledgeable coach that gets us here and gets it done," she said. "We went into each game very prepared, worked super hard and focused on what plays to run, what defense to run, and that showed who we are."
Van Putten said she was determined to not let her emotions get the best of her as she battled opponents for position in the pool. That's the big reason why she was able to draw three to four exclusions every match.
Van Putten credited her last off-season training through 6-8 Water Polo Development Academy and NorCal Aquatics as key to her tremendous senior season. Last March, van Putten attended her first 6-8 showcase in Utah, which got her invited to another showcase event in Long Beach in April.
Her performance and the connections van Putten made led to a trip in Italy to train with five-time Olympian Tony Azevedo, which was followed by a training trip to Croatia with another former Olympic standout in Maggie Steffens.
"In terms of the travel trips (overseas), that's where my physical abilities really improved," van Putten said. "In Italy, I played against really high level girl players. The calls and rules are a little different, so adjusting to that really spiked my improvement in physical play. And on the Croatia trip, we played men's teams. The boys, there is no suit for us to grab.
"They're larger, faster and harder to play against so you really have to change the way you think about things like positioning and changing strategy in the pool. So that really upped my play because I had to think about the game and my play differently. Overall, I improved mentally and physically, and both are super important."
Van Putten expressed an intense desire to play in college, but said if a great offer doesn't materialize, she's ready to hang up her cap. Whatever happens, van Putten can be at peace knowing she did all she could to improve her game.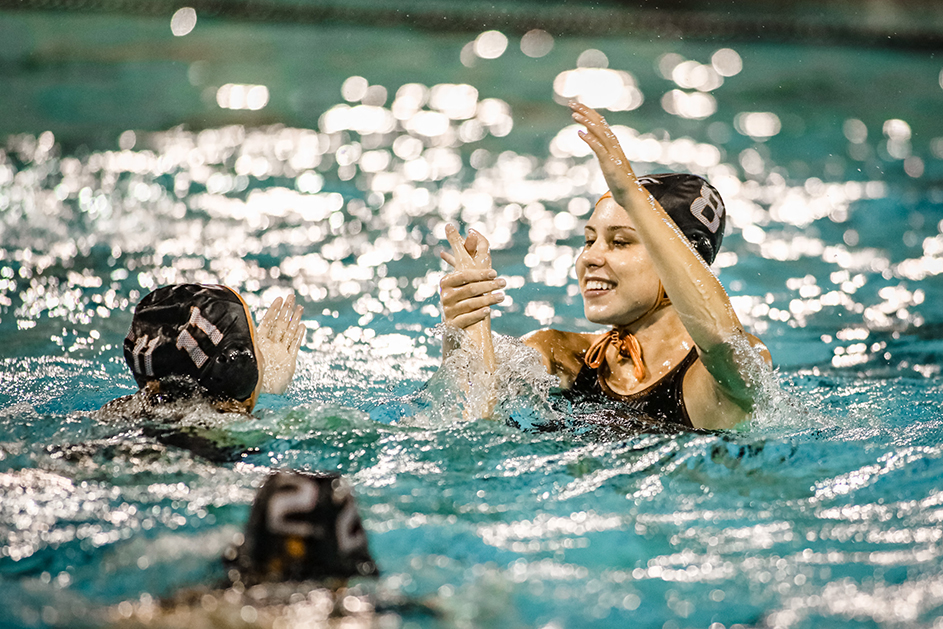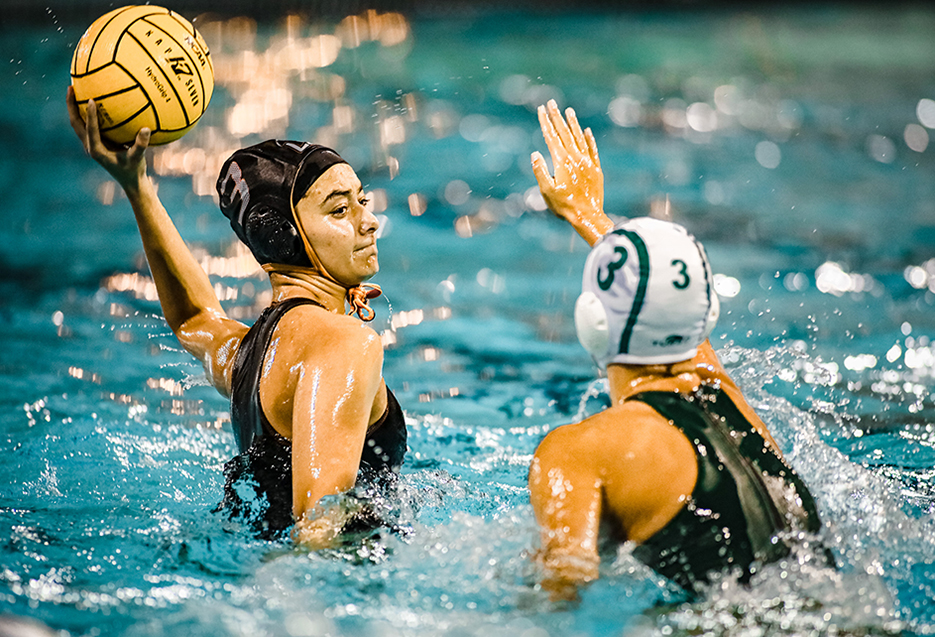 Sports editor Emanuel Lee can be reached at [email protected]