Town Council agreed on a set of design rules that will govern multi-family homebuilding in the community, during its Nov. 15 meeting.
The so-called "objective standards" may not be exactly to the liking of every Council member, but at least having them in place will protect the community, for now, against developers securing approval for something hideous, three elected officials said.
"We can consider it the first iteration of this, but we have something we can move forward with right now," said Vice Mayor Maria Ristow, pointing to the large workload staff would have to get through before improving the guidelines further. "I don't want to sit here and wait another six months or a year."
Objective standards allow developers to quickly move forward with projects, as long as they achieve a minimum quality of design, as outlined by municipal rules.
Applicable multi-family and mixed-use projects are governed by State laws such as SB 167 (Housing Accountability Act), SB 35 (Streamlined Affordable Housing) and SB 330 (Housing Crisis Act), instead of following the traditional municipal-review process.
This prevents local governments from reducing density, mandates project approval and prohibits subjective standards from creeping in.
Speaking during public comment period, Louis Liss, the associate director of real estate development at Eden Housing, said some of the choices Los Gatos was considering could make building affordable housing difficult.
The nonprofit is one of the developers that sued Los Gatos in order to win approval for the North 40 mixed-use plan—a project that loomed large in the minds of elected officials that evening.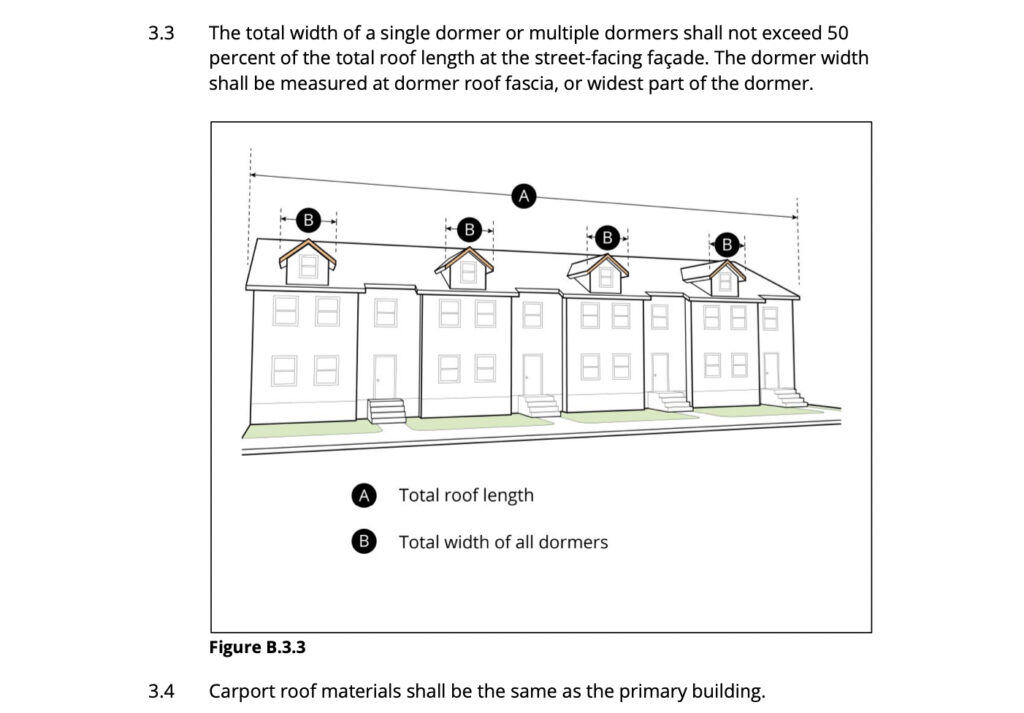 Liss requested private recreational space requirements be lessened, and for developers to be allowed to construct simpler roofs and construct fewer amenities in affordable units, since they can drive up building costs.
"Additional features may bring long term maintenance concerns, as well," he said. "Minding our costs is very important in today's economic environment, especially as our key funders continue to emphasize cost control when they're deciding on projects to fund."
Councilmember Marico Sayoc asked how much of an open space reduction Liss would like to see. He said they'd like to not have to put in any recreation space—such as balconies—in private areas of upper floors, although he said he'd be OK with the reduction to 60 square feet Planning Commission had supported for ground floors.
Ristow said, while she supports inclusionary housing, she wants to balance that with building homes those residents can be proud of.
"It doesn't scream out that it doesn't fit in," she said, of the type of low-income units she'd like to see go up.
Councilmember Matthew Hudes asked staff if SB9 lot-split projects had been considered when Los Gatos was designing the objective standards.
Los Gatos Senior Planner Sean Mullin said SB9 units weren't contemplated as part of the rule-making.
Sayoc asked about which type of granny flats would fall under the objective standard system.
Whelan said smaller "junior" accessory dwelling units are considered part of the existing house, while a standard ADU would be governed by objective standards.
Sayoc wondered about the best way to break up "massing," given a proposed six-unit maximum for town or rowhouses.
Tom Ford, principal at Berkeley-based M-GROUP, said there could be other ways of managing size on a development, rather than using a unit figure.
Sayoc also brought up the issue of bike parking.
"The original intent was to incorporate bike parking into the standards," she said. "I just didn't want a large cluster of bike racks out front."
Ford said the draft bike-parking standard was added after the Planning Commission put this forward as a priority.
Sayoc asked Liss how much less private open space he'd like for an affordable developer to have to put in.
He replied reducing the amount for upper floors from 120 square feet to 60 square feet would do the trick.
Ristow asked staff how this rule would affect potential projects.
Director Joel Paulson said developers could always build something outside the guidelines, but then they'd have to go through the Town's regular process—which is more expensive.
Pointing to standards emerging in places like Santa Barbara, Hudes argued Los Gatos needed to do more work to specify which architectural styles fit in with local neighborhoods.
"I am supportive of the changes that have been suggested so far, but I think this is a good beginning and it's incomplete—and I think it actually puts us in the worst of both worlds," he said. "If an application comes in and meets those, that's it."
Ristow said, based on her time in white stucco-and-tiled-roof-filled Santa Barbara, she believes following their template might not make the most sense for Los Gatos' housing-design decisions.
"I just think we're going to go right down a rabbit hole," she said, referring to the amount of staff time involved in beefing up architectural rules, which would allow developers to gain approval for incompatible designs in the meantime. "If we stop tonight and don't do anything, we're leaving ourselves (open to) the lowest common denominator."
And Ristow noted she'd prefer to see higher-quality bike parking mandated, even if this results in fewer spaces for cyclists overall.
She suggested Los Gatos follow Valley Transportation Authority's recommendations for Class 1 bike slots.
Mayor Rob Rennie said he feels bigger developments should be directed toward areas that already have plenty of large infrastructure, while three-story developments wouldn't be compatible with single-family neighborhoods.
He said he thinks the draft requirements do go a long way toward ensuring that will happen.
And he said he was concerned Los Gatos would lose a six-figure grant it got to develop objective standards if it delays approval.
"It is better than what we have," he said of the draft standards. "I am for moving ahead."
Sayoc made the motion to approve the objective standards: She removed the six-unit rowhouse maximum, under the understanding other rules in the document would achieve the same ends; put in the VTA bike-parking guidelines; and went with the private recreation space rules suggested by Planning Commission (60 square feet for upper floors, down from 120 square feet—but not to zero as advocated for by the Eden Housing rep).
Mary Badame joined Hudes in opposing the objective standards, making this another 3-2 vote on the future of Los Gatos' residential landscape.