The Los Gatos Town Council voted to support increasing—to 40 units-per-acre—the number of homes the developer of the North 40 mixed-use project can build, during a milestone General Plan debate, Monday.
But the elected officials opted not to require a floor of 30 units-per-acre, as suggested by Councilmember Matthew Hudes.
"I'm concerned about a sweetheart deal for a developer who sued the Town to get a certain type of development and did not engage," he said, arguing not requiring a minimum along with increased density would be a mistake. "It would be a grave misuse of the opportunity to get affordable housing built."
Los Gatos is required to plan for 537 "very low income" homes, 310 "low income" homes and 320 "moderate income" homes (on top of 826 "above moderate income" homes) between 2023-2031.
The North 40 Specific Plan that's in place currently allows for 20 units per acre, and some local officials are hoping the next round of development on the site will take a big bite out of the number of units Los Gatos is supposed to be manifesting.
A 2017 a Santa Clara County Superior Court judge ruled in favor of developers Grosvenor Americas, SummerHill Homes and Eden Housing, after Los Gatos rejected the initial plans for the North 40.
Both Hudes and Councilmember Mary Badame were Planning Commissioners who voted against those North 40 plans; Hudes was also the chair of the North 40 Specific Plan Advisory Committee.
The North 40 was originally approved for up to 750 units in total.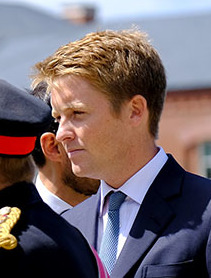 Phase 1 of the project features 49 "very low income" units in Eden Housing's portion of the development, initiated by Grosvenor—whose parent company is owned by the Duke of Westminster, Hugh Grosvenor, and his family.
But Don Capobres, of Harmonie Park Development Company—another local developer involved in Phase 2—recently signaled they're currently only planning to build at 13 units-per-acre.
Residents started moving into the first market-rate homes in the neighborhood last year.
The current Planning Commission voted to recommend adding an implementation program to the General Plan to modify the specific plan to up the density to 40 units-per-acre, which would be consistent with the zoning along Los Gatos Boulevard.
Vice Mayor Maria Ristow voted to approve the program, as written.
Councilmember Marico Sayoc seconded it.
"I like adding the consistency to Los Gatos Boulevard," she said.
Rennie, Sayoc and Ristow supported the motion, with Badame and Hudes against—so it passed 3-2.
The decision still has to be finalized with the adoption of the General Plan.