A silver Audi sedan, followed by a black Lexus, and an BMW M40i SUV, queued up for the Secret Service canine to sniff around their vehicle. These were followed by a long line of other luxury rides snaking down Cypress Way, all heading toward a mid-day fundraiser featuring Vice President Kamala Harris, June 30.
"It's good," a Los Gatos-Monte Sereno Police Department officer at the Blackberry Hill Road checkpoint said opaquely, when asked how he felt about the day's assignment.
There was no need to fret about the slow-moving line, as Harris was running late for the event at the home of Microsoft Chief Technology Officer Kevin Scott and his wife Shannon Hunt-Scott, in support of the Democratic Grassroots Victory Fund.
Several yards away, Jack Fordyce, 28, who lives nearby and was out for some exercise, said he was excited to hear the vice president was visiting his neighborhood.
"It's crazy," he said. "It's pretty mind-blowing."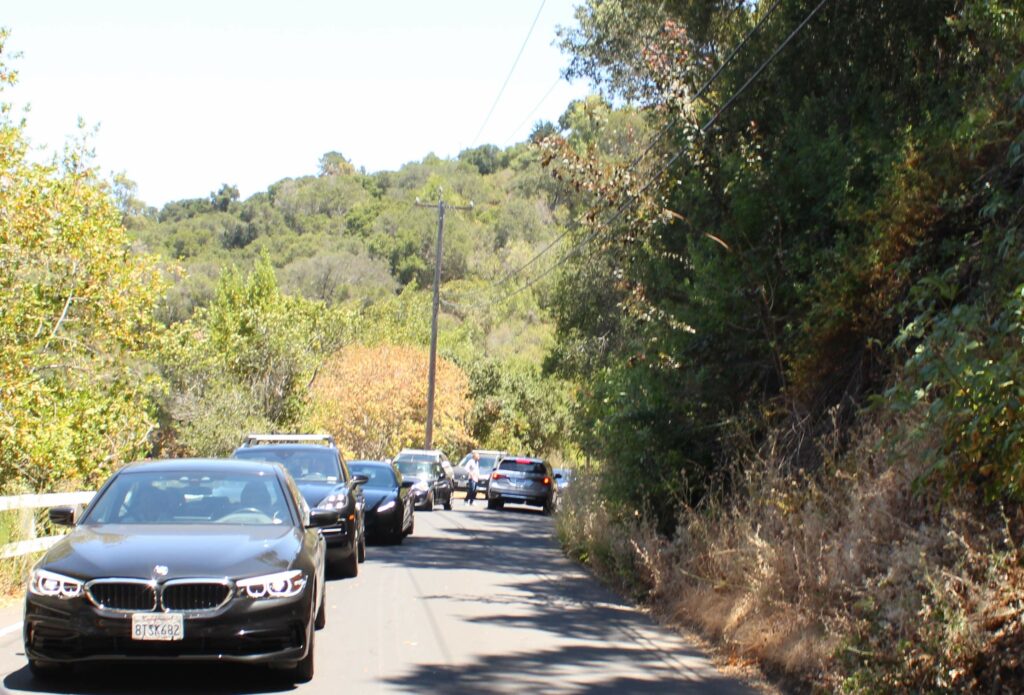 After all, Los Gatos can sometimes seem like it's out of the way, but then suddenly something like this will happen, he added.
"I usually say I'm from the South Bay," he noted, pointing to how unaware many are of this corner of the Bay Area.
"It's rare," he said, considering how it felt to have a motorcade of the second-in-command of America's executive branch pass through where he and his parents reside.
Retiree Hana Itani, a resident of Montezuma Hills, joked that perhaps her invite got lost in the mail.
'It was wonderful to see a great collection of nonprofit, philanthropic and private sector leaders in our community rally to support our vice president'

—San Jose Mayor Sam Liccardo
"Maybe they sent me something and I didn't respond," she said, of the fundraiser that reportedly cost $1,000-$10,000 to attend. "It's fine."
Itani said she was pleased Harris was involved in a "conversation" organized in-part by Electing Women Bay Area, an group that calls itself "a community of like-minded donors who come together in support of Democratic women running for President, US Senate, and governorships," adding she hopes it will inspire local women.
Itani said if she had been able to meet with the vice president, she'd tell her to focus on the economy and creating opportunities for struggling Americans.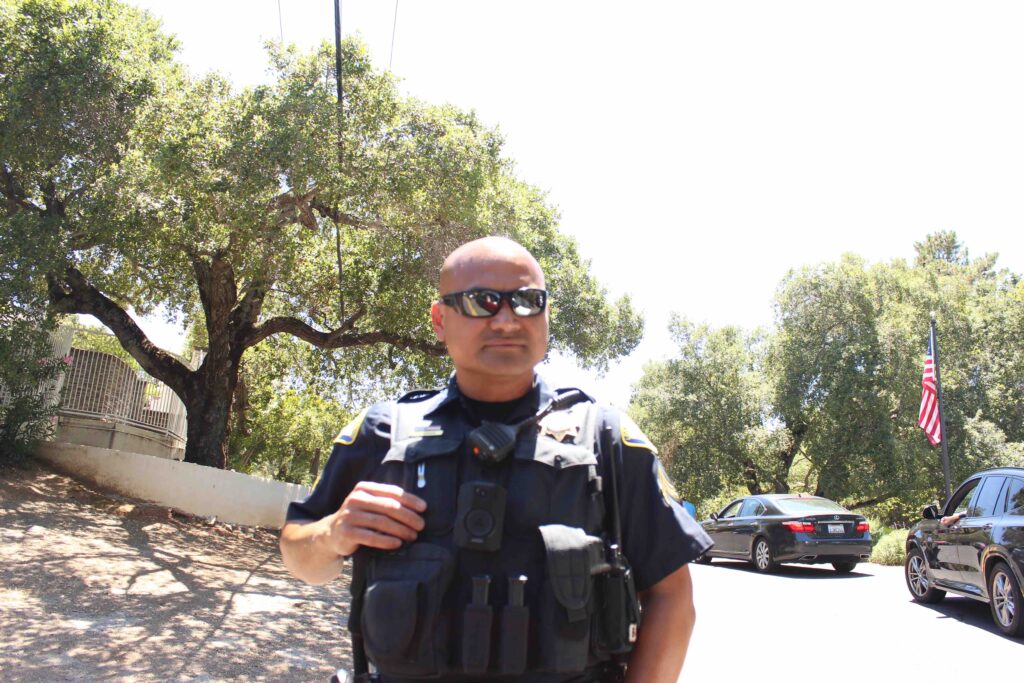 "I don't want our country to be dragged into wars and stuff like that," she said. "They keep sending money overseas (that) they don't know how it's (being) spent."
And she'd tell Harris there's a difference between just existing and truly living.
"We don't want to be a Third-World country," she said. "This is the land of opportunities. This is a beautiful land."
Beforehand, State Assembly candidate Gail Pellerin, a Democrat who wasn't planning on attending the afternoon gathering, said she was glad to hear Harris was participating in the Electing Women Bay Area event.
Pellerin has previously encouraged prospective female candidates to run for elected office through Women in Leadership for Diverse Representation's community workshops. As a rookie contender for higher office, she says it can be challenging to navigate the complicated landscape of training, fundraising and networking.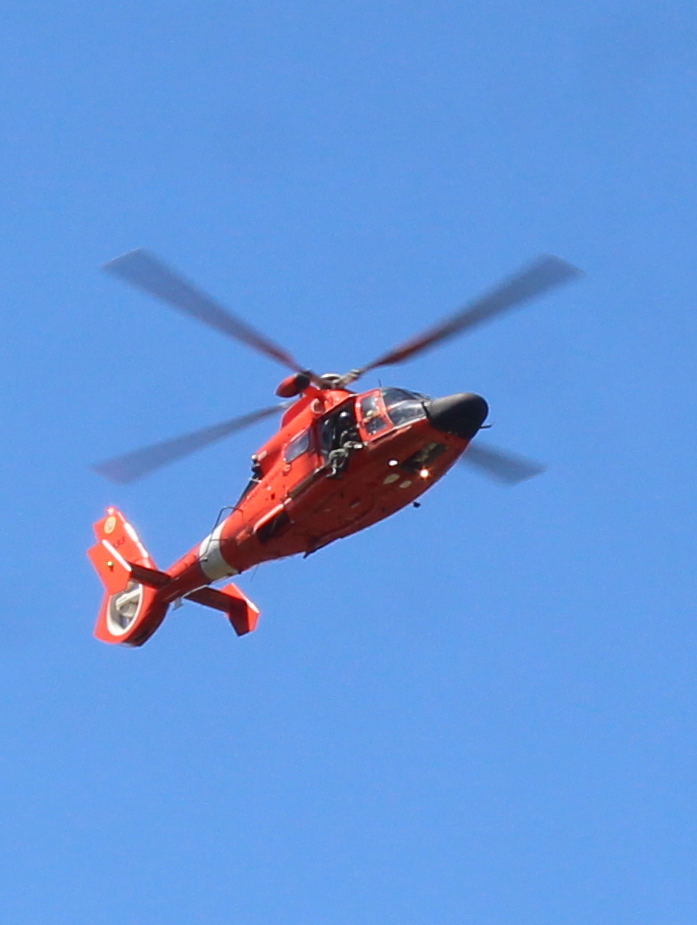 "In order to get parity in state legislatures and Congress, we need to help women get elected—and money's a big piece of it," she said. "You spend a lot of time dialing for dollars, and it really makes a big difference in how well you can get your message out there."
She suggested more work needs to be done organizing the various resources and groups—such as Emily's List and Close the Gap—into an accessible format.
"I'm learning so much about different organizations in the state," she said. "It would be great if there was one website where it was all listed."
Just before 3pm, the security officials did their last sweep of the area, as a red helicopter cruised by overhead—with two legs dangling out one side, as the crew surveyed the landscape for threats.
Suddenly, a driver pulled his white SUV to the side of the road, and an official demanded to know if he lived at that address.
Looking terrified, the driver replied "delivery." The vice-presidential protector didn't quite get the message, saying, "Live here?"
The miscommunication was quickly resolved, and the worker was informed he'd have to descend and tack an extra 30 minutes on to the order-in-progress.
Then, a steady stream of police motorcycles and big black SUVs cruised up the hill, as the Vice President was ferried to the Aztec Ridge Drive mansion.
San Jose Mayor Sam Liccardo was one of the dignitaries in attendance. Because Harris arrived later than anticipated, he had to jet out before the event's conclusion.
But, he said he was still glad he went, particularly given the context of the recent move by the Supreme Court to cancel the long-standing Roe v. Wade abortion decision.
"It was wonderful to see a great collection of nonprofit, philanthropic and private sector leaders in our community rally to support our vice president—and her call for us to stand up for women's rights and civil liberties," Liccardo said.