Teri Hope and Jonathan Knowles, the organizers of Jazz on the Plazz, were clearly thrilled to welcome Los Gatos residents and visitors to the first edition of the Jazz on the Plazz series, which this year is honoring one of the greats while investing in the future crop of artists…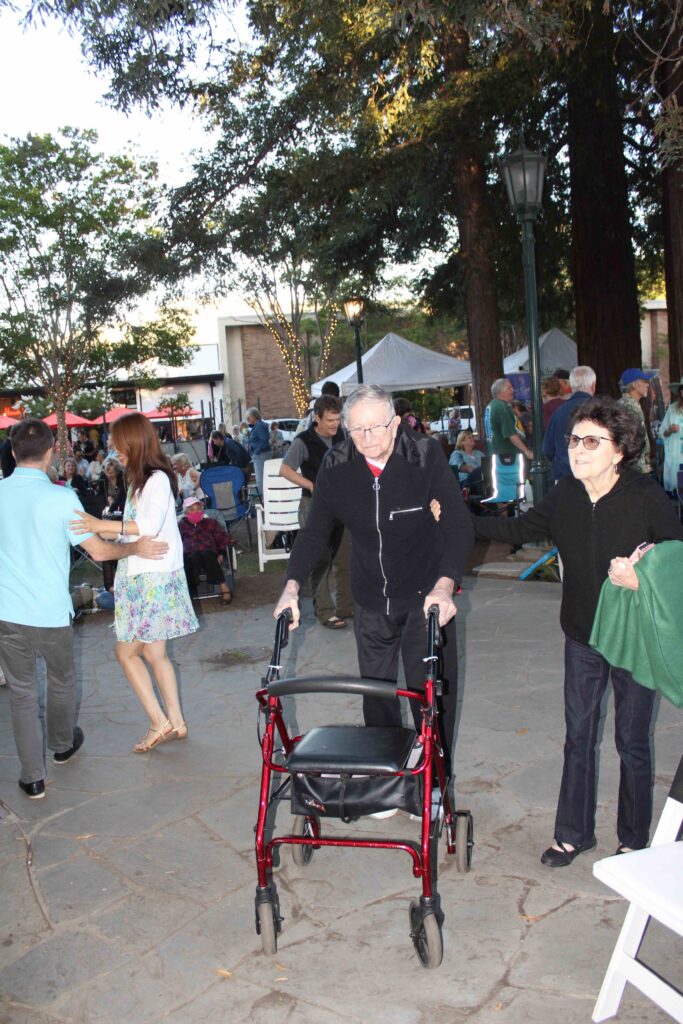 The Los Gatan caught up with Teri Hope in the blistering heat, while the Los Gatos Roasting Co. founder was literally striding up Main Street carrying two music stands.
It was 3:20pm on June 29, and the marvelous open-air musical milieu—known as Jazz on the Plazz—was about to spring to life after being absent for two summers. But first Hope had to cement the final preparations at Town Plaza Park.
"It's literally been three years since we've been back here in the park with a live concert," she said. "We are just so ready to rock n' roll."
She was flanked by series co-organizer Jonathan Knowles.
Last summer they were lucky enough to connect with the Brubeck Brothers Quartet, and decided to orient this year's programing around a tribute to their father.
"Dave Brubeck is so important—one of the most important people in jazz history because he created some new rhythms and styles of music that were really cutting edge," Hope explained, describing the musician's key role in shaping mid-century cool jazz. "He developed the whole sound."
Knowles says the concerts are about more than creating a festive environment in Los Gatos each week.
"The fundamental reason we do this, and the reason we have a nonprofit, is not to throw the best party all summer long every week, but to do arts education programs for youth," he said. "We take, say, high school kids who already know how to play, and bring them together with these jazz musicians in these workshops that allow them to learn jazz, from jazz artists."
So, last year, while hanging out at Classical Tahoe, when Knowles encountered Chris and Dan Brubeck, he pitched the idea of them participating.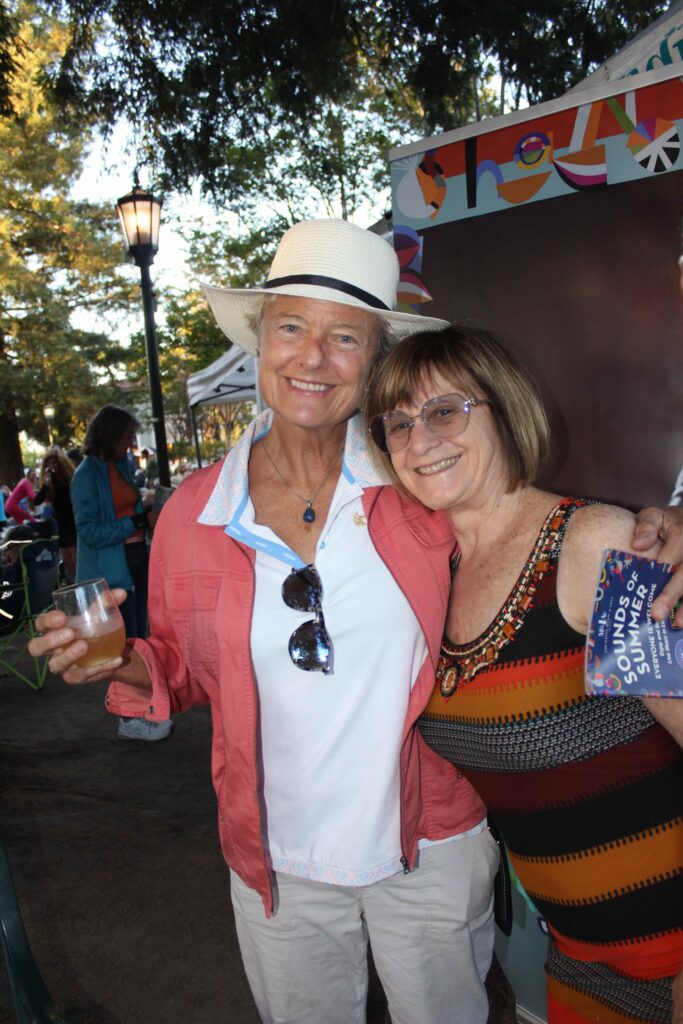 "It turns out, we were so like-minded," he said. "They felt the same way that we do about music and arts education, to the point where they were creating a brand new program at the university up there."
It just made sense to join forces.
"So, last year, we did our first jazz workshop with the Brubeck Brothers," he said. "We had a dozen high school kids who came to a private home here, and they spent several hours with Chris and Dan Brubeck, who used to tour with their father in the Brubeck Quartet."
Knowles says it's important to educate the younger generation about the "unique" American art form.
"We know that we're helping to keep jazz alive," he said, noting neither he nor Hope draw a salary for their production duties. "I believe it's fair to say we've helped create the careers of several jazz artists over the years. So much so, we can't afford some of the people that we used to be able to get. And that's good. That means we're doing something right with this."
As the day turned into evening, the park filled up with lawn chairs, picnic accouterments, and dancers of all ages.
The draw for the evening was Svetlana and the Delancey Five. On July 6, the Monterey Jazz Festival High School All-Stars are set to perform. July 13 is Paula West; July 20 is Benny Benack III with Full Spectrum Jazz; July 27 is Marcia Ball; Aug. 3 is Sammy Miller and the Congregation. Then on Aug. 10, the Brubeck Brothers Quartet will grace Los Gatos with a performance.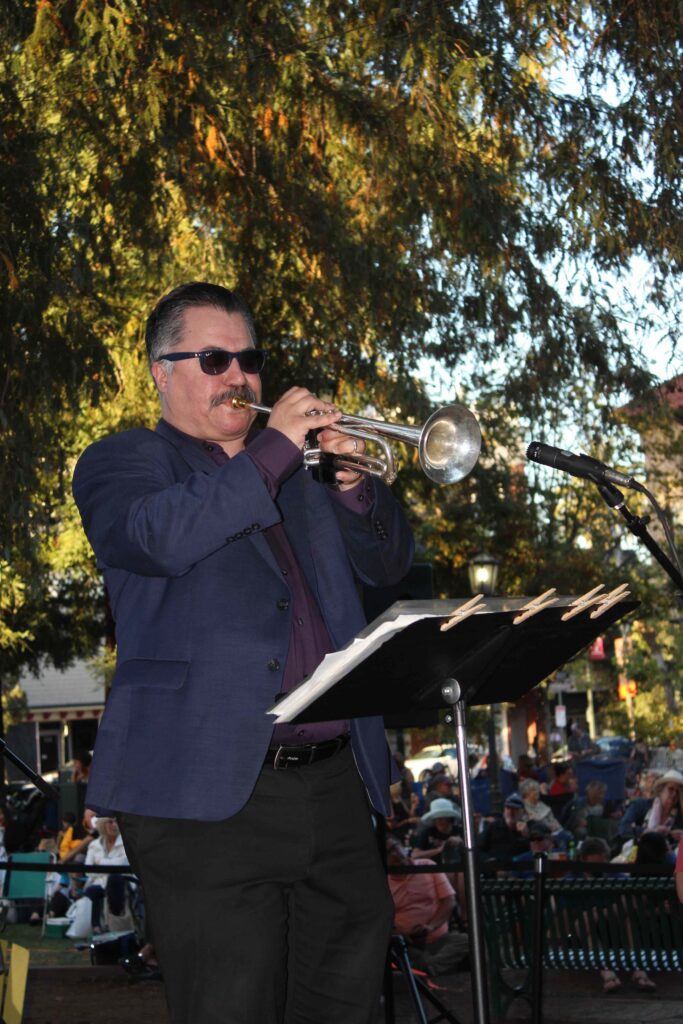 "And while they're here in town, we'll do another workshop," Knowles said.
Tony Lindsay and the Soul Soldiers will close the season out Aug. 17.
Hope points out that the Monterey-based High School All-Stars are coached by none other than legendary trumpeter Wynton Marsalis.
"They're kind of getting to the end of their workshop," she said. "They'll play as an orchestra, and then they'll do individual solos."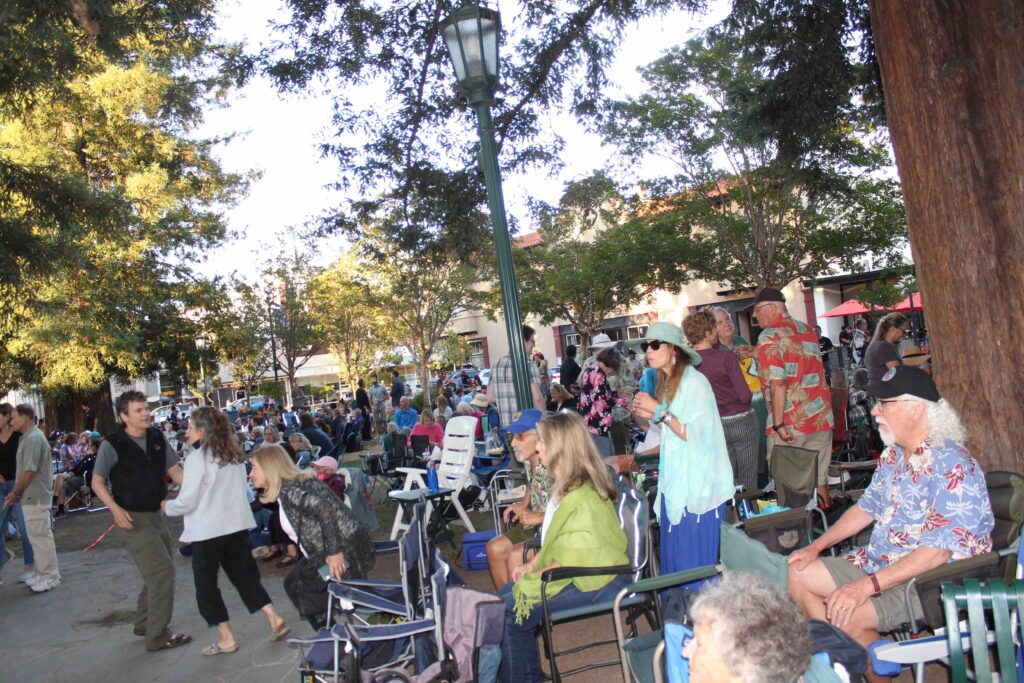 Saratoga resident Vanessa Hoang, 49, made it down to the event around 7:45pm.
She described the atmosphere as "uplifting" and pleasant.
"My friend told me about it, so I just came," she said. "You have to go with the flow."
It's just nice to see an event like this back on after a prolonged absence, she added.
"People haven't been out for a while, so they're coming out more," she said. "It's just so nice—so happy—the jazz, the music."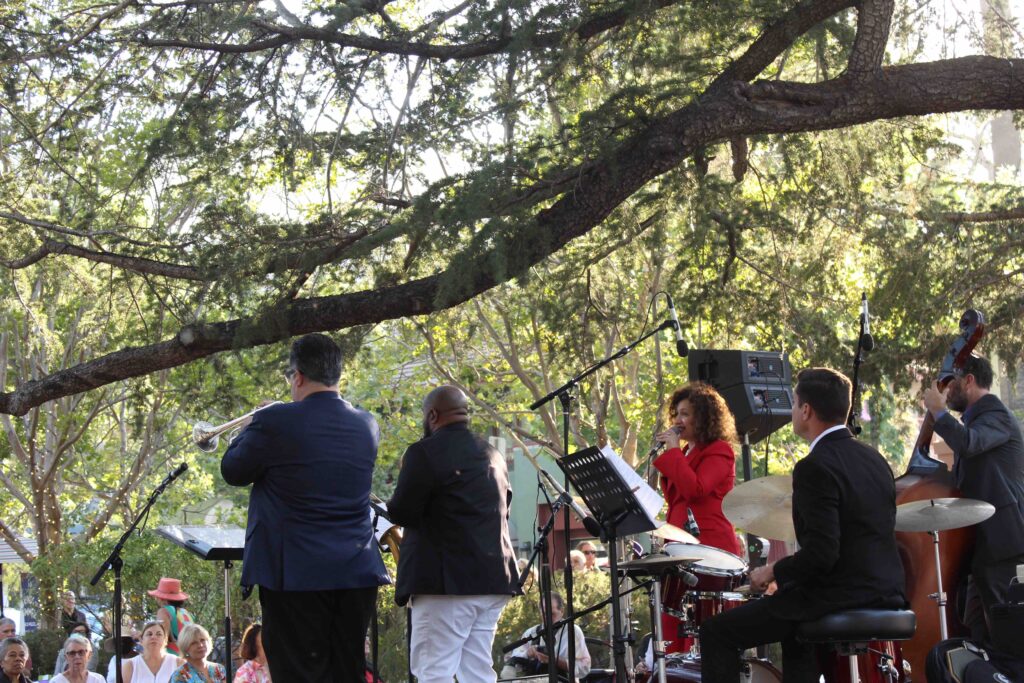 Meera Chari of Los Gatos said Jazz on the Plazz is a great way to socialize in an outdoor setting.
"I look forward to it every year," she said. "It's a nice mid-week break, for people who are working—or people who are not working.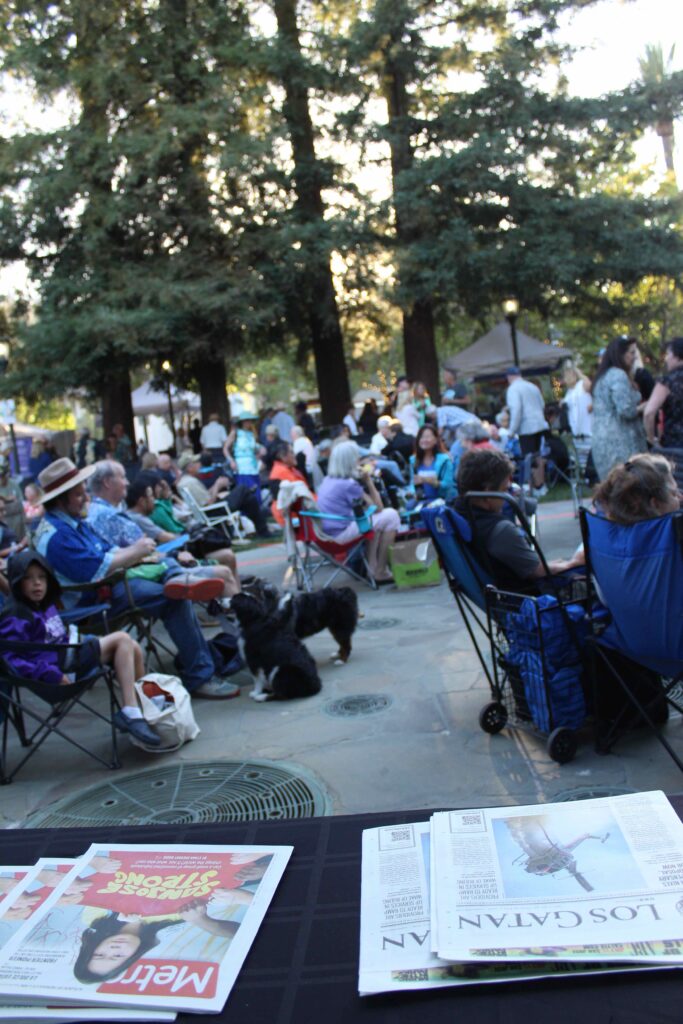 "You can meet people, take in the fresh air."
Sandy Mohan of Saratoga concurred.
"It's what the doctor ordered for me, because I was really stressed out," she said. "It's just a fun way to relax. So, if you stayed home and didn't come here you really missed out."