On April 25, Los Gatos residents gathered to cheer on the completion of a wall meant to welcome people to downtown.
"It just seemed like a no-brainer," said Darin Devincenzi, co-owner of Double D's Sports Grille, about the initiative to create a short, curved wall segment mirroring the one recently erected across the street. "It makes it just look like there's a gateway.
"It looks like there's an entrance."
The project emerged as Double D's was drawing up plans for its outdoor gazebo eating area.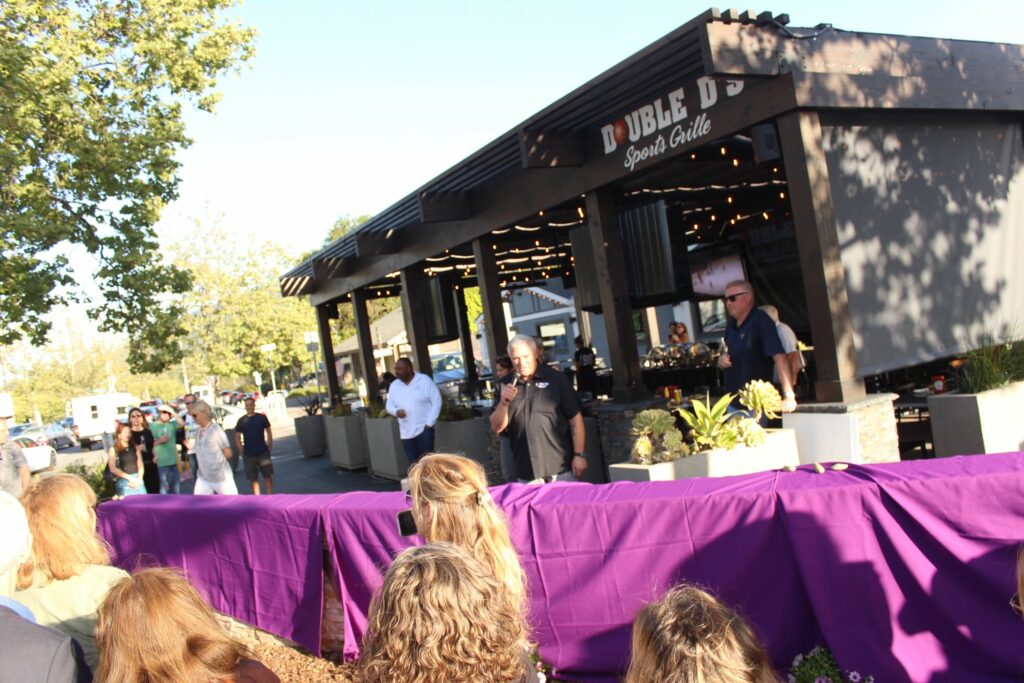 However, the restaurant didn't qualify for funding under the Town's outdoor dining program, because it didn't extend into the street.
But the owners realized locals and visitors had taken, in European fashion, to eating in the open air.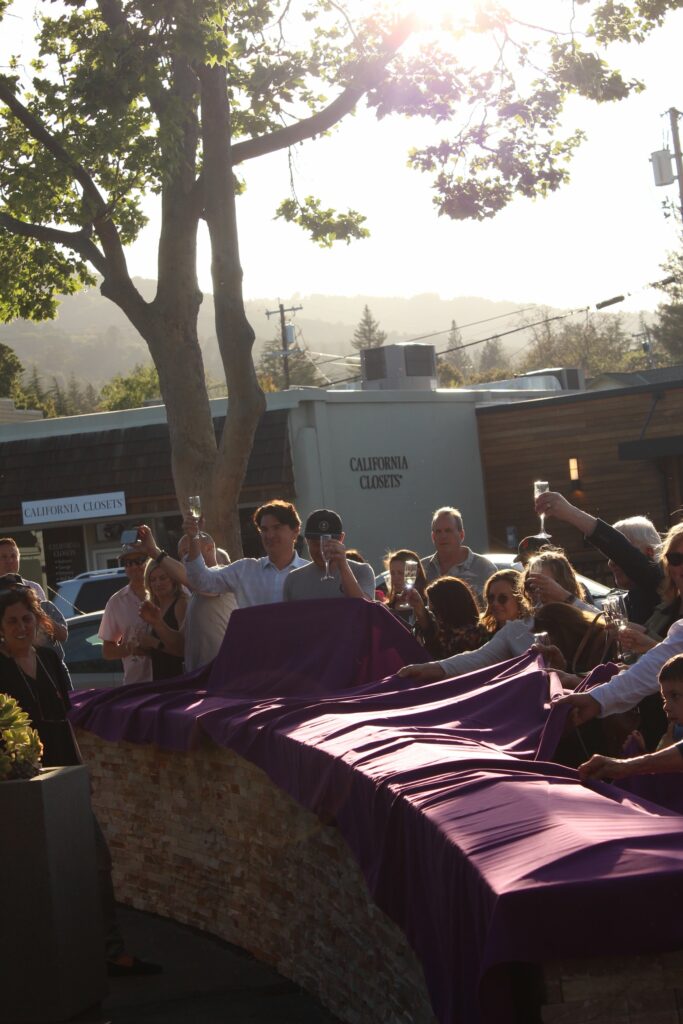 "We saw how popular it was," he said, recalling how he thought, "'Why don't we try to build an outdoor gazebo out here on our own?'"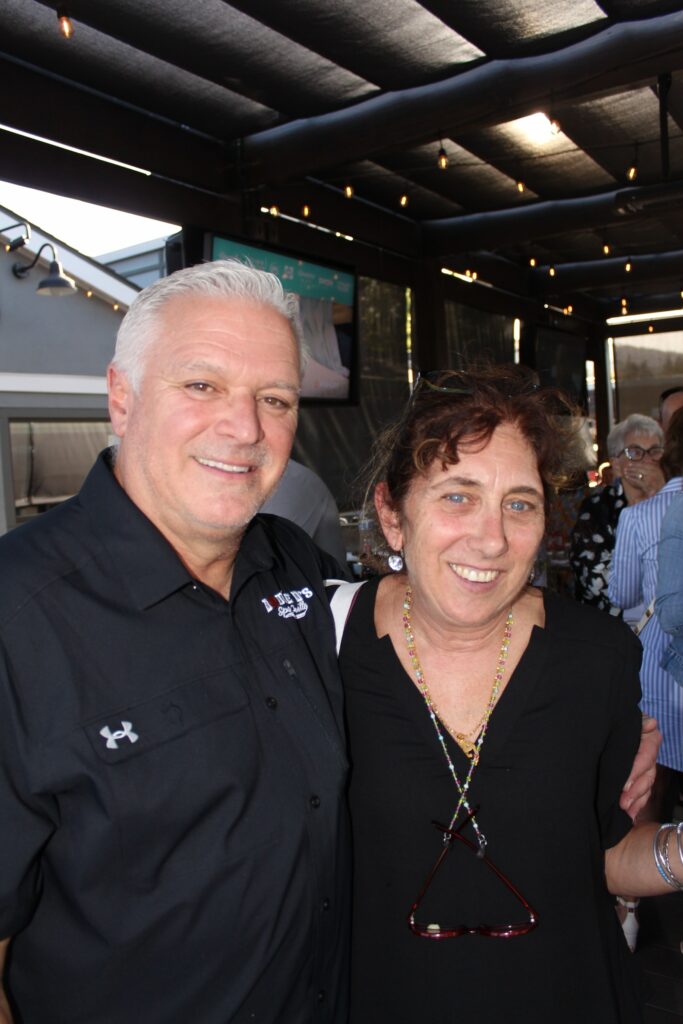 Including an entrance wall would add around $50,000 to the cost, he knew, and there would be no help coming from the Town.
Luckily, plenty of locals wanted to see a matching wall on their corner of the N. Santa Cruz Avenue / Los Gatos-Saratoga Road intersection.
"All the sudden, 40 people did it," he said. "It sort of surprised me, but not really. Because people love this town."
Daphne and Ron Watson said they were glad to support the wall project.
After all, they've been expecting to become the latest Los Gatos residents, as they've been going through the process to have their property officially annexed into the town.
"At the last Council meeting they agreed to move us forward," he said. "We feel we're one step closer to being part of the town."
Before the end of the evening, Mayor Maria Ristow swung by to meet the couple.
"Welcome," she said.
(Photography by Drew Penner / Los Gatan)