A vegetation fire grew to devour just over a quarter-acre of grass, oak and shrubs in unincorporated Santa Clara County on Saturday afternoon.
Around 3:40pm, a passerby spotted smoke rising above Weaver Road and reported it to the Santa Clara County Fire Department, which initially dispatched a single engine to check things out.
According to Cpt. Justin Stockman, a department spokesperson, as firefighters were leaving Redwood Fire Station, they could see a smoke column from across Lexington Reservoir and immediately called in additional resources.
The county sent two more engines to the location, while CalFire put a helicopter in the air.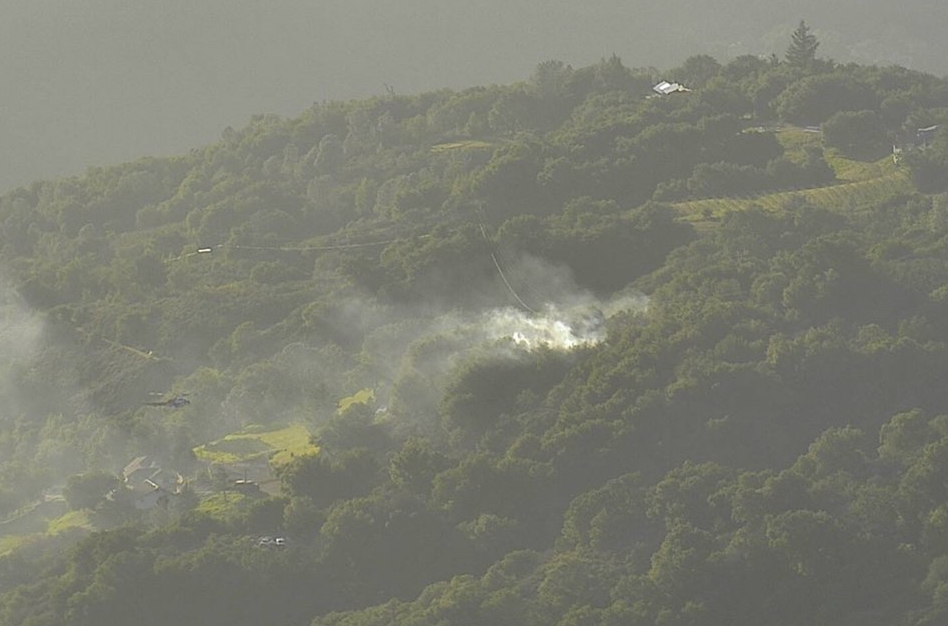 The drive to the remote location can take upwards of 30 minutes from downtown Los Gatos, but since the State's Alma Fire Station helipad is so close, crews were able to start attacking the blaze with hand tools in minutes, Stockman said. Meanwhile the helicopter began dropping water on the flames.
"As they were doing that, the engines started arriving on the scene," he said, adding these responders, in turn, called for the full brush-fire complement that's standard during summer months. "In the middle of February—when things are green like this—this is not normal to have vegetation burn as it did in this case."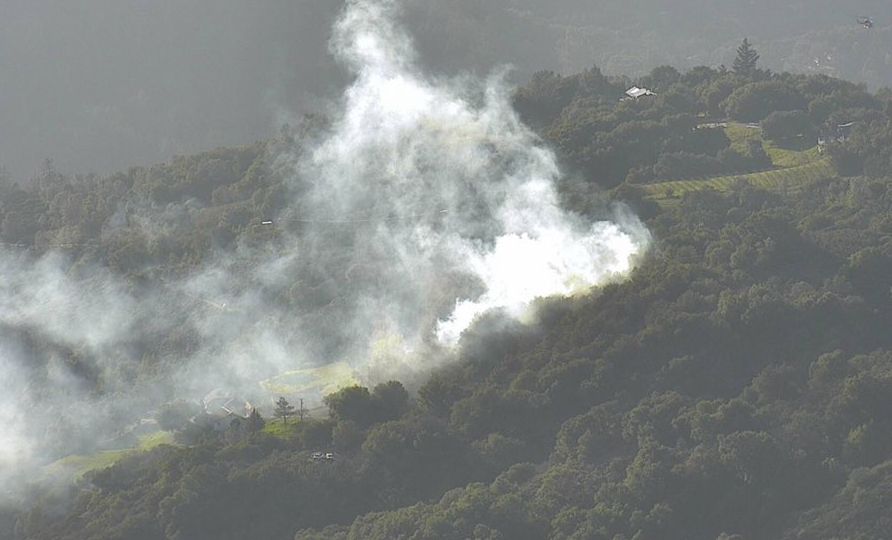 The incident occurred at a site not far from several homes, in thick vegetation, although firefighters managed to get a handle on things within about 30 minutes before any structures were truly threatened, he said.
"We were basically able to put a bunch of resources onto the fire in a very short time," Stockman said. "If it had been summer I'd be telling you a much different story."
Unlike with a grass-only fire, in this case firefighters had to cut through large branches with chainsaws to remove fuel from the path of the flames, he added.
Crews continued to mop up until after sunset. The cause of the fire is currently under investigation.
Fire officials encourage local resident to visit its online "Ready, Set, Go" fire-preparedness portal at sccfd.org/rsg.
*Main photo courtesy of Justin Stockman / Santa Clara County Fire Department