With so many strange twists and turns to 2021, it was nice to stop by Town Plaza Park during the holidays to hear a familiar sound—carols played by talented local trombonists.
According to manufacturer Yamaha, the instrument was likely invented in the 15th Century. It has been bringing warmth and joy to the world ever since.
Many other concert band mainstays have had their moment in the pop-culture sun—think the saxophone and the dreadful banality of Kenny G, or the flute's recent foray onto the SNL stage thanks to Kid Cudi—but, apart from acceptance within the ska and reggae music communities, the trombone has remained largely absent.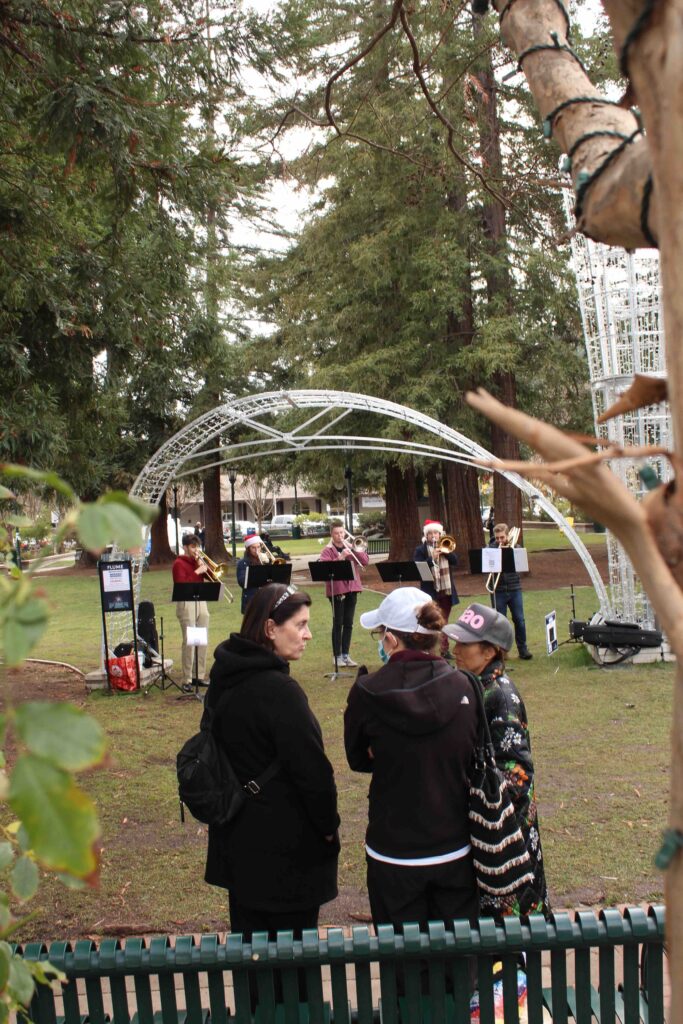 But, in a way, that's a good thing. Because when we are greeted with the joyous tones of students belting out Christmas tunes on the brass instrument, it doesn't sound dated. So, instead of being transported in your mind to a 1980s-era hotel elevator when your eardrums are pummeled by the Selmer Mark VI soprano sax of the aforementioned Kenny, instead, what you experience feels classic.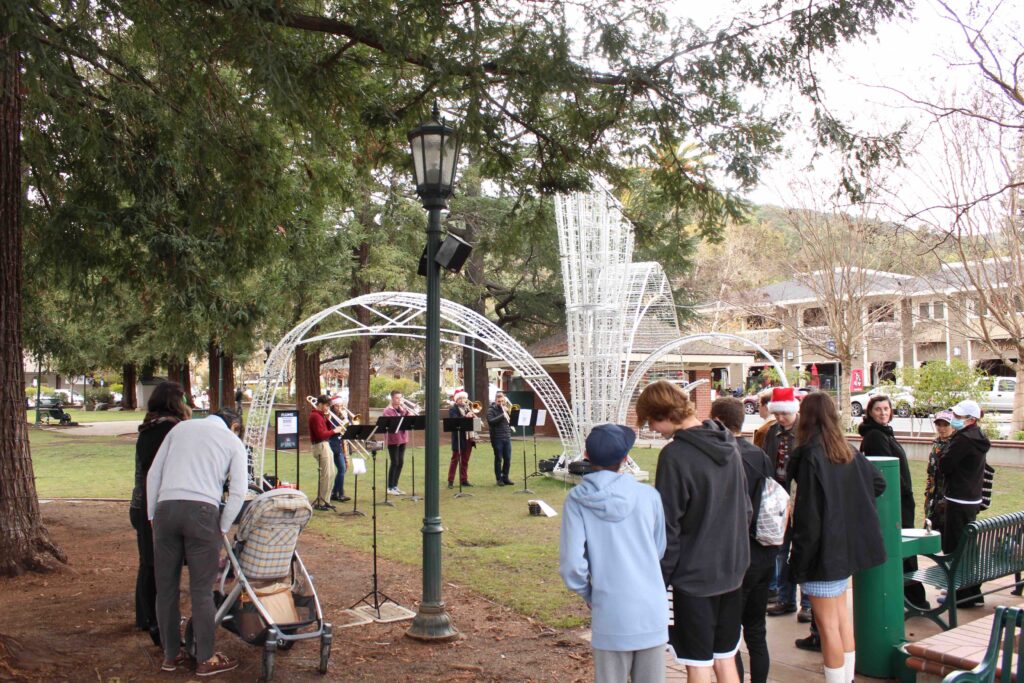 Timeless. Emphatic. Cheerful.
The Merry Trombones definitely rocked it at this Dec. 20th outdoor show. Give these kids a round of applause!