Although the Live Oak Senior Nutrition & Service Center doors were closed during the pandemic, employees and volunteers were busier than ever, with 90 or so lunches picked up or delivered to seniors every weekday.
The nutrition center at 111 Church St. re-opened Aug. 5. Tai Chi classes are offered on Thursdays, Fridays are game days and lunch is served Monday-Friday.
"We're now serving 50-60 people each weekday," Executive Director Kathy Mlinarich said. "Some people eat here at the center and some take it to go. We also still deliver twice a week to 30 seniors in the W. Parr Avenue neighborhood."
Seniors who are still leery of catching Covid-19 continue to stand six feet away when volunteers make a "knock and drop," Mlinarich said.
"Some W. Parr people are unable to leave—they're still scared," she said. "There's a lot of depression. On Valentine's Day we put together special holiday bags and afterward one lady called to say she was ready to give up—she'd just returned from her son's funeral when she saw a little stuffed animal peeking out of the goodie bag and that restored her will to live."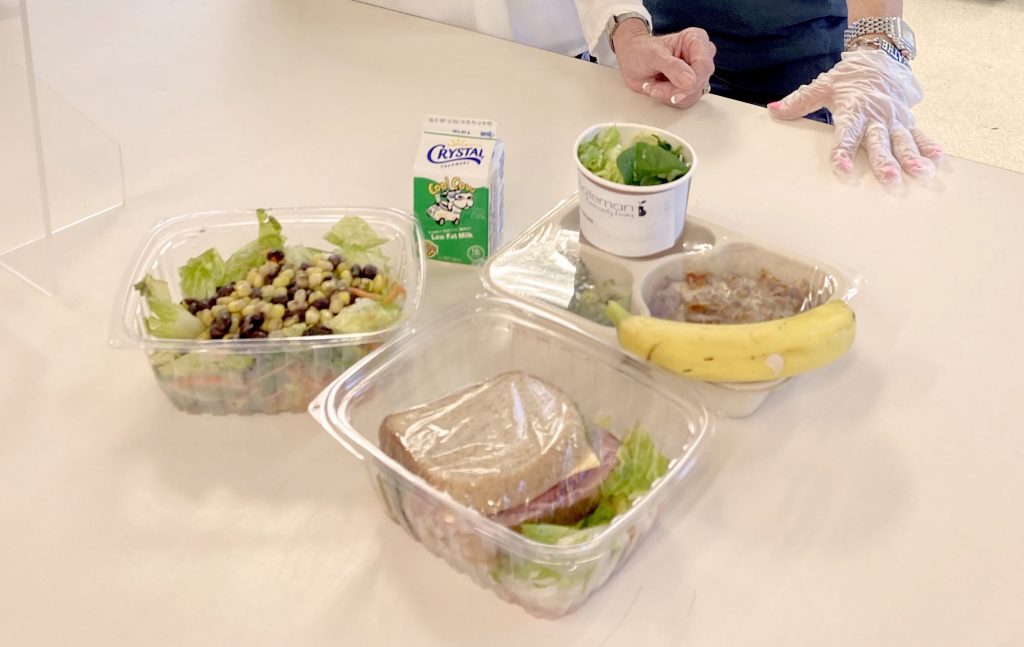 Bill Halversen, 96, has been socializing at the senior center for three years.
"I still came during the pandemic and ate outside," Halversen said. "The food is pretty doggone good and I like eating here with the rest of the guys and gals. I live alone, so the big problem for us is how do you get away? You get home, close the door behind you and everything is quiet. It's lonely, so you have to do something."
Halversen sometimes hitches a ride to the center with a buddy or takes an ACCESS bus. ACCESS is a door-to-door paratransit service offered by the Valley Transportation Authority that's available to people who can't independently navigate regular bus or light rail service.
Recently, Halversen joined the Tai Chi class, which he says is "difficult."
"It's a great opportunity for us to interact with seniors and practice our nursing skills"

—Michael Chu
Los Gatos Recreation's Tai Chi program stopped during the pandemic, so seniors such as Micaela de Boer were thrilled when classes resumed in Los Gatos.
"I took Tai Chi at the rec center for two years," she said. "I started coming here two days ago on the advice of a friend."
Seniors can also take advantage of free blood pressure checks on Thursdays offered by San Jose State nursing students.
"It's a great opportunity for us to interact with seniors and practice our nursing skills," Michael Chu said. "Sometimes they'll tell us about their health problems, so we try to give them advice or point them to resources that can help them."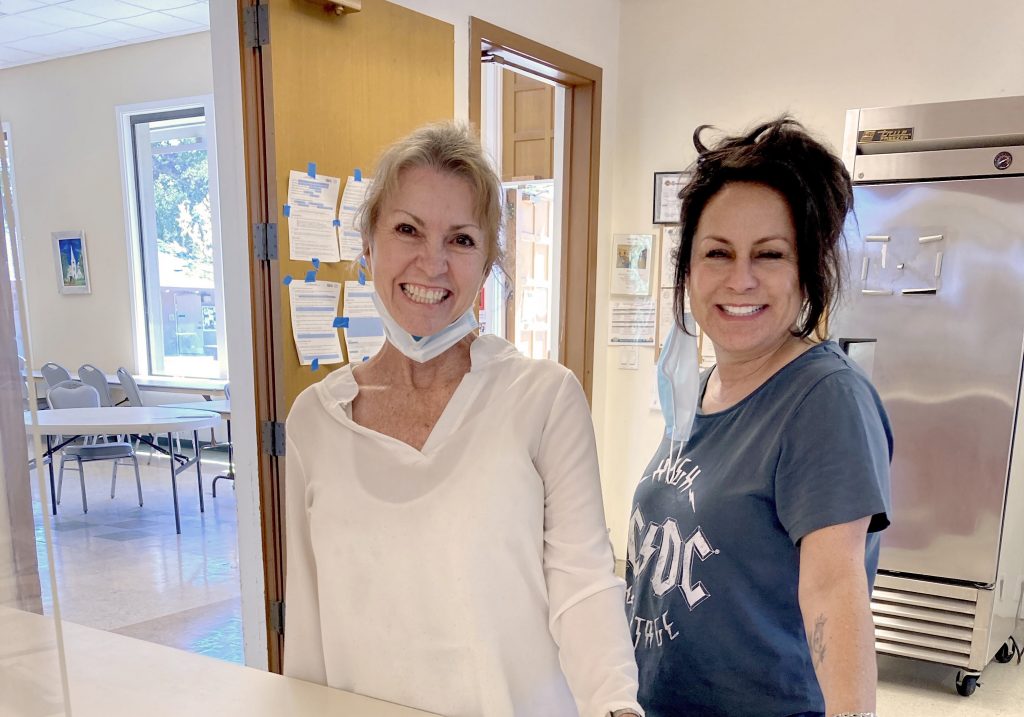 The hot and cold lunches are provided through the Live Oak community program.
"The county has a nutritionist who makes sure there's the right amount of grains, protein and fruit," Mlinarich said. "They're very balanced."
She gave a shout-out to the Los Gatos Chamber of Commerce, Boys Team Charity and local service clubs that pitched in during the pandemic.
"The Chamber called and said, 'People want to help the seniors,' so we worked with them to establish Feed the Need, which fed seniors in Los Gatos and others in need," Mlinarich said.
The lunch menu includes a choice of a hot entrée, with vegetarian, sandwich and salad options also available. Lunch costs $3 but is free to those who are unable to pay.
Monthly menus are online at lgumc.org. Hot entrees range from baked fish with lemon sauce to pasta with meat sauce and include milk, veggies and fruit.
Live Oak's Los Gatos program opened in 1974 and is a ministry of Los Gatos United Methodist Church.