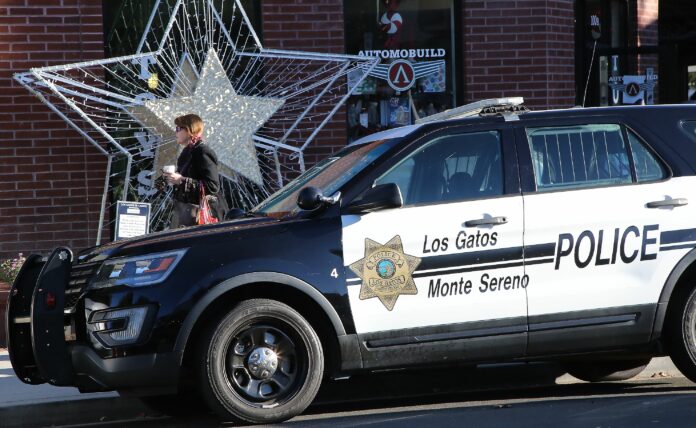 Fraser graduates from Ohio Dominican University
Geneva Fraser of Los Gatos has graduated from Ohio Dominican University with a Master of Education Degree in Curriculum and Instruction.
Fraser is among 152 students who earned their degree following the fall 2021 semester.
Ohio Dominican University is a four-year, private, liberal arts and master's institution, founded in 1911 in the Catholic and Dominican tradition by the Dominican Sisters of Peace.
Sinclair named to Dean's List
Andrew Sinclair of Los Gatos was named to the Dean's List for the fall semester at University of Maryland Global Campus.
To be eligible for the honor, a student must complete at least six credits during the term, earn a grade point average of at least 3.5 for the term, and maintain a cumulative GPA of 3.5 at UMGC.
Established in 1947, University of Maryland Global Campus has online programs in disciplines including biotechnology, cybersecurity, data analytics and information technology.
Villanueva Alonso earns Dean's Award with Distinction
Lucia Villanueva Alonso, a member of the Colgate University Class of 2023, has earned the spring 2021 Dean's Award with Distinction.
Villanueva Alonso is an International Relations major from Los Gatos and is a graduate of Saratoga High School.
Students who receive a term grade point average of 3.6 or higher while completing at least three courses during the spring 2021 semester earn the Dean's Award with Distinction.
Colgate offers 56 majors and supports 25 Division I athletic teams on a campus of about 3,000 students in central New York.
Sizelove heads to Biola University
Mark Sizelove of Los Gatos will be attending Biola University in the fall, the college announced Dec. 22.
Biola's incoming class represents students from 41 states and U.S. territories and 44 countries.
The Christian university is located in Southern California.
Local student wins app challenge
Congresswoman Anna G. Eshoo (D-CA) announced that Zeyneb Kaya of Saratoga High School is this year's winner of the 2021 Congressional App Challenge for California's 18th Congressional District.
Kaya's app Cultive aims to help farmers and home gardeners identify, manage and track diseases in their plants using advanced AI and providing resources to prevent and treat a variety of common plant diseases.
"Zeyneb was inspired to find a solution to the problems she was seeing in her own garden that applies to the entire agricultural industry," Eshoo said. "This kind of creativity and global thinking is what helped Silicon Valley grow from a farming area to the world's leading innovation hub. I'm proud of Zeyneb and all the students who entered this year's Congressional App Challenge for thinking and dreaming big to make our planet a better place for generations to come."
Eshoo is a founding co-chair of the Congressional App Challenge. Established by the U.S. House of Representatives in 2013, the competition is part of a nationwide event that invites high school students from all participating congressional districts to compete by creating and exhibiting their software application, or "app," for mobile, tablet, or computer devices on a platform of their choice.
Apps are judged based on the following criteria: quality of the idea, including creativity and originality; implementation of the idea, including user experience and design; and demonstrated excellence of coding and programming skills. The winner from the 18th Congressional District was chosen by an independent panel of expert judges.
Each winner of the Congressional App Challenge is invited to a #HouseofCode Capitol Hill reception and their app will be displayed in the U.S. Capitol Building and on House.gov for a year.