When high school wrestlers hit a growth spurt during the season, it usually takes them a while to adjust to competing in heavier weight classes.
For Timmy Murabito, who has gained 10 pounds in the last two months, the sudden weight gain has done little to affect his wrestling. The Los Gatos High sophomore entered the week ranked No. 3 in the Central Coast Section and No. 33 in the state at 120 pounds.
If Murabito has his way, he'll show the so-called experts they had him under ranked the entire way. Despite being ranked at 120 pounds, Murabito has been competing at 134 pounds the last couple of tournaments and figures to settle in at 132 once the postseason tournaments roll around.
That's due to the growth spurt he's experienced in the last two months, which according to him and Wildcats coach Greg Varela has done nothing to slow Murabito's development into becoming an elite wrestler.
"I still feel strong and pretty good at 130s," said Murabito, a transfer from Liberty High in Peoria, Arizona, where he finished as runner-up at 113 pounds in last year's Arizona State Championships. "I'm feeling faster, I'm lifting everyday and I'm not feeling too small out there."
Murabito went 4-2 in the Reno Tournament of Champions in December, one of the top high school wrestling competitions in the nation. That result and others throughout his career have given him confidence to win a Central Coast Section title this season and place high at state.
"I plan on winning CCS and placing in state this year," he said. "(For Reno TOC), I feel like next year I should probably win it. I just need to get bigger for my weight class."
Murabito is often successful utilizing front headlocks and maintaining a high work rate during matches.
"I'm lanky and I like to keep my space and hit some quick attacks off," he said. "(Going forward) I just have to work on everything—all the little details, especially top and bottom position."
Murabito and teammates Anthony Pavlov-Ramirez and Om Shastri won their respective weight classes in the Apple Cider Tournament at Watsonville High on Jan. 8. On the same day, Daniil Gorshkov finished in seventh place at the prestigious Doc Buchanan Tournament in Clovis, one of the top three tournaments in the nation.
The Santa Clara Valley De Anza Division dual season has begun and things look to be a three horse race between Los Gatos, Palo Alto and Fremont of Sunnyvale.
"I think we're the toughest teams and the league title will go through one of us," Varela said. "Based off results I've seen from the last month, Fremont is going to be tough as heck, that's for sure."
Varela said Murabito has done a nice job of going up two weight classes during the season, noting the degree of difficulty is high.
"He's definitely figuring it out," Varela said. "The strength difference, the speed difference. He had success in Reno and won the Apple Cider which was awesome. He's really hit a growth spurt and I wouldn't be surprised if he's wrestling at 152 next year."
Like every other team, Los Gatos has had to deal with Covid issues resulting in postponements of dual matches along with practice cancellations. Varela said he feels for his wrestlers because there are only a few things in their life they can control, and even that has been seized on occasion due to the virus.
"It's a really stressful time for these kids because this is uncharted territory they're dealing with," Varela said. "I feel bad for them because never in the history of my coaching career have they faced a pandemic and a situation where they may not be able to wrestle not because of anything they've done, but because you sat by somebody who tested positive.
"It's hard to tell these teenagers they're not in control of anything. From day one you have control of a few things: how hard you train, your attitude and how much time you put in for school work. Those are the only things you can control at this age. But now with Covid, it's so stressful for them because it takes the security away of them being in control of their wrestling. They're not anymore and I just feel bad for them."
Murabito is the second youngest of nine—yes, nine—children. One of his older brothers, A.J., got into wrestling and most of the other siblings followed in his footsteps.
"He tried it out, really enjoyed it and it gave all of us a great opportunity. So my brother essentially started the whole tradition," Timmy said. "My whole family started doing it and hopped on the bandwagon."
Another one of Timmy's older brothers, Christian, was at Saratoga High when he won a CCS championship at 182 pounds in 2015. Timmy said it was great to have older siblings, but his biggest influence has been his dad, Fred, along with Varela and Los Gatos assistant coach Danny Chaid.
"My dad taught me everything and coach Varela and coach Danny are very wise and inspirational people in my life," Murabito said.
NOTE: Los Gatos High is hosting the Scott Downs Wildcat Invitational Junior Varsity Tournament on Saturday to honor the school's former longtime wrestling coach.
Varela said past wrestlers will be a part of the proceedings and give gifts in appreciation of their former coach. The tribute will happen around 9am, immediately before the start of the tournament on campus.
Downs, who also coached other sports including football, is a former art teacher and assistant principal at Los Gatos High. When he retired in 2013, the outpouring of community support and tributes was undeniable.
"It's a really cool deal for any alumni who want to come, see him get honored and pay a little tribute to him," Varela said.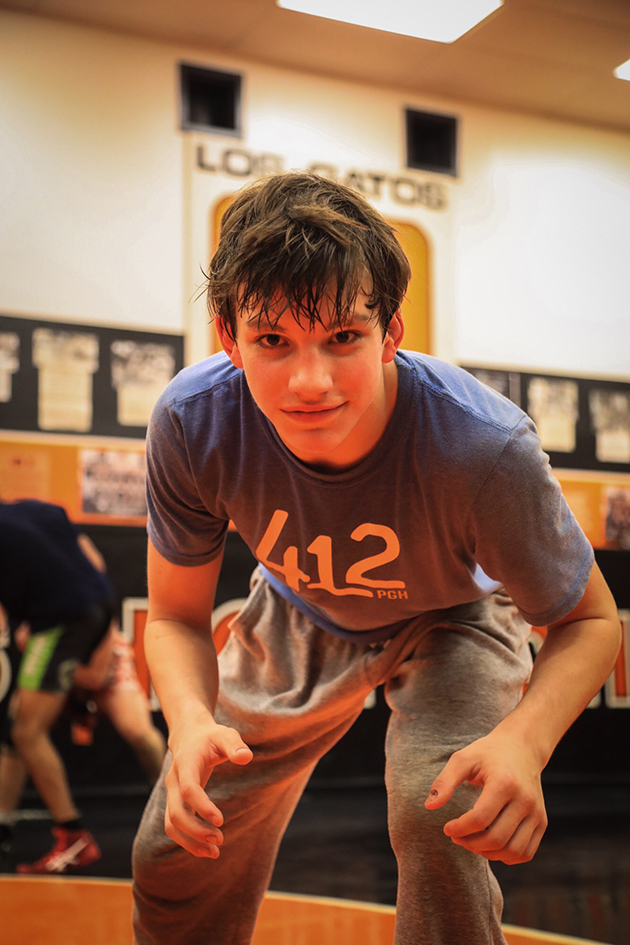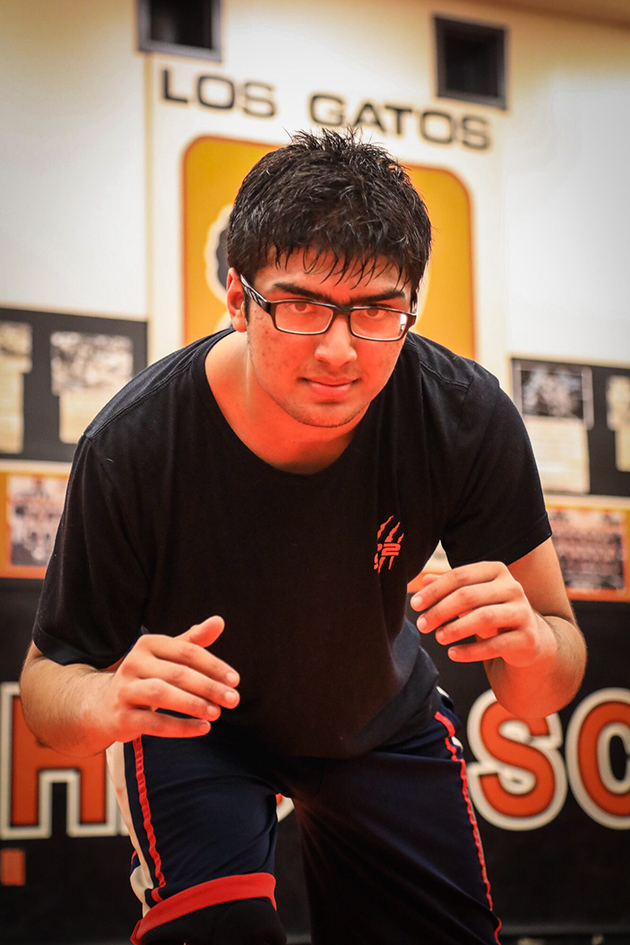 Sports editor Emanuel Lee can be reached at [email protected] and (831) 886-0471, ext. 3958.