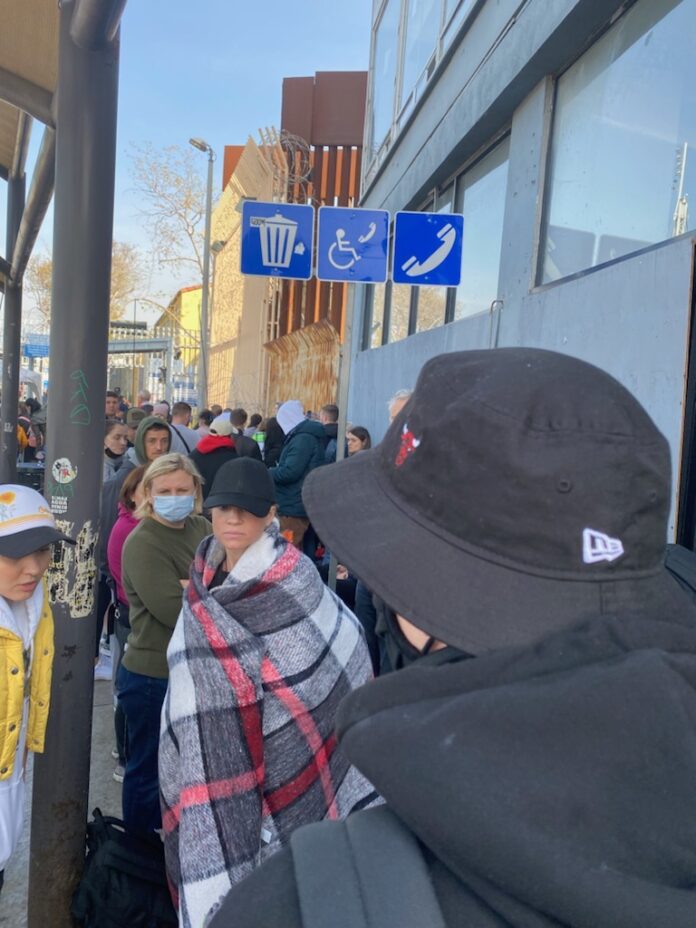 Men hold babies in their arms, women are bundled up in blankets and jackets to fight off the cold. Volunteers hand out coffee and soup. Kids are coughing. Some people have surgical masks on. Many don't.
It was a frustrating scene at the U.S. border Sunday morning, reported Laura Kramer Rahmil, the former vice chair of the Town of Los Gatos' Community Health and Senior Services Commission.
The Los Gatos woman has been assisting multiple displaced Ukrainians who are attempting to seek refuge with family members in America.
Her sister crossed safely to San Diego. But, as previously reported in the Los Gatan, two other families had made it to Bulgaria and were trying to figure out their next move.
'They should not make them suffer more than they've suffered already'

—Laura Kramer Rahmil, former vice chair of Los Gatos' Community Health and Senior Services Commission
After President Joe Biden announced, on March 24, the United States would welcome up to 100,000 Ukrainians fleeing the war, Kramer Rahmil urged the women to come to the Bay Area, where they have relatives. At 3am Sunday, one of the families—18-year-old student Anna Melnikova, and her mother Yulia, from Odessa—made it to the border line.
There appeared to be more than 100 people ahead of them when they arrived.
The border seemed to be processing about five families an hour, she told the Los Gatan, relaying information from her daughter-in-law who'd gone to Mexico to fetch the women.
"Government is accepting people and they should not make them suffer more than they have suffered already," she said.
According to Kramer Rahmil, after the Melnikovas flew from Amsterdam to Mexico City, they were questioned by customs officials who couldn't communicate with them, since they don't speak Spanish. So, they didn't understand why their phones were seized temporarily, she said.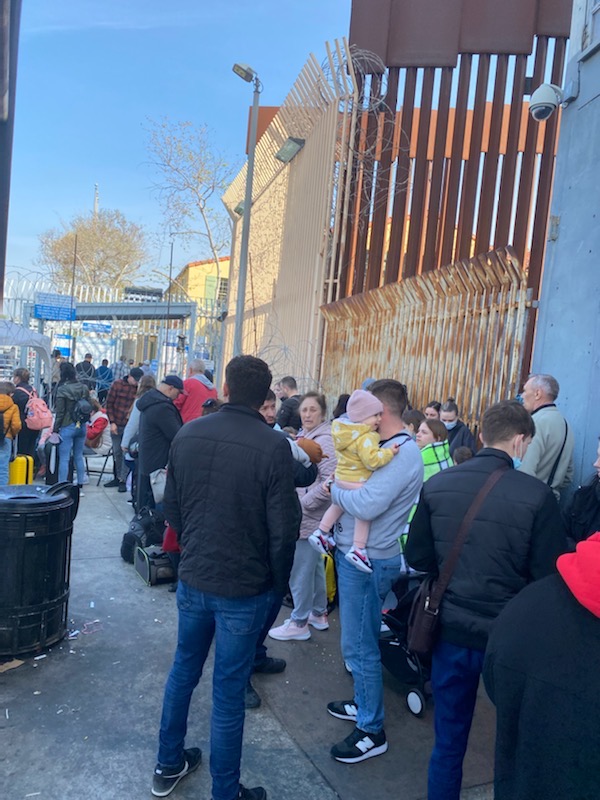 But at least it only took about 30 minutes before they received tourist visas, she added.
Kramer Rahmil's own sister had been isolated in Tijuana for several days, however, when she actually did arrive at the border, the crossing was relatively painless.
But now that the Biden Administration has flung wide the floodgates, things are different.
Kramer Rahmil wonders if the White House is doing enough to respond to the Ukrainian refugee crisis.
"Either they are purposely delaying, or they don't have enough people," she said. "All they need to do is to take their fingerprints and look at their paperwork and let them in."
While so much about the war in Ukraine is out of the hands of the American government, this, to Kramer Rahmil, seemed like one thing Biden should be able to make a little less stressful for people who've been through so much already.
"People are worried, what's going to be their future," she said. "Many are crying and distressed and tired."
Her daughter-in-law from San Francisco was so overwhelmed by the situation that she burst into tears while talking about it.
"It's unacceptable, you know," Kramer Rahmil said, around 1:30pm Sunday. "I don't want others to go through that."
She confirmed, Tuesday, that the Melnikovas did finally make it across the border at 9pm Sunday—and were on their way to start the next phase of their lives in the Bay Area.