The Los Gatos High girls volleyball team advanced all the way to the CIF NorCal Division I regional semifinals this season, utilizing a deep roster filled with talent at every position.
That included senior libero Emily Gouldrup and junior utility Hannah Slover. Gouldrup recently signed a letter of intent to play at Lafayette University, a Division I program in Pennsylvania. Slover is verbally committed to play for D-1 program UC Santa Barbara in the fall 2023 season. Together, they've made for quite a combination, whether it was playing for the Wildcats or for the renowned Vision club program. 
"Emily is a great teammate and such a fun person to have on the court," Slover said. "She's a hard worker and you need players like that on your team."
The Lafayette coaches reached out to Gouldrup this past summer after watching her play at a Triple Crown showcase tournament. Even though Lafayette is a D-1 program, Gouldrup wasn't familiar with the university. However, as she got to learn about the school and the program, she knew it was the place where she wanted to spend her next four years after high school.
"It's great because this is the culmination of all the hard work you put into getting recruited," she said. "I've been dedicated to volleyball since I was 8 years old, so it's definitely been a long journey, and it's nice to finally have all that finalized for my future."
Gouldrup did a signing ceremony with water polo players Lucy Holland and Jackie King on Nov. 10. Holland and King have been friends since the second or third grade, and Gouldrup has been friends with them since the sixth grade.
"It's amazing because you really don't expect to meet people in the sixth grade and then see all of us finish our journeys at the D-1 level," Gouldrup said, referring to Holland signing with UC Davis and King with Stanford. "It's pretty insane."
Slover earned an offer from UC Santa Barbara after taking an official visit there in August, a week after club nationals. She had been talking to several schools, but the Gauchos were the first ones to schedule Slover for an official visit.
"I stayed with the team, watched practices and after that they offered," Slover said. "I fell in love with the program, the people and the school. It was pretty perfect."
The 6-foot-2 Slover is a big-time talent, having led Los Gatos to the 2019 CIF State Championships Division II title game as a freshman. This past season Slover showed her versatility by taking on a different role as she was recovering from surgery on her labrum and rotator cuff.
Slover played setter for the first half of the season and then transitioned into her customary outside hitter position as she was able to take some more swings late in the season.
"I had to take on a different role, and I think I stepped up to the challenge in different ways," she said. "My teammates and coaches were super supportive in the process, and it's always been a blast playing at Los Gatos. Our team works so hard and has so much fun. It's great that what we practice helps us get better and those things transfer to the games."
Although the injury proved to be a scare, Slover overcame the adversity by being diligent in her physical therapy routine.
"The goal is to be stronger so I can stay healthy in the future," she said. "I'm feeling great now, the pain is gone and it's super exciting."
Slover was planning to make official visits to other four-year schools, but changed her mind after spending time with the UC Santa Barbara program. After the Gauchos offered, Slover felt the gamut of the emotional spectrum because a dream had been realized.
"I remember going back with my mom into the car and sobbing because I was so happy, overwhelmed, grateful and scared at the same time," she said. "I realized it was the best place for me. It fits my personality and my goals."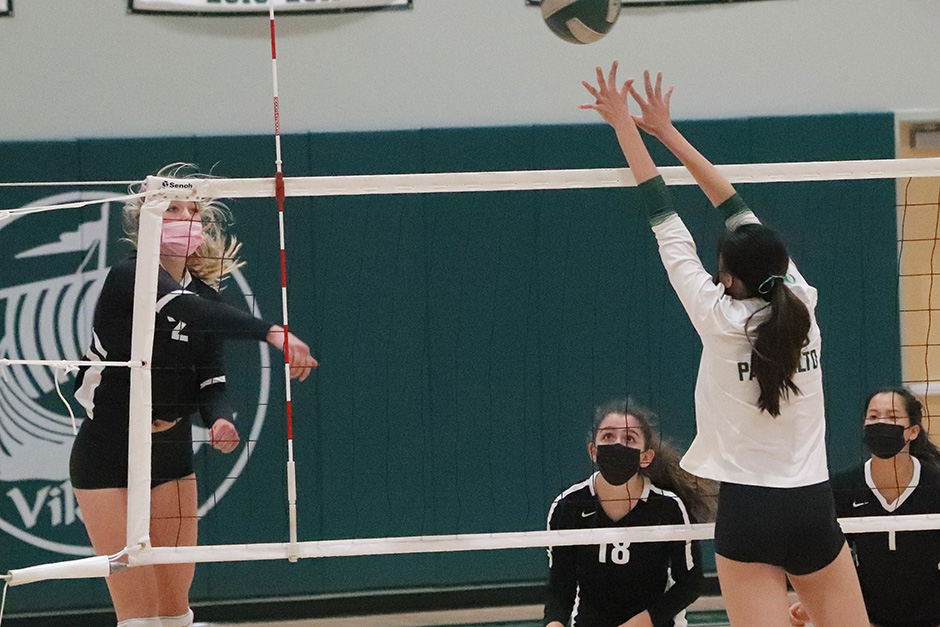 Sports editor Emanuel Lee can be reached at [email protected] and (831) 886-0471, ext. 3958.