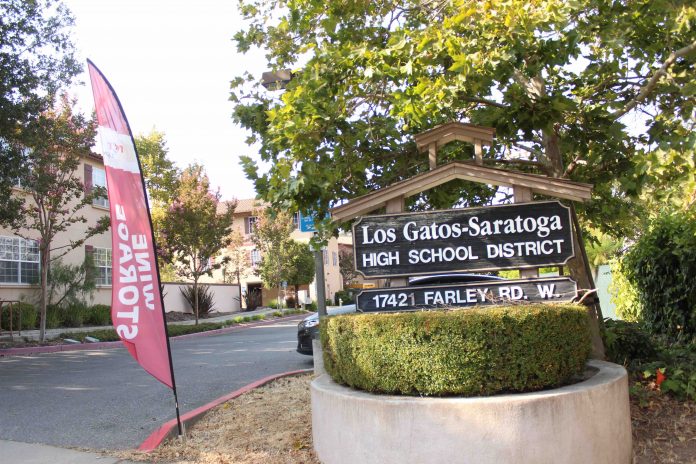 The education world's been abuzz in recent days over the release of rankings from Niche, a marking company that grades K-12 schools. And in the 2022 Best School Districts in California list, at the very top was Los Gatos-Saratoga Joint Union High School District.
The rating is half based on academic performance, via SAT/ACT marks and other standardized tests as well as survey responses, but also considers other factors, such as health and safety, extracurricular activities, and quality of teachers.
One of its schools, Saratoga High School, was named number three in the Best Public High Schools in California list, and number two in the Bay Area behind only Henry M. Gunn High School in Palo Alto.
Saratoga may have received a D+ for Cost of Living, but 92 percent of students say they feel safe on campus. One sophomore rated Saratoga 4 out of 5 stars. "This school's actually amazing academically," but noted they found other aspects of its environment lacking. "It's highly competitive but also stressful. It makes everyone feel like they aren't good enough."
Meanwhile, the public elementary system, Los Gatos Union School District, ranked 178 out of 689 for best teachers in the state. To come up with these numbers, Niche employs data scientists and other researchers who tap into dozens of public data sets and millions of reviews.
The high school district got the top grade partly due to its student-teacher ratio of 22 to 1, and the good marks of students in state tests (78% of students are at least proficient in math, 86% learning).
A senior at Los Gatos High School noted they "loved" the school.
"For the most part, teachers care about their students and work hard to help their students," the respondent said. "However, the school is also very socially competitive. The administration does a lot for their students, but there have been many issues with administration including the #metoo movement. Students often don't feel heard or supported by the administration in these difficult situations."
The district rated 9 out of 704 for Safest School Districts and 18 of 698 for best teachers.
We reached out to LGSUHSD Superintendent Mike Grove to get the inside scoop on how the local district rose to the top, and how the school system can maintain—and improve on—its standard of excellence.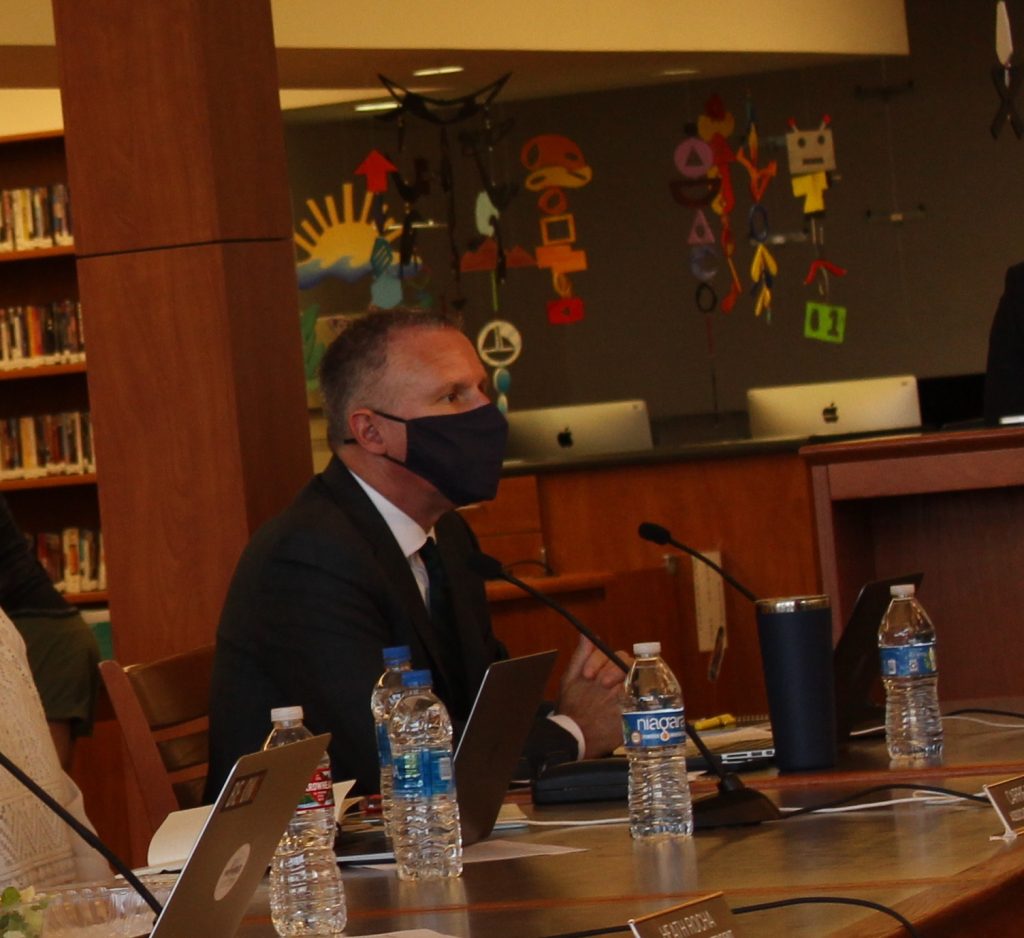 How does it feel to receive the top place in all of California in this prestigious ranking system?
We are very proud to be recognized as the top school district in the state. While these types of rankings are just one indicator of success, this is a wonderful acknowledgement of the care, hard work, and dedication invested by our staff and the amazing things that our students accomplish. This is especially gratifying given the challenges that all schools have faced over the last year and a half.
What do you think it is about the school's academic approach and overall environment that has made the district excel in this statewide survey? Why do you think Saratoga was able to clinch the third-place slot for public high schools in California (and #2 in the Bay Area)?
Education is a "people business." I think this recognition is primarily the result of the amazing students we serve, the talented and dedicated staff who teach and support our students, and the supportive families who entrust us to educate and care for their kids.
Was there anything you learned, were surprised by, or that stood out to you when you saw this year's Niche rankings?
I was pleased to see that a number of students and parents highlight that our district provides both a stellar academic program as well as robust support for student mental health and wellness. Student success requires both academic and personal support and our district has focused on providing students with a balanced education for several years now—I'm proud that our students and families recognize the fruits of this effort. We see this holistic approach as key to our success.
Are there any possible improvements the rankings highlighted? And how will you hold onto the top spot next year?
We do not focus our efforts on improving or maintaining external rankings. We focus on continuous improvement of student learning and wellness. We apply the philosophy that if we focus on ensuring that all of our students learn at a high level and on supporting our students' overall wellness, then we will succeed and external measurements such as the Niche rankings will take care of themselves.
This interview has been lightly edited for clarity.