Head coach Mark Krail thought so highly of the players on this year's Los Gatos High football team that he apologized to them moments after a heartbreaking 29-28 overtime loss to Mitty in the Central Coast Section Division I playoff quarterfinals on Nov. 11.
"I love this group and that's what makes it so gut-wrenching is when you have a group that does everything right all the time in the community, in the classroom, in town, it makes it all that much more difficult," he said. "I didn't have words. I apologized that I let them down. [It was a great year but] it's just an empty feeling. I mean you have a regular-season like we did and you come to the playoffs and you lose a tough one."
It was deja vu for the No. 3 seed Wildcats (8-3), who lost to a team from the West Catholic Athletic League in the same playoff divisional round for the second year in a row. In 2021 it was Bellarmine, and this time it was to the No. 6 seed Monarchs (8-3).
In both instances, Los Gatos played its foes to a virtual standstill but came up a play or two short to earn the victory. The Mitty game had it all, featuring nonstop action and swings in momentum shifts, especially in the last, furious 10 minutes of regulation.
The score was 21-21 in the opening minutes of the fourth quarter when the Wildcats had a first-and-goal from the 7-yard line. Emiliano Mejia, who had another superb game in rushing for 145 yards on a workmanlike 25 carries, went on another tackle-busting run to the goal line.
But just before he crossed the goal line, the ball squirted free and Mitty recovered it in the end zone. The Los Gatos sideline was furious but after the referees huddled, they ruled it was a fumble. Mitty took the turnover and methodically marched down the field and reached the 4-yard line with just under four minutes left in the fourth quarter.
That's when sophomore linebacker Henry Masters intercepted a pass at the 1 and ran it back 95 yards to the Mitty 4. However, Los Gatos was called for a penalty during the runback which sent the ball back to the 19. The drive stalled after a chop block penalty, resulting in a punt.
Mitty got the ball back at its 7 with 1:47 left and two timeouts in hand. A couple of big plays put the Monarchs in position to kick a 30-yard field goal to win it, but 6-foot-5 defensive lineman Lyndon Bailey tipped the ball at the line of scrimmage, leaving the kick well short and forcing overtime.
Both teams easily scored on their OT possessions, but Mitty, which got the ball second, elected to go for two points and the win and converted on a 5-yard pass. Just like that, the Wildcats' season was over.
"I thought we had the momentum (in overtime)," Krail said. "You want to be on defense second. That's an advantage because you know exactly what it is you have to do. They didn't play conservative and you give them credit for that. We just didn't stop them."
Krail continued: "It was a great football game, an unbelievable game. It's cliche but I couldn't be more proud of our guys. What a great, classic high school football game."
Krail had many endearing and poignant moments with several of his players afterward, noting things are always emotional for him and the seniors because it's their final time on the field together. Mejia was relentless again and epitomized the team's never say die attitude, while Boyd was Krail's only returning starting quarterback in his decade as Los Gatos coach.
"Jake, he was such a pleasure to coach," Krail said. "I think he thinks like I do and oftentimes we're on the same page. He's got a relentless competitive spirit that you can't coach that's either genetic, instinctive or whatever it is. I'm going to miss him."
Boyd was laser accurate, completing 12-of-17 passes for 184 yards and two TDs with no interceptions. Wil Brennan capped off a breakout season on the gridiron with five receptions for 59 yards and two TDs. Thomas finished with four catches for 70 yards and a score and Luchi Casale had two receptions for 50 yards.
Defensively, Bailey was a disruptor getting into the Mitty backfield with a sack among his three tackles for losses. Landon Heard totaled a team-high 13 tackles, while Casale and Masters had 10 tackles each.
Even though Krail was thinking about the dozens of departing seniors including standout Nicolas Ramos, pretty soon he'll be looking forward to next season as the Wildcats return a plethora of talent, including a loaded junior class who performed admirably this season.
The list includes Jaylen Thomas, Spencer Burg, Ryan Vernale and Bailey, just to name a few.
"Lyndon played awesome tonight," Krail said. "We have a lot of good juniors on this team and our future is bright."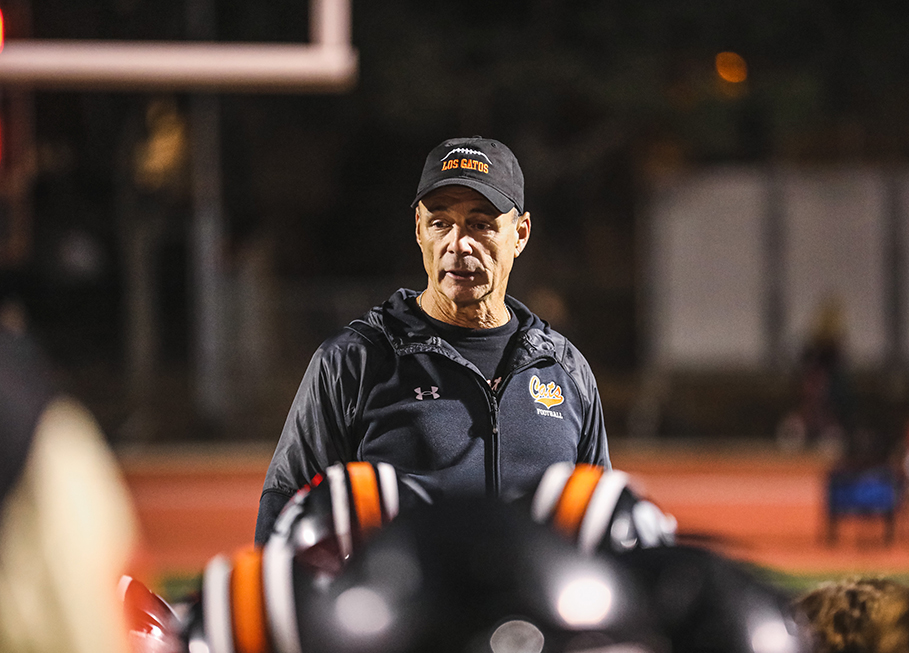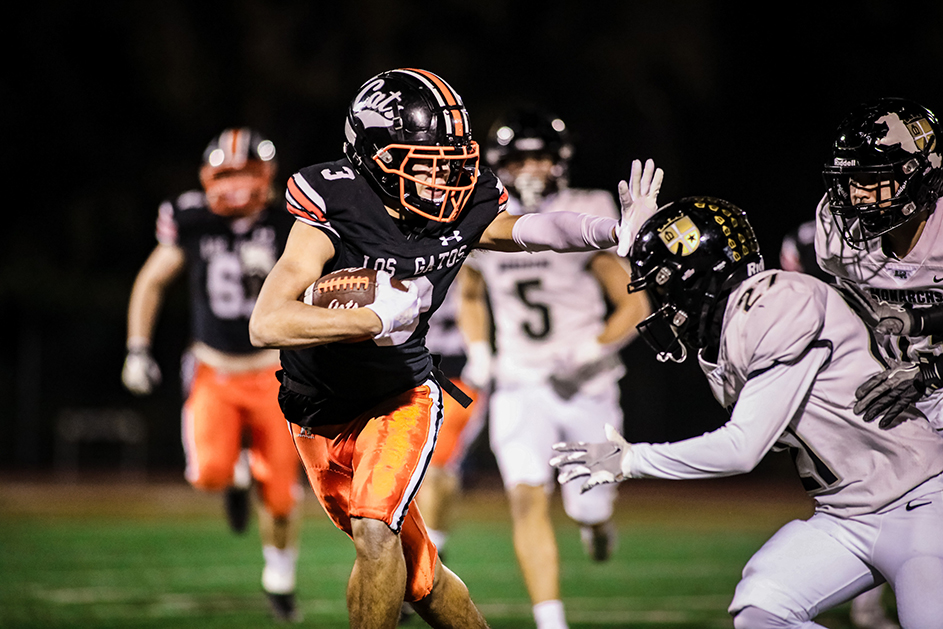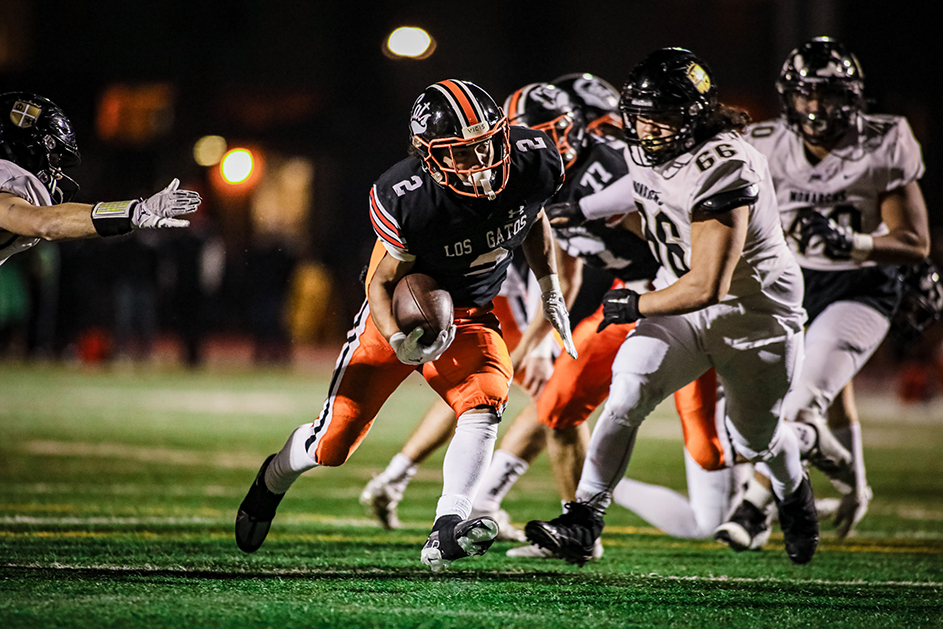 Sports editor Emanuel Lee can be reached at [email protected]