Through the first six Santa Clara Valley Athletic League matches, Los Gatos High boys volleyball coach Brynja Thompson had never used the same lineup twice.
With a 16-player roster and a couple of injuries early in the season, Thompson has mixed and matched as she said "we're still figuring our groove." One thing is certain: Thompson loves her team as they excel not just on the court, but off the court as well.
"Both programs are phenomenal with super well-rounded athletes," Thompson said, referring to the Los Gatos girls volleyball team which she also coaches. "I'm very pleased with both groups. The boys have done a really good job of adapting and doing what their teammates ask of each other. That's been a nice highlight. They do a really good job of putting in the effort on things that are brand new. They practice everything and they don't know what's coming out on game day."
The Wildcats, who entered the week at 3-3 in league play, know what they're going to get from junior Alex Olcott, who had a team-high 10 kills in a three-game loss to Cupertino High on March 30. Olcott has some serious hops and half of his kills came from the back row.
It's a testament to Olcott that he can terminate the ball beyond the 10-foot line and be efficient with it.
"Alex Olcott is an awesome player," Thompson said. "He jumps really high and plays the entire game which is what we ask him to do. We're super lucky to have such a fantastic player and other teams know he's there, but that's no problem because he's that good.
"He's extremely effective out of the back row and our setters do an excellent job trusting him no matter where he is. They do an excellent job of distributing the offense to all the attackers which keeps him and all the others hitting at such a high efficiency."
Los Gatos uses a trio of setters in Devyn Nguyen, Sandis Bins and Charles Li. Nguyen was doing a lot of the setting against Cupertino, Bins has been remarkably consistent and Li has a versatile game that allows Thompson to put him in an attacking role like he was against the Pioneers.
"Other times Charles could be setting or primarily blocking position or back row position," Thompson said.
Nguyen and Carter Mcenroe put on a solid block against Cupertino, and Brandon Demuro had some impressive kills taking quick sets in the middle.
Jake Dewinter started at libero but switched to outside hitter in Game 3 and did well at both positions. Yuma Raux had a team-high three service aces and is capable of terminating the ball against a big block.
Nguyen, Li and Olcott all unleashed some huge swings, especially Olcott, who can do it all.
Being that the Santa Clara Valley League is arguably the toughest boys volleyball league in the Central Coast Section, it's going to be a dogfight for Los Gatos to make the playoffs. Mountain View is the cream of the crop but after that there's a logjam for second place, with Lynbrook, Monta Vista and Cupertino with 4-2 records and Los Gatos just a game back at 3-3.
The Wildcats took Mountain View to five games on March 18, highlighting their potential. The Cupertino game wasn't their best showing, but a lot of that had to do with the Pioneers and their ability to play superb defense, pass more effectively and transition from defense to offense, resulting in winning the long rallies.
Despite the loss, the Wildcats are poised to be a player in the ultra-competitive SCVAL.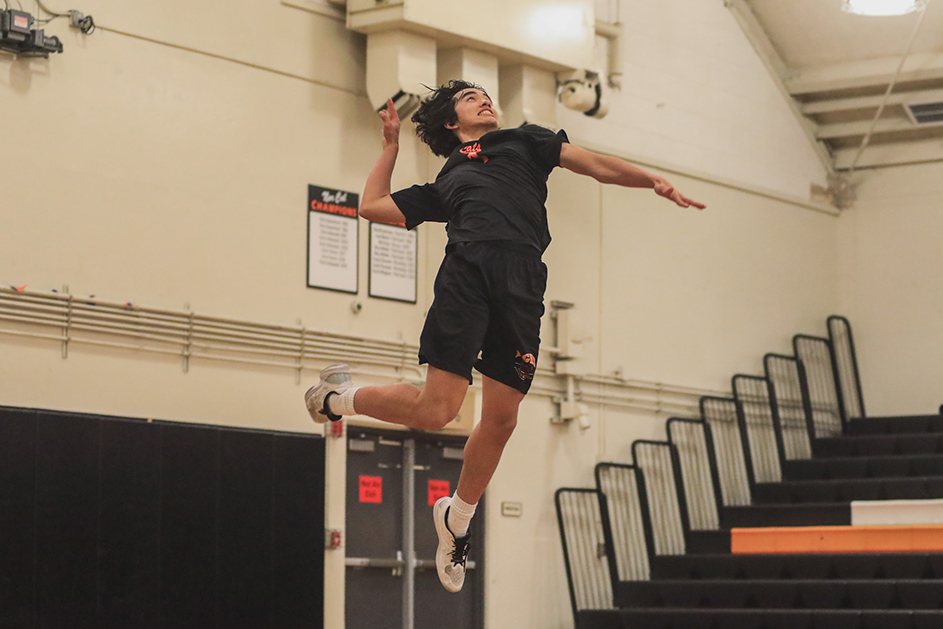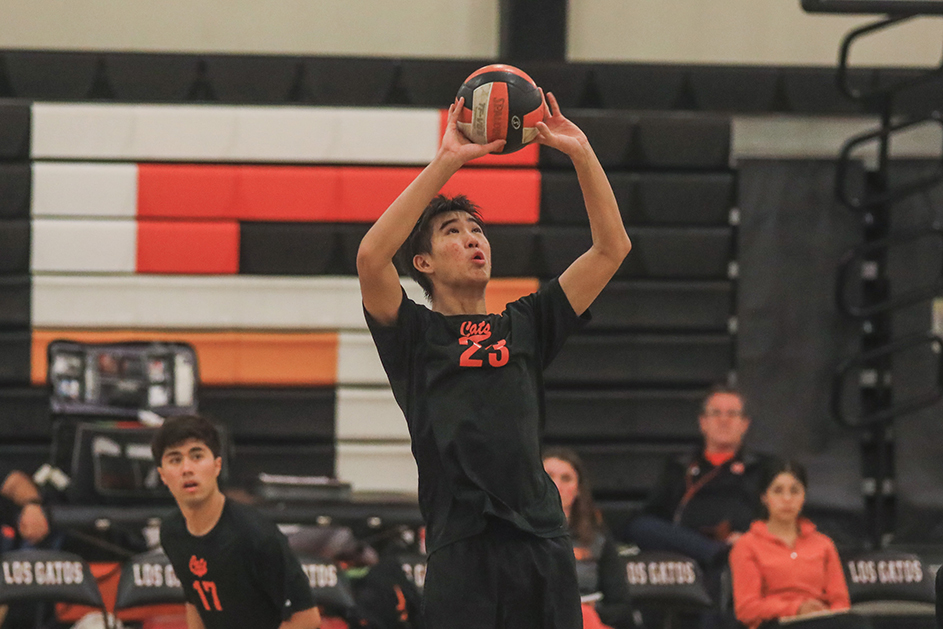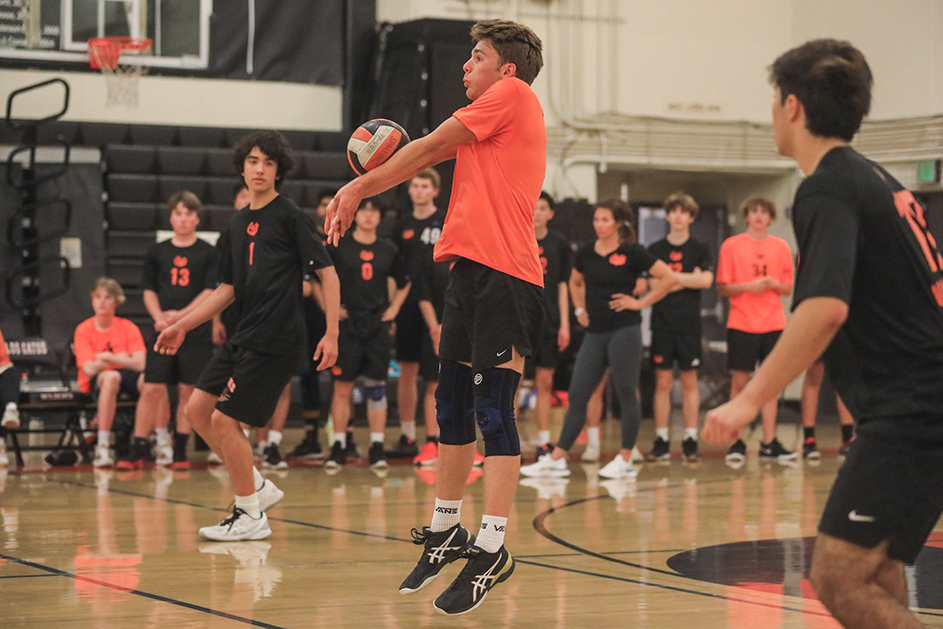 Sports editor Emanuel Lee can be reached at [email protected]