Frank Marotti Jr. had beads of sweat draped on his forehead on a frigid 45-degree night—and he wasn't even playing.
To say the Los Gatos High boys soccer coach gets into the Wildcats' games would be an understatement. The players seem to take after his high intensity approach and it shows in their play, especially in a 1-1 draw with Watsonville High on Dec. 9 in the Homestead Tournament.
The host Wildcats played hard, played fast and displayed tenaciousness for every 50-50 ball against a team that has traditionally been one of the Central Coast Section's best programs.
"It was a back and forth game, and Watsonville no doubt is a good team," Marotti said. "We did our job tonight and I really feel like the seniors and upperclassmen stepped up and got us hyped for the game."
Los Gatos looked as if it was headed its way to victory until the Wildcatz scored a goal in second half stoppage time, leaving the Wildcats a bit sick in their stomach.
"I felt like our boys did their job and deserved the win, but that's soccer," Marotti said. "That's the way it goes sometimes. Hey, if we get another goal next time maybe we can make sure to solidify the win next time."
Of course, there is an outside chance the teams could meet again in the Central Coast Section playoffs in a match that can be dubbed Battle of the Wildcats(z) II should they both go on to have strong league seasons. Both schools have large enrollments and could be placed in the same division for CCS should they get there.
Los Gatos seems poised to contend for a Santa Clara Valley League De Anza Division championship. Marotti believes the talent, skill and will to win is there, so he's expecting the team to be in the race for the title in the final week of the league season in February.
"That's always our goal, to win a league championship," he said. "I love the culture here and love what we're (including coach Alex Saunders) doing. It's been a long journey here to get the culture where it is. I love the energy and effort level they put up tonight. If they're going to fight like that all year, everybody better watch out for us."
The Wildcats are supremely balanced, with solid players at every position. However, they know who to get the ball to when they're on the attack. Center forward Kai Perez scored the team's lone goal against Watsonville, getting into the penalty area after receiving a nice pass from Andrew Dillehay, who won a 50-50 ball on the left flank.
Perez created a couple of other solid scoring chances with his ability to dribble and gain separation.
"He should be an all-CCS forward as far as I'm concerned," Marotti said.
Center back Sam Pearman leads a strong backline and like many of his teammates are adept at blocking shots from reaching the goal, which they did against Watsonville. Goalkeeper Luke Lennox is a converted field player but looks like he's been playing the position for several years.
"He made some big saves and will be important for us all season," Marotti said.
Jonathan Charles also provided some stellar defensive play, on two occasions blasting balls away after Watsonville entered the 18-yard box. Perhaps no other players represent the team better than Isaac and Samuel Tamayo-Sarver, who are often the smallest athletes on the field but whatever they lack in size they make up for with hustle and effort.
The Wildcatz controlled the Wildcats in the first half, with the latter unable to generate much offensively. However, Los Gatos was a different team coming out of the locker room after the halftime break. For the first 10 minutes of the second half, the Wildcats controlled the possession and took it to Watsonville, who committed two glaring turnovers deep on its own end, one of which led to the Los Gatos goal.
"We made our adjustments at halftime and the boys did their job," Marotti said. "Between coach Alex and I we told the guys they were letting Watsonville take the game to us and we just wanted to make sure to try to grab the momentum. We wanted more possessions so we dropped our backline off a little bit and made sure the midfielders were finding good space and just started going away from the things that weren't working in the first half. When we simplify the game, we're a really good team."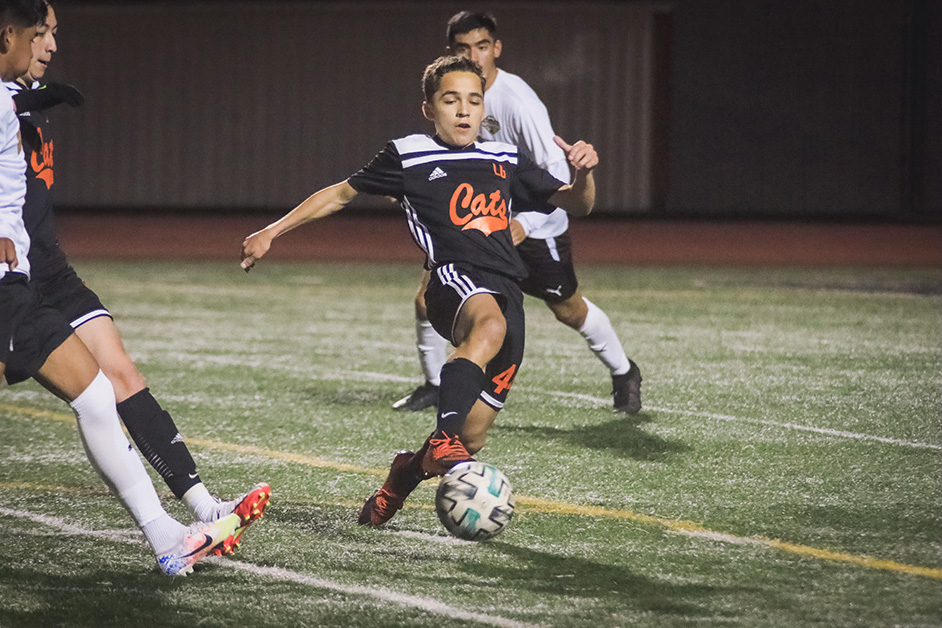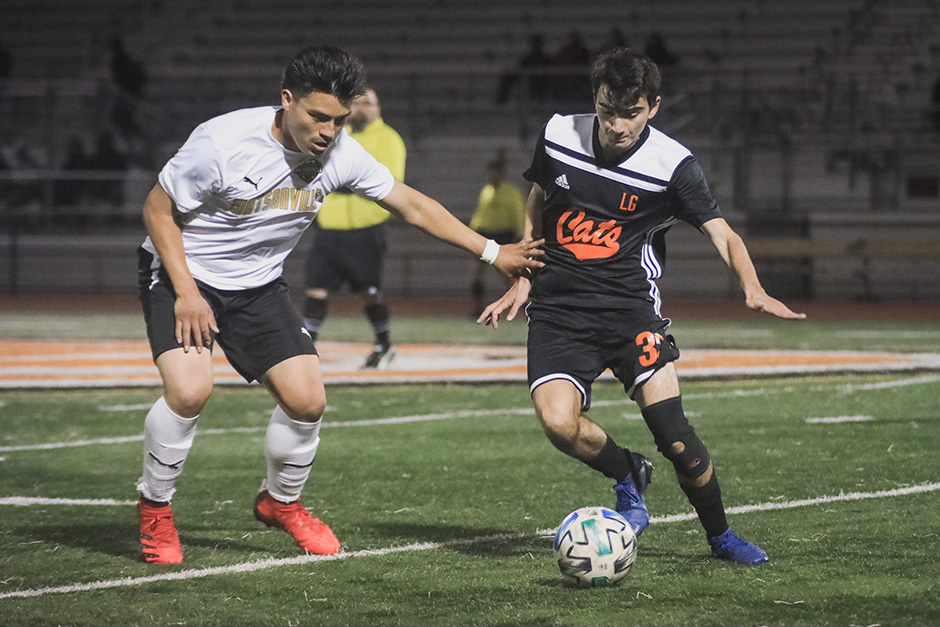 Sports editor Emanuel Lee can be reached at [email protected] and (831) 886-0471, ext. 3958.