With each passing game, the Los Gatos Little League 12U All Star baseball team continues to show resilience and determination.
By knocking off Visalia 6-0 Monday night, Los Gatos won its second straight elimination game in the NorCal/State Tournament at Pajaro Valley Little League Field in Watsonville. Los Gatos advances to play San Mateo American Tuesday at 5pm.
Whatever happens, Los Gatos Manager CT Kalin and his coaching staff said they couldn't be prouder of this group. Los Gatos lost its NorCal/State opener to Tri-City, 13-11, on July 23. The game was tied 11-11 entering the bottom of the sixth inning when Tri-City hit a walkoff home run to end it.
Undeterred, Los Gatos responded the next day with a 6-4 victory over McKinleyville before the shutout win over Visalia.
"These kids are great," Kalin said. "They're fighters to the core. They just keep grinding away no matter what."
The roster includes Connor Boese, Lucas Bottoms, Grant Browder, Ryan Carlisle, Cruz Catipon, Colton Kalin, Skyler Levine, T.J. Lombardi, Kyle Matar, Timmy McNeil, Brixton Mentz-Bonnifield, Jimmy Mort, Drew Oppenheimer and Aarav Chugh.
The team is managed by CT Kalin with assistant coaches Elliot Carlisle and Tom McNeil. Timmy McNeil was masterful against Visalia, pitching a complete-game shutout. He allowed only six hits and struck out four.
"Timmy placed the ball so well that their hitters could not get solid contact," Kalin said. "He got a lot of pop outs and ground outs, and our middle infield played phenomenal."
Mentz-Bonnifield played shortstop, Carlisle second base and Lombardi third base.
"They just made some really great plays," Kalin said.
Matar and Colton Kalin, CT's son, both had huge games. Matar went 3-for-3 with two singles and a solo home run, and Kalin went 2-for-3 with a season-best four RBI. The lineup finished with 10 hits and has been a juggernaut throughout the All Star season. Mentz-Bonnifield added a sacrifice-fly RBI.
"Up and down the lineup the kids are hitting the ball and hitting it hard," Kalin said.
Los Gatos was equally if not more impressive in its first elimination game against McKinleyville on July 24. Los Gatos trailed 2-0 right off the bat as McKinleyville hit a two-run homer to take a quick lead. However, Los Gatos starter Lombardi did a nice job of settling down in his two innings of work before Carlisle pitched the final four innings to close things out.
"TJ came back really well and Ryan had four very good, efficient innings," Kalin said.
Back-to-back home runs from Levine and Oppenheimer powered the offense to the comeback victory.
Kalin was particularly proud of the team for not dwelling on a tough loss to Tri-City. The teams are evenly matched and the result could've easily been in Los Gatos' favor. Lesser teams would've let a defeat like that negatively affect their play the next time out, but Los Gatos was resolute.
"That was one of the best teams we've faced this year and we went toe to toe with them and played a great game," Kalin said. "I couldn't be prouder of these boys."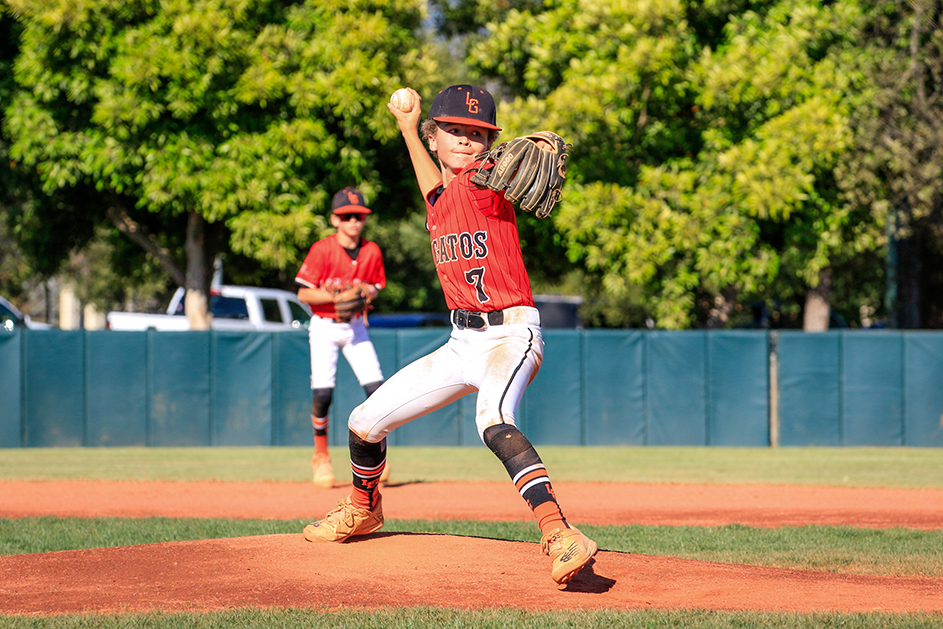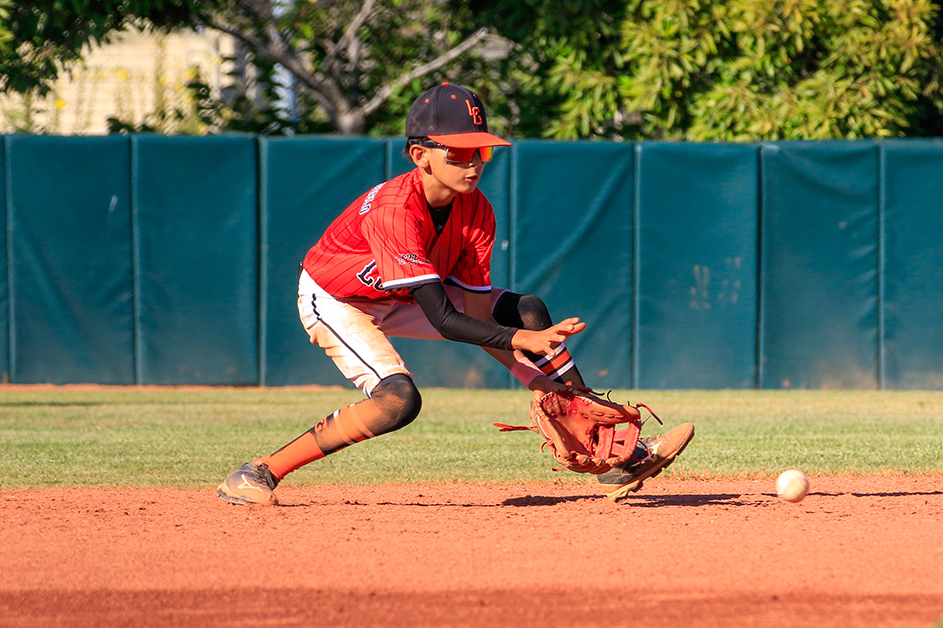 Sports editor Emanuel Lee can be reached at [email protected]