Two local dancers are honing their moves to get ready for the upcoming "The San Jose Nutcracker" production, which reimagines the Pyotr Tchaikovsky classic amid the Saratoga and Los Gatos hills.
Grace Wu, a 12-year-old Saratoga resident, told the Los Gatan she's excited to portray a toy soldier.
"We're imitating how toys move," she said. "It's the holiday season, so we're spreading festive feelings to everyone."
Dalia Rawson, founder of New Ballet, the nonprofit putting on the production, says Stefana Seizovic of Los Gatos is about to star as a California poppy that leads other ballerinas during a key number.
"She is an incredibly talented young dancer," Rawson said. "She's also a junior in high school."
Her accomplishments on stage, so far, are particularly impressive given that such roles normally go to their professional dancers, she said.
"The cast is augmented by approximately 120 students from our school," Rawson said, adding Wu's character's movements were partially inspired by Radio City Rockettes choreography.
Wu appears during the section of the ballet where the Nutcracker calls his toy soldiers to battle with the mischievous mice, Rawson explains.
"That piece has a lot of humor in it," she said. "The battle between the mice and the toy soldiers is a lot of fun."
Those paying close attention may even pick up on an "Easter egg" reference to Beyonce in the scene, something Tchaikovsky obviously didn't include.
"The setting is a little bit different, some of the characters are different, but it feels like the holiday ballet that everyone loves," Rawson adds. "It's just updated for a local audience."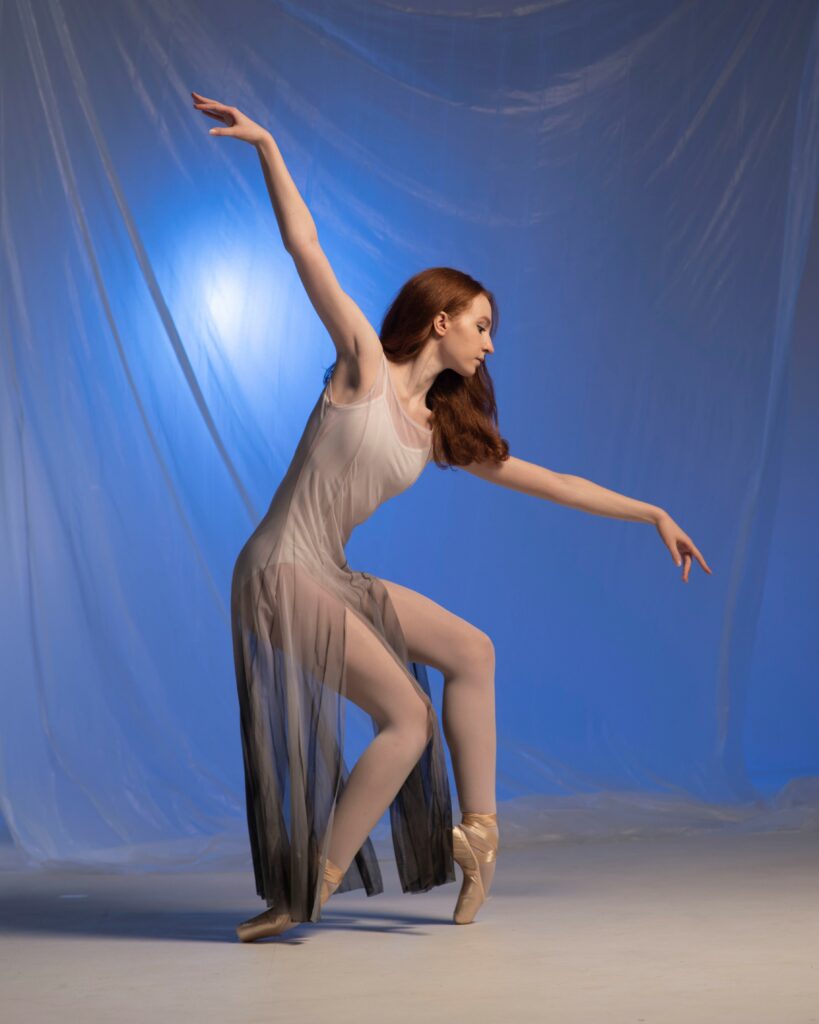 After attendees walk past Jerry Nagano playing the historic organ in the lobby, a 30-piece orchestra (conducted by Thomas Shoebotham)—and the Ragazzi Boys Choir—will set the tone for the unfolding story.
"It's music you don't know that you know—but you know it," Rawson said. "It just brings back memories of childhood."
An Electric Light Tower replica was designed by NVIDIA engineers, to harken back to one of the most remarkable parts of South Bay life over 100 years ago.
But it's in the Land of Sweets rendering as the Valley of the Heart's Delight where Los Gatos can really shine.
"I grew up in Saratoga," Rawson said, recalling walking her dog as a child amongst walnut groves. "The Valley of the Heart's Delight to me was Saratoga and Los Gatos."
And thanks to a partnership with History San Jose, our town gets a literal cameo moment—when archival photographs are projected on stage.
"The Los Gatos hills are definitely featured," she said, describing one of the pictures selected for the production: "The hills are covered in apricot blossoms."
It's within this landscape where Seizovic will get to make her mark as California's state flower.
"The costume that was designed for our California poppy is absolutely incredible," Rawson said. "It's a bright, golden-tangerine-toned tutu."
And while costume designer Deborah Lund may have outdone herself on the threads, Seizovic will be the one to bring them to life.
"'The Waltz of the Flowers' is one of the most recognizable pieces in the Nutcracker," Rawson said. "She's like the central star of that part of the ballet."
Not to mention, she's been furiously studying to take her SAT test.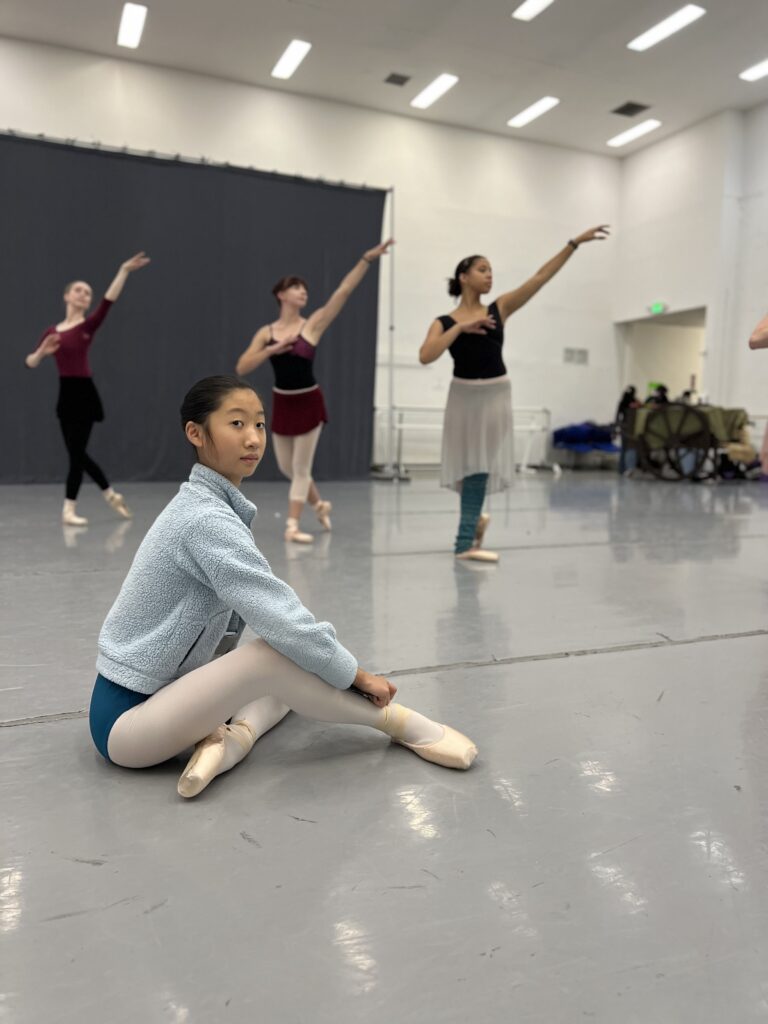 With all that pressure on young dancers, how does one cope? Readers may recall the Oscar-winning psychological thriller "Black Swan" revolved around Natalie Portman's character facing serious mental health challenges during preparations for another Tchaikovsky ballet, "Swan Lake."
Luckily, New Ballet has an ace-in-the-hole: Its school principal, Dr. Elizabeth Hutter, is a Harvard Medical School-trained psychologist, who's currently serving as the president of the American Psychological Association's Performance Psychology division.
"She's a national leader in the field of supporting dancers' and artists' mental and emotional health," Rawson said. "We're really at the cutting edge."
The idea is to make sure they're putting the overall wellbeing of their performers first, Rawson explains.
"For young teenagers right now there's so much academic pressure," she said. "We're just really proud of the community we've built at New Ballet that supports them."
Wu, for example, has had quite a bit going on in her life this season, as well.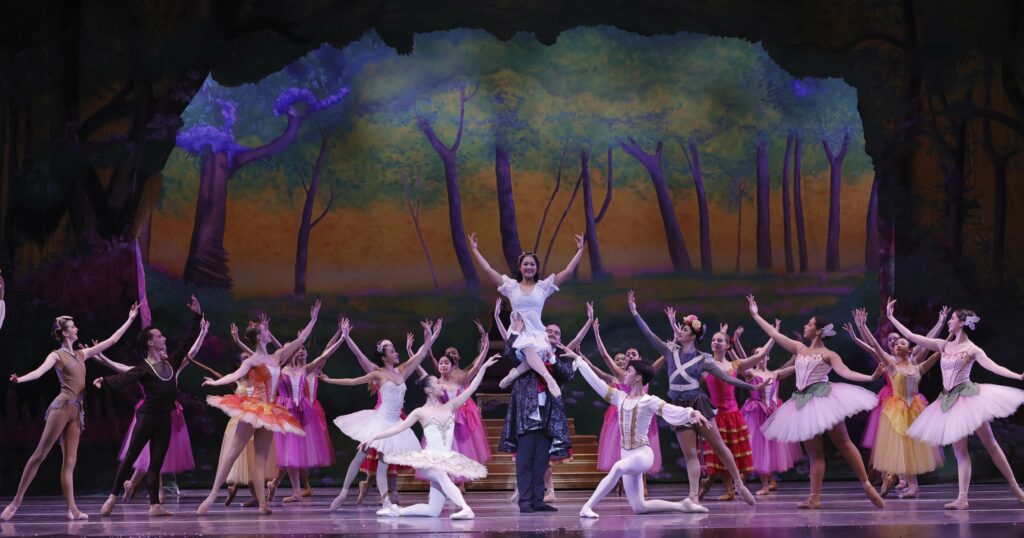 Last Friday, she had a choir performance. And now, she has finals three days in a row.
But Wu says New Ballet has been a stress-reliever, not a cause of it.
"In the environment they create, everyone is kind and understanding to each other, so I always look forward to going to New Ballet," she said.
Wu is also understudying for the role of a marigold in the "Waltz of the Flowers," which means even more rehearsals are required to be ready in case someone gets sick at the last minute.
"It's a super supportive experience," she said. "Being able to dance with friends and other people is really exciting."
Her mom, Audrey Fang, says the time commitment is quite high.
"She dances four days a week," she said, noting each session is two-and-a-half hours. "New Ballet has the right culture to be able to support the growth of the kids. I feel very comfortable, because she's having fun. And that's the most important thing."
Beginning in 1985, Silicon Valley was one-half of the San Jose-Cleveland Ballet Company, where Rawson found work as a dancer.
"Sadly, the Cleveland side of the organization went bankrupt in 2000," she said. "We had two weeks to move to San Jose—which to me meant moving home."
And so, Ballet San Jose struck out on its own.
When Rawson retired from performing, she transitioned to a teacher in the ballet school and was promoted to director in 2011. However, that organization went bankrupt within five years.
"When they folded there had been $250,000 paid in tuition," said Rawson, recalling how she pulled out all the stops to keep people dancing by founding a fresh nonprofit—New Ballet.
They were able to honor previous payments and began putting on shows of their own.
"We were operating in the black in August," she said.
Now, due to the ongoing-but-lessening pandemic, the organization is at another tipping point.
It was able to survive by keeping its ballet school going, but now that federal Covid-19-relief money is running out, it must put bums in the seats in the California Theatre downtown San Jose.
"Come back to the theater," she said. "Make those memories with your family."
Performances will be held at the California Theatre, 345 S. First St. in San Jose, on Friday, Dec. 16 at 7pm, Saturday, Dec. 17 at 2pm, and 7pm, and Sunday, Dec. 18 at 2pm. My Very First Nutcracker, a special 45-minute performance for the youngest audience members (children and toddlers) takes place Sunday, Dec. 18 at 11 am. Tickets for The San Jose Nutcracker start at $25. Tickets for My Very First Nutcracker start at $17.
To purchase tickets, visit newballet.com/nutcracker.