Nearly a year ago, I was having a drink and editing some video over at the Roadhouse Restaurant & Inn in Davenport, when I met a surfer, up from LA for a weekend trip.
When I told him I was working as a reporter for a Los Gatos newspaper he said he had a hot tip for me.
Have you heard the new song by James McMurtry called "Canola Fields?" he asked.
I had not.
He said it referenced our town of cats—and that it was also a pretty damn fine song, too.
The tune was on the way to the awards circuit, he predicted.
I had him jot it down for me in blue ink on a scrap of lined paper.
I folded it up, put it in my wallet and forgot about it.
The other day I found that uneven rectangle—now torn almost completely in two. It had managed to migrate to my desk at the Good Times offices, in Santa Cruz.
I decided to take a peek into the interwebs to see what had become of this number.
I discovered the album opened by "Canola Fields"—The Horses and the Hounds—had managed an 8 out of 10 from Pitchfork, was named one of Rolling Stone's 50 Best Albums of 2021 and one of its 25 Best Country & Americana Albums of the year.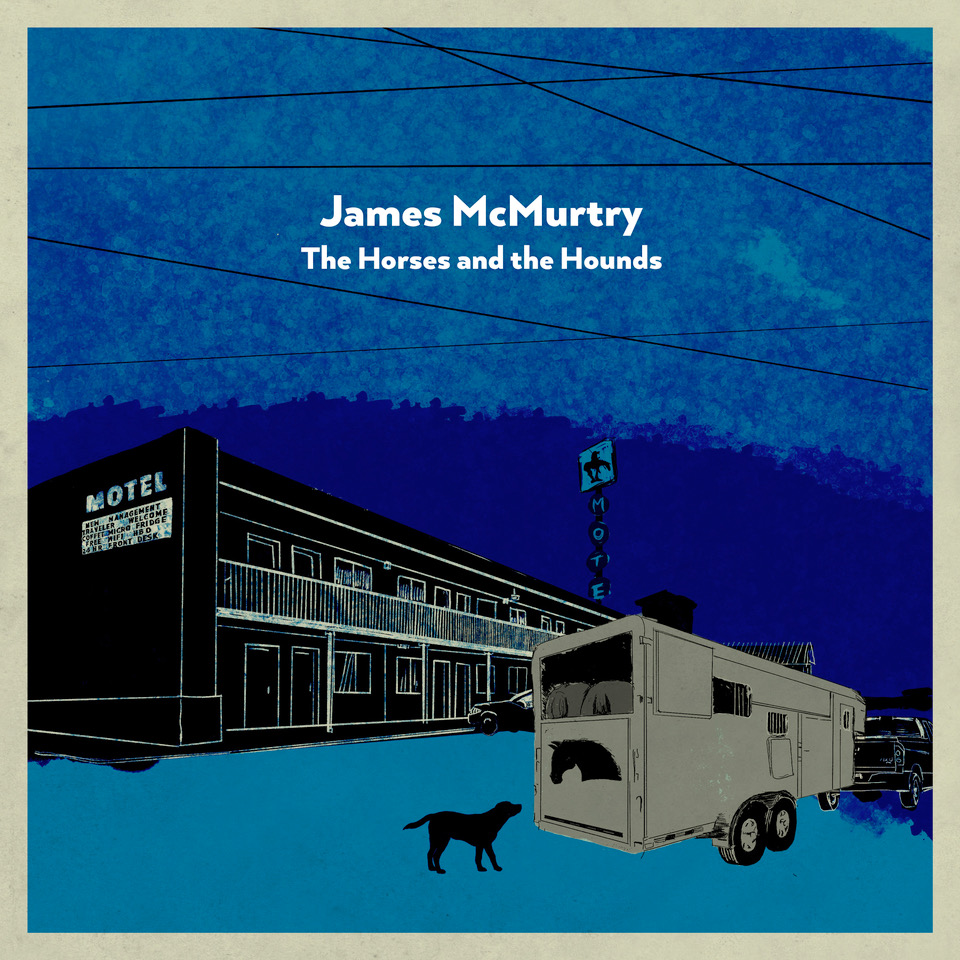 The track itself was even nominated for The Americana Music Association's Song of the Year for 2022, with a fancy ceremony set for the Ryman Auditorium in Nashville, Tenn.
For someone who spent a year burning the midnight oil cruising around the Albertan prairies as a reporter for the Innisfail Province newspaper, "Canola Fields" was the perfect marriage of two worlds others might have seen as disparate.
In it, McMurtry, who is now 60, uses the open-ended mystery of rural Canada as a device to reflect on an impactful journey through the Santa Cruz Mountains.
"I was thinking 'bout you, crossing Southern Alberta / Canola fields on a July day," he writes, continuing, "About the same chartreuse as that sixty-nine Bug / You used to drive around San Jose."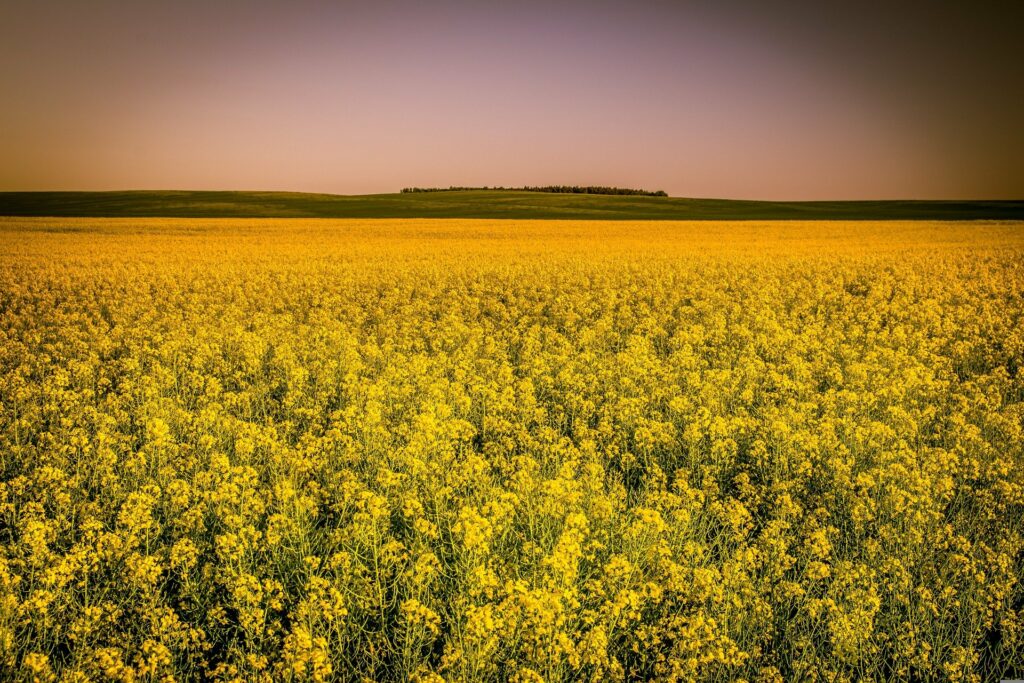 For us here in Silicon Valley, we'll still see the odd Volkswagen floating to and fro' that's clearly an legit relic of the Summer of Love era, on occasion.
For those in Canada's Heartland, such authentic representations of The Counterculture might be a dreamy memory, but the wistful nature of the rolling croplands are a hard fact of life.
"We always had room for more / 'Til that white-knuckle ride back from Santa Cruz," he sings in a dusty drawl. "Second-best surfer on the central coast / Had you wrapped up all the way back to Los Gatos."
The very next line, a lyrical gut punch: And I could've cut his throat.
It all feels so real: a living, breathing organism. A yellowed journal brought to life.
You're switching coasts, at risk of drifting out to sea…on a cross-town bus in Brooklyn?
So, imagine my surprise when I put the question to McMurtry over the phone while he was visiting a friend in northern Virginia: Who was this (apparently) Highway 17-cruising surfer he wanted to beat up so badly?
It's all a fiction, he maintains.
"It took a few years to write that song—that happens a lot," he said. "You get pieces and then you don't know where those pieces fit."
One of the earlier bits was that second-best surfer on the central coast turn of phrase, he explains.
The words just began melding together in his brain and they stuck out to him. But he couldn't quite figure out what to do with them, either.
"Some kids play with yo-yos and skateboards," he said. "We play with words and guitars."
On Sept. 14, Sarah Jarosz welcomed "the incomparable James McMurtry" to the stage to bust out the track, as part of the 2022 Americana Honors & Awards Livestream.
"This next artist belongs among the legends. He possesses a gift for the craft of writing songs that encompass worlds within them, like mini-novels set to melodies," she said. "This year he's nominated for the Americana Music Association's Song of the Year. And when you hear 'Canola Fields,' you'll know why."
Before he got going—alongside guitarist Buddy Miller, Don Was on bass, Brady Blade on drums and Larry Campbell on guitar—he took a moment to tell the story of how he closed the loop on the "Los Gatos"-referencing oeuvre.
"Back before Covid-lockdown, we used to spend a lot of time drivin' back and forth across Western Canada," he said, explaining how far they'd have to go to make it to the next gig. "They got this crop that makes this chartreuse blossom, that's really amazing in the summertime. And we didn't know what it was. Of course, being Americans, we didn't stop and ask."
But they cracked the case one fall.
"They got it all raked up into rows—looked like tumbleweeds," he said. "We came across a sign that said 'Canola Processing'—with a phone number. So, we knew what that crop was. Finally, I was able to finish this song."
McMurtry says it stung for a minute when Brandi Carlile bested him for Song of the Year with "Right on Time."
But he says he was happy to see the woman Charlie Sexton first told him to go see at the Continental Club win big.
"She was around Austin before she went to New York," he said, complimenting her modal banjo playing. "She's always good to be around."
McMurtry was also pleased, he said, to see the awards show recognizing more women and Black artists.
"Used to be we could have called that genre Grumpy White Guys with Guitars," he says. "Now it's much more diverse."
McMurtry added he was touched by the way Carlile gushed while giving the Indigo Girls the Spirit of Americana Award for lifetime achievement that night.
Carlile in her glam-pink flowery suit told of how the famous queer activists inspired her to get into music—then took her under their wing after she busked outside one of their concerts.
And thanks to a little song about Los Gatos, McMurtry got to be in on the action, too.
Did he know the track could help take him this far, after not releasing an album for seven years?
"I had hoped it would do that well," he said. "I've learned not to expect too much."
James McMurtry performs Oct. 14 at the Rio Theater in Santa Cruz, Oct. 15 at Harlow's Restaurant & Nightclub in Sacramento and Oct. 16 at the Chapel in San Francisco.