When Jake Ripp was attending a half-dozen football camps and doing solo workouts in front of college coaches this past summer, he didn't have to look far for advice.
His mom, Katy, played college and professional volleyball and knew everything her son was going through. Katy traveled with Jake on the whirlwind recruiting process and was there every step of the way.
"We'd get sick of each other at times, but it was awesome having her by my side," said Jake, a senior linebacker and tight end for a Los Gatos High team that entered the week at 8-0 overall and 4-0 in the Santa Clara Valley League's De Anza Division. "My mom would give me advice and help me a lot through the entire process. She was really helpful in the stressful moments when I got worked up over some things."
Ripp did a combination of camps and workouts and came out of it with a handful of athletic scholarship packages. But once Boise State offered, the 6-foot-3, 215-pounder couldn't refuse, giving a verbal commitment to the school in the first week of August.
Turns out, Katy was overjoyed her son had chosen to be a Bronco.
"Her best friend's nephew is a starting safety there and doing great," Jake said. "We're family friends with them and my mom wanted me to check out Boise State in my freshman year."
Ripp is an integral part of a Los Gatos squad that ranks among the best in the entire Bay Area. The team's defense has been particularly stingy, allowing just 10 points per game, including three consecutive shutouts in league play. Ripp credited his fellow linebackers and defensive linemen including Bennett Grado, Nicolas Ramos, Andrew Rogers, Tate Schweitzer, Trent Steiner and Jack Saul for allowing him free rein to make plays.
"We all play well together, and it's awesome to be a part of that," he said. "We have a lot of tough and fast D linemen who have been getting the offensive linemen off me, so I don't have a lot of pressure on me to make a play."
Ripp said the key to the team's success is everyone is sticking to their role and not trying to play hero ball.
"I just stick to my keys and do what I've been coached up to do, and not get caught up in everything the offense throws at you," he said. "It's all about being in proper alignment and doing your assignment—that is what our coaches always teach us."
In addition to being a standout linebacker, Ripp has made a huge impact on the offensive side of the ball as well. He's been a major weapon in the red zone, as six of his 13 catches have been for touchdowns. But as a tight end, he takes the most pride in physically dominating his opponents.
"Having a pancake block is always super fun and satisfying," he said. "There's not as much glory as scoring a touchdown, but you can't beat the feeling of delivering a pancake block, then helping the guy up, say good play and do it again. I love it."
This summer, Ripp either did a private workout in front of coaches or a camp at the following universities: UC Davis, San Jose State, Sacramento State, Cal, UCLA, Boise State and Arizona. Sometimes, the camps and workouts would fall on consecutive days, making the process draining at times.
"I learned resilience through this," he said. "A lot of times I'd have to fly in at night, wake up early the next morning, go to camp and then get ready for another camp the next day. You learn to deal with stress just knowing these things happen for a reason."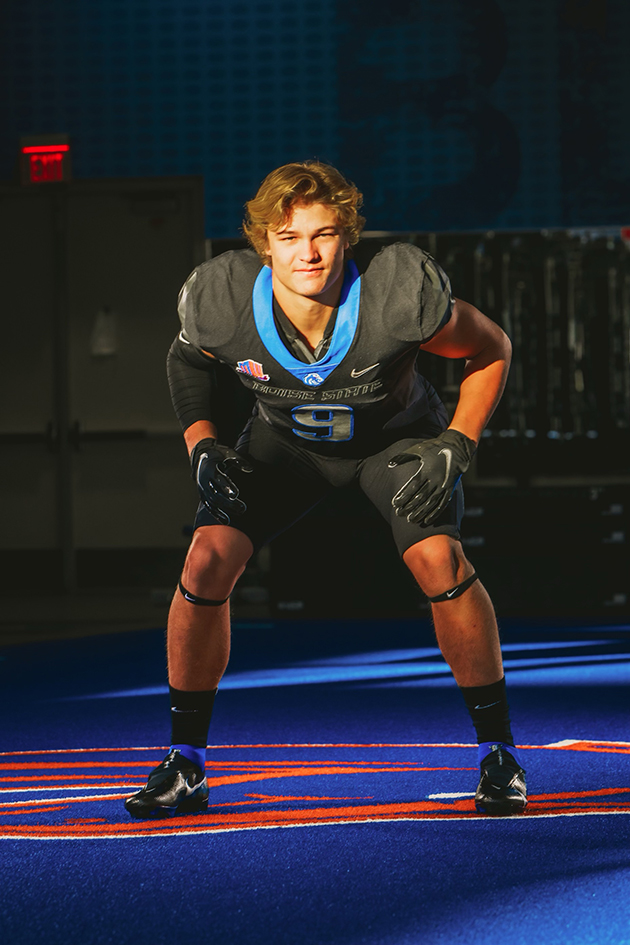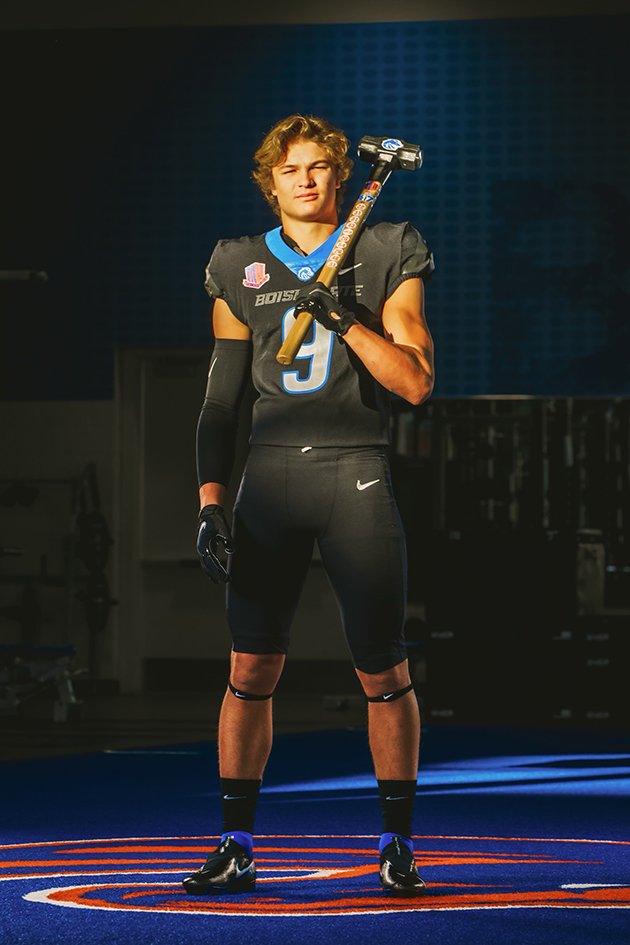 Sports reporter Emanuel Lee can be reached at [email protected]