Mayor Maria Ristow helped push through funding for a bike and pedestrian project on a 1,400-foot residential section of Shannon Road that connects with Los Gatos Boulevard, despite several neighbors asking Council to scale it back.
She did so, during the April 18 Council meeting, by bringing forward a motion to transfer $844,676 between Town accounts that both Councilmember Matthew Hudes and Vice Mayor Mary Badame voted against.
This followed a unanimous motion by Councilmember Rob Moore (seconded by Ristow) directing staff to revise the design to remove "large asphalt buffers," to replace at least some parking spaces with trees (and add vegetation elsewhere), to pay consultant ActiveWayz another $25,238 to continue work on the upgrades, to organize an on-site community meeting, and to prioritize returning the item to Council to avoid losing grants.
"I love this street. I walk on it. I bike on it. I'm on it at least once a week. It's beautiful," said Ristow, while making a comment about why she believes there need to be buffers beyond cycling lanes. "But I think it will also be beautiful when there's sidewalks and bike lanes."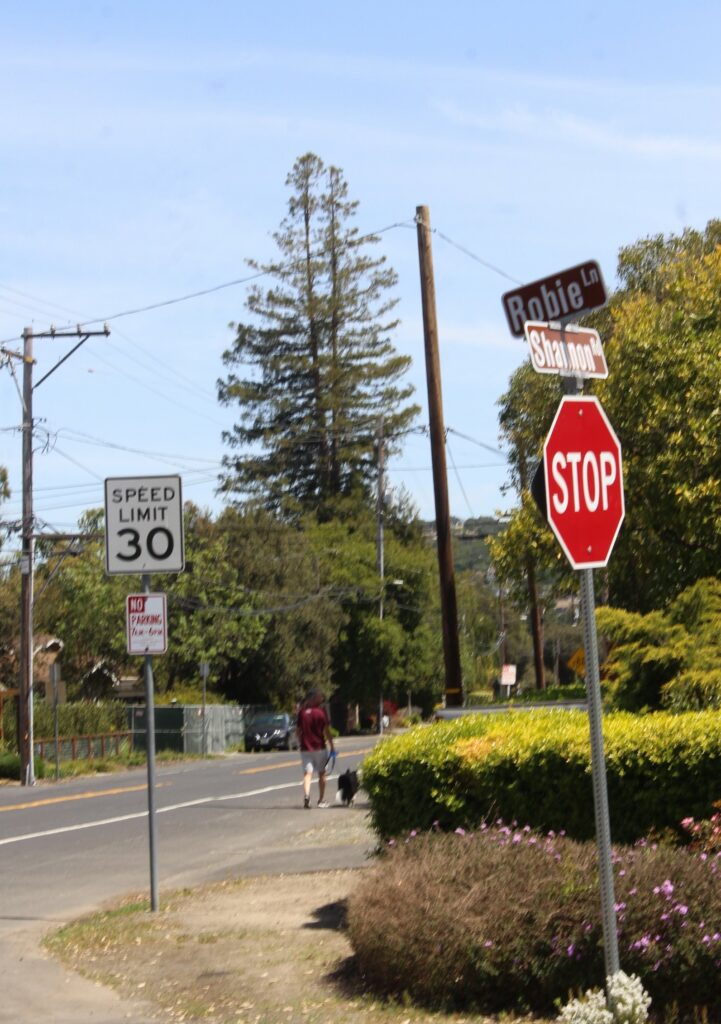 Several Shannon Road residents shared concerns over how the project had ballooned from $1.9 million to $2.3 million and how they felt the Town hadn't been willing to do a redesign after hearing their feedback, in part due to deadlines for accessing grants worth $1.1 million.
Director of Parks and Public Works Nicolle Burnham introduced the item, which had been identified as a priority project in Los Gatos' 2020 Bicycle and Pedestrian Masterplan.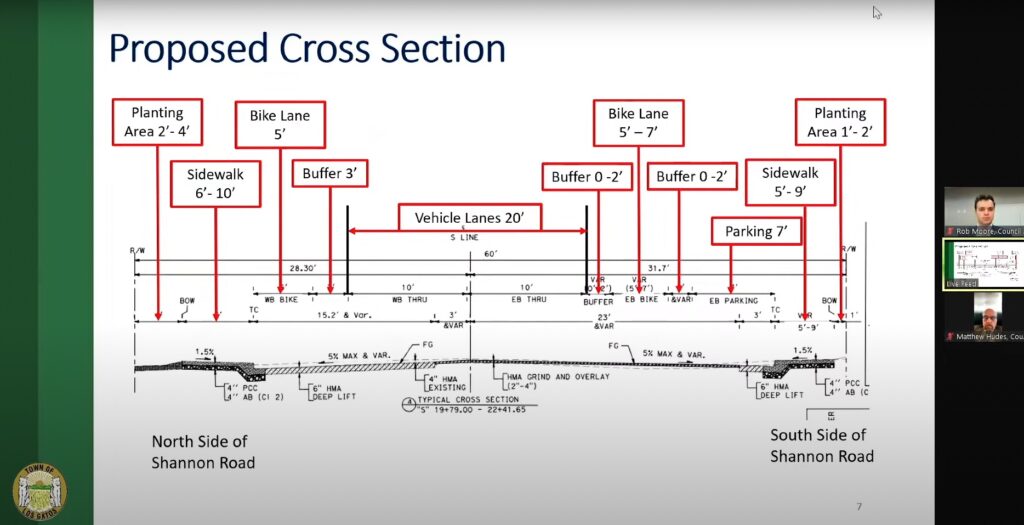 "The street is characterized by a relatively high volume of traffic—about 5,500 vehicles per day," she said, noting it's also a popular route for Blossom Hill Elementary and Fisher Middle School students. "There are sidewalk gaps—significant sidewalk gaps. Most of this stretch of road doesn't have any sidewalks at all right now."
After kicking off work on the project back in 2020, Council selected a design concept in October and held multiple community meetings to solicit community feedback.
At that time, Council was very explicit in excluding the protective plastic cylinders called bollards from the design, yet, some residents, who feel the features wouldn't be an aesthetically pleasing addition to the neighborhood, weren't aware of this development.
"First of all, to be clear, there are no bollards proposed with this project—no green bollards, no white bollards, no bollards," said Burnham, who took over the project when she was hired last year. "We added to the bid document the introduction of up to 14 new trees."
But residents pointed out that plans posted to the website they'd seen did not include anything about adding vegetation.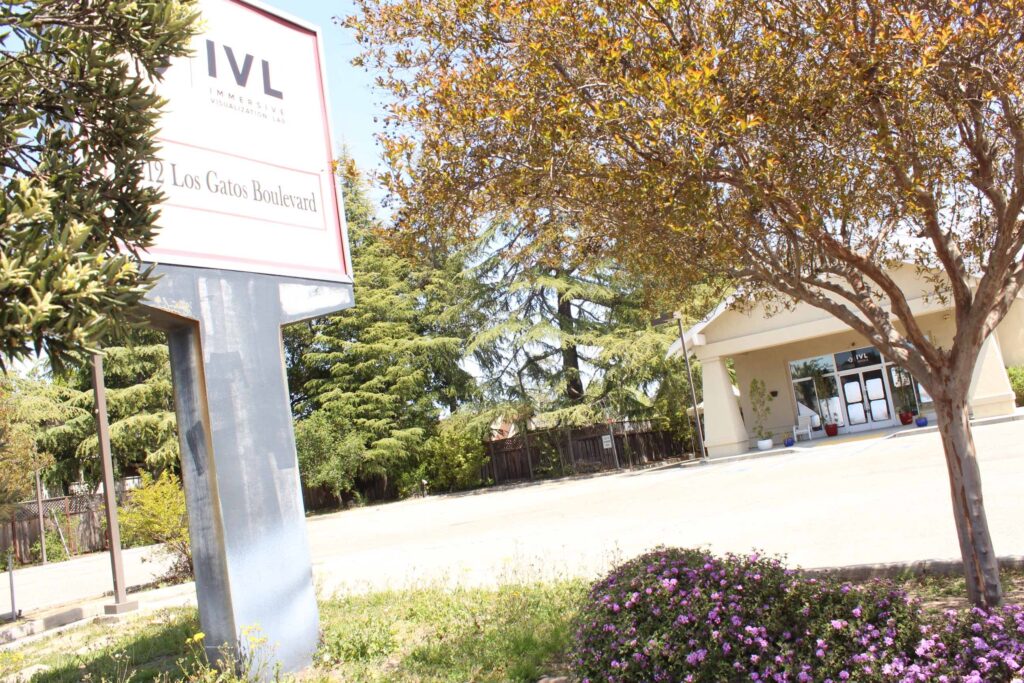 Staff explained that planners had recently included the greenery update as an add-on, in order to avoid having to redesign the project.
However, residents remained deeply suspicious, as these concerns had previously arisen at an in-person meeting on Shannon Road where residents asked planned parking spaces to be replaced with trees.
Council heard that the previous Town's previous top engineer, Woojae Kim—currently listed as the Public Works Director/City Engineer for Los Altos Hills—hadn't been very open to making changes to the drawings.
Cheri Finalle Binkley said she believes the project is too expensive and would create a sea of pavement and asphalt.
And she argued Los Gatos' community meetings about the plans weren't adequate.
"It was more that we were presented to, multiple times," she said. "It wasn't that there was some meeting and people came and talked to us, and we got to have an interaction and conversate and understand these plans. They were shown on a screen for a mere few moments and they'd say, 'Which do you like better, A or B?'"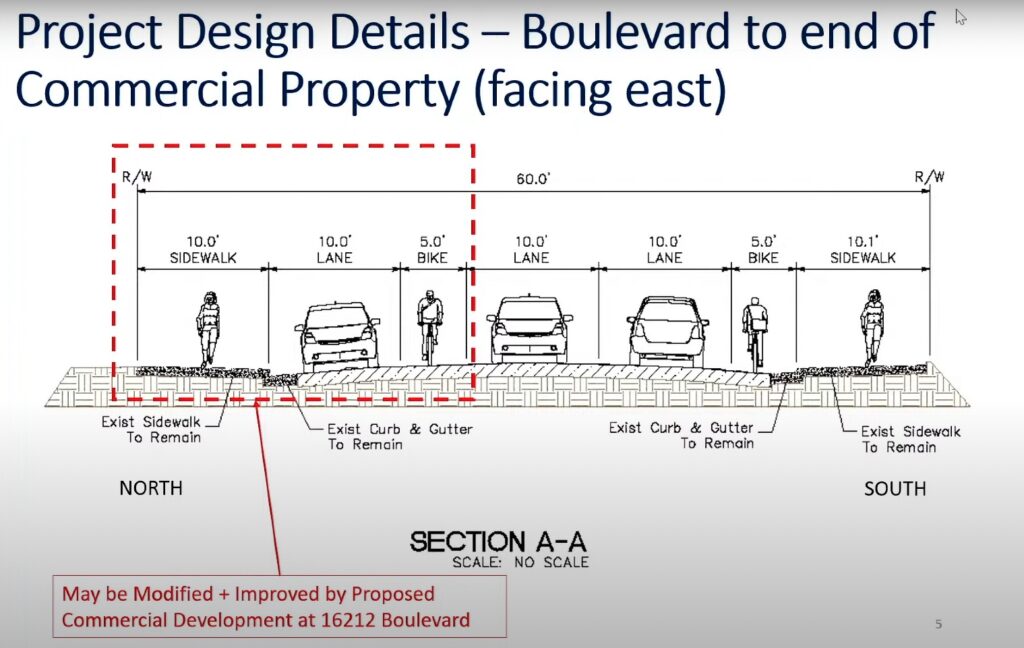 She explained she'd rather have greenspace instead of 6- to 7-foot buffers in front of her home, and said she won't believe vegetation will be included until she sees that in the plans.
"We've been told multiple times that they're going to work with residents, they're gonna add greenspace," she said. "Oh, there's deadlines. There's deadlines. There's deadlines. But these changes never happen. We never see it. It never comes to fruition. I urge you to send this back to get it right."
As she finished speaking, the mayor had to verbally chastise the audience for breaking protocol and applauding.
Her neighbor, Helen Sun, then got up to speak.
She said she's happy there will now be greenery included in the plan, but "the buffers seem extremely excessive to us. I think it's like six or seven feet for us, not to mention on the other side is, I think, another three feet—at least from the plans that we're seeing. So, if you look at that from a percentage perspective, for the road itself, that's taking up almost a quarter of the road."
Mark Bony, who moved to Shannon Road about four years ago with his wife, said they don't want to see their street turn into an urban street.
"Our Shannon Road community is a vibrant and important part of Los Gatos—we all know that," he said. "It's a special place that has a rural feel for all residents that is cherished."
Hudes noted that the Town could get money back from a commercial development at the Los Gatos Boulevard intersection, if that project gets approved.