Editor: With Netflix in the process of rolling out new password-sharing rules in Latin America—and as digital TV and movie viewers have been criticizing the company for the impending crackdown—we sent our newest journalist, Don Le, on assignment to suss out how Los Gatans feel about the corporate strategy shift...
While Netflix recently pumped the brakes on a password-sharing crackdown it's been testing, a company official tells the Los Gatan the company has plans to relaunch the initiative in America, next month.
"We are just implementing the password sharing on some other countries like Costa Rica, Chile and Jamaica," a Netflix technical support representative named Sam told the newspaper in a telephone interview, Tuesday. "Call us back in March…They're gonna try to set that or relaunch that in public."
The rep confirmed she was specifically referring to a stateside rollout of password-tightening, but declined to comment on how this might affect the company's revenues.
Last week, Los Gatos-based Netflix's help page briefly showed how the company plans to enforce password limits. The help page said Netflix subscribers would have to log in to the same WiFi network every 30 days and couldn't use their account outside of that network.
'They hook you up and then they start taking back the stuff you always had'

—Kristy Gobright, Los Gatos resident
As of Tuesday, Netflix was telling other media outlets that the password crackdown would only affect test countries, for now.
Most of the people who spoke with the Los Gatan about the company's password strategy said they weren't surprised to hear Netflix is considering this money-making approach.
"I kind of expected that to happen," said Kristy Gobright, a 59-year-old Los Gatos resident. "I saw the [ad-supported tier] come in. I knew that was gonna happen. I mean, it's the way it goes. They start off like that, and they hook you up, and then it goes on. They start taking back the stuff that you always had."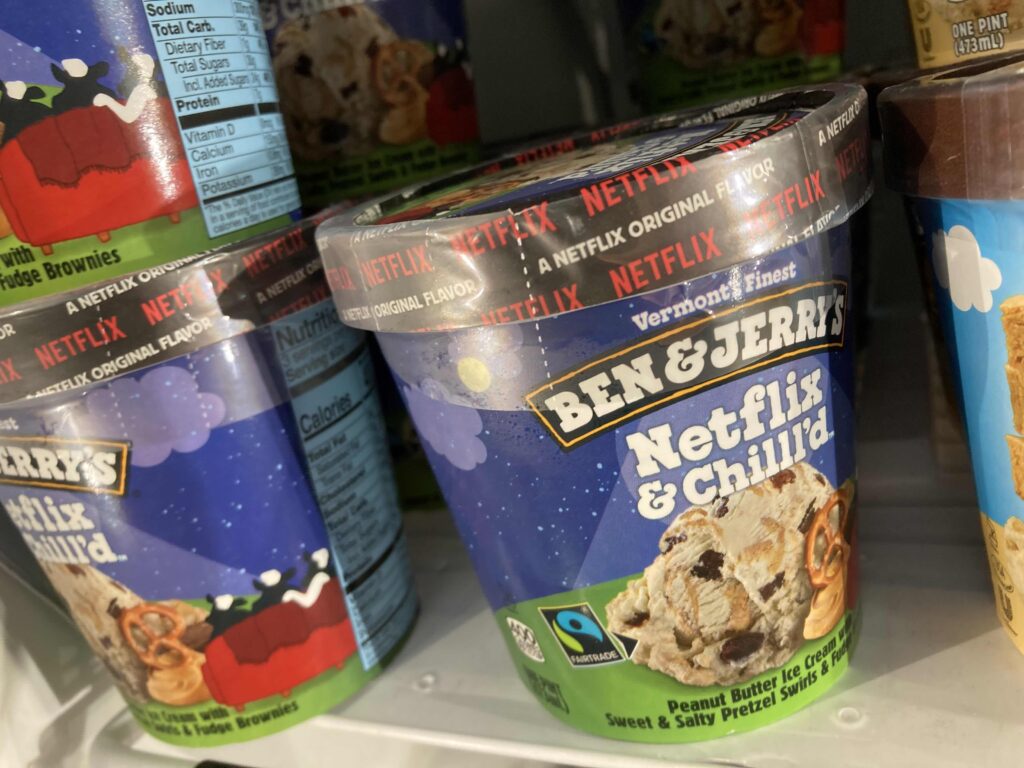 Netflix's basic ad-supported tier is $6.99 per month, 720p HD resolution for a single screen is $9.99 per month, 1080p HD resolution for two screens runs $15.49 each month, and 4K Ultra HD resolution for six screens costs $19.99 monthly.
Another Los Gatan, Gale West, said she and her husband share their Netflix account with their two children.
'It will affect a lot of people who don't have a lot of money.'

—Gale West, local resident
"It's difficult because if you have children, and they want to use the password, then how are they going to do that?" she asked. "I don't think that they need to continue to get more money from people when they're making enough money as it is.
"They're growing really quickly, and it's not necessary."
West says she sees it as another case of a company padding its bottom line, unnecessarily.
"Yeah, it's really important for me to have a company that's generous and (Netflix) is not generous," said West. "It will affect a lot of people who don't have a lot of money. Los Gatos is a fairly wealthy community. But I lived in Chicago, which is where you have many people who barely can afford Wi-Fi. This is a way for them to be able to get movies, documentaries, things that they couldn't get otherwise because they can't afford to go to the theater. I think it's inexcusable for them to do that."
Geoffrey Martiniano, a 48-year-old San Francisco husband said he will still keep his Netflix subscription even though he currently shares his account with three other people.
"It's a negative change," he said. "But you know, it's still a bargain. They have a bunch of shows and we use Netflix every day."
Martiniano said he was a cable television subscriber in the '80s and '90s, so this isn't a foreign concept to him.
"If you're a subscriber to a cable [television subscription], it's just that household. It's going back to the old ways," Martiniano said. "Hopefully, they won't roll it out in the U.S. I'm keeping my fingers crossed."