Suzanne Boxer-Gassman looked out over the line of people snaking all the way across the Saint Andrew's Episcopal Church auditorium, Saturday evening in Saratoga, and was pleased with the turnout to the event she'd helped organize.
After two decades of fundraising, the Rotary Club of Los Gatos' annual Crabfest fundraiser was in full swing, with donors milling around auction items and high school volunteers loading plates sky-high with crustaceans.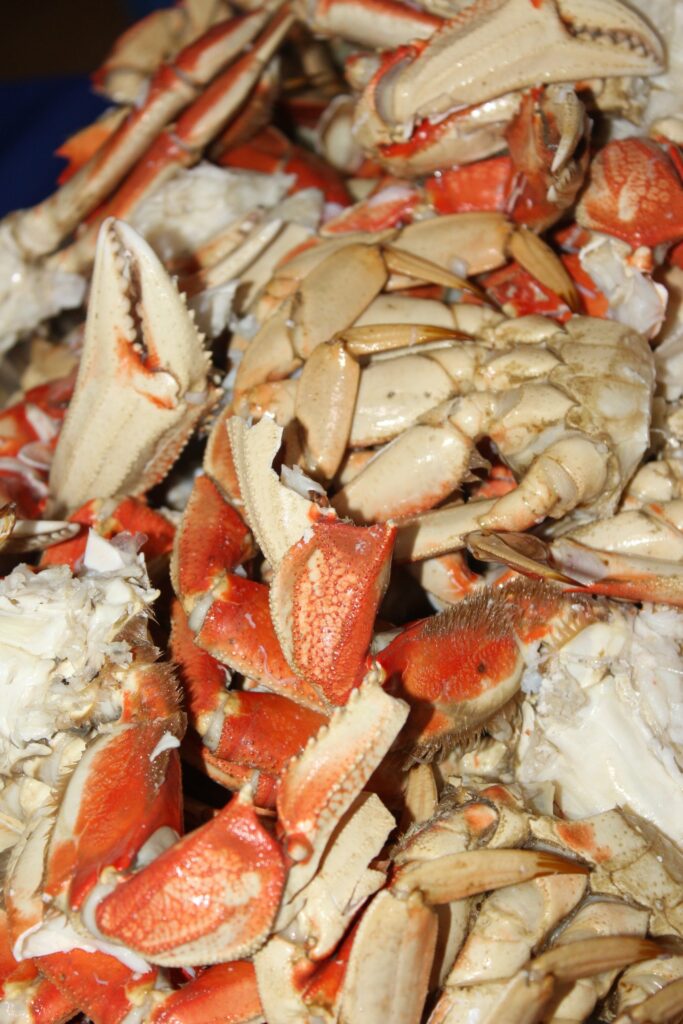 "We sold out—plus we had people clamoring for tickets," she said. "Luckily, we had some kind people who couldn't attend and they donated them back to us. So, we got to sell them again."
The event brings in cash for the Los Gatos Rotary Charities Foundation and helps fund some international scholarships.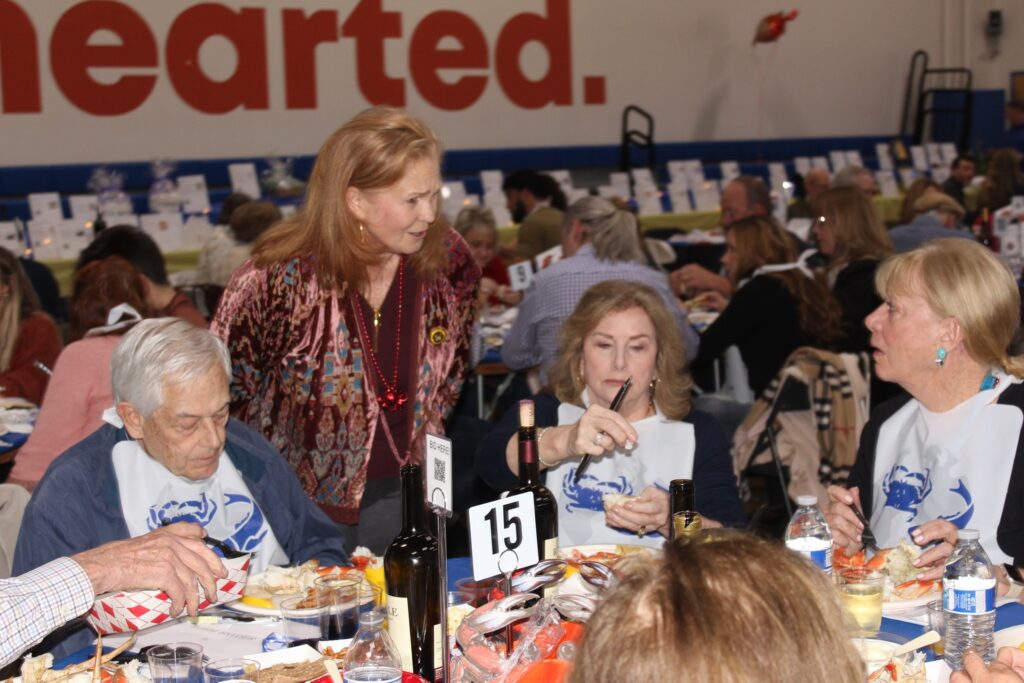 Auction items available for bid were plentiful and included six tickets to the Charles M. Schulz Museum (a $72 value), four tickets to the KCAT's Oktoberfest celebrations (worth $500), and a round of golf for four at the Boulder Ridge Golf Club (normally $600).
The gathering, Rotary's biggest fundraiser on the calendar, is the first of its kind in a couple of years, after the pandemic forced organizers to switch strategies.
"We had a Winefest instead," said Boxer-Gassman, adding she's glad they could bring Crabfest back. "It's a tradition."
She says more women are participating in Rotary now than in the past and notes they've welcomed about 25 new members this year.
Volunteers from the Leigh High School and Los Gatos High School Interact clubs worked hard all night to make the event a success, dishing up pasta, walking around offering dessert and cleaning up afterwards.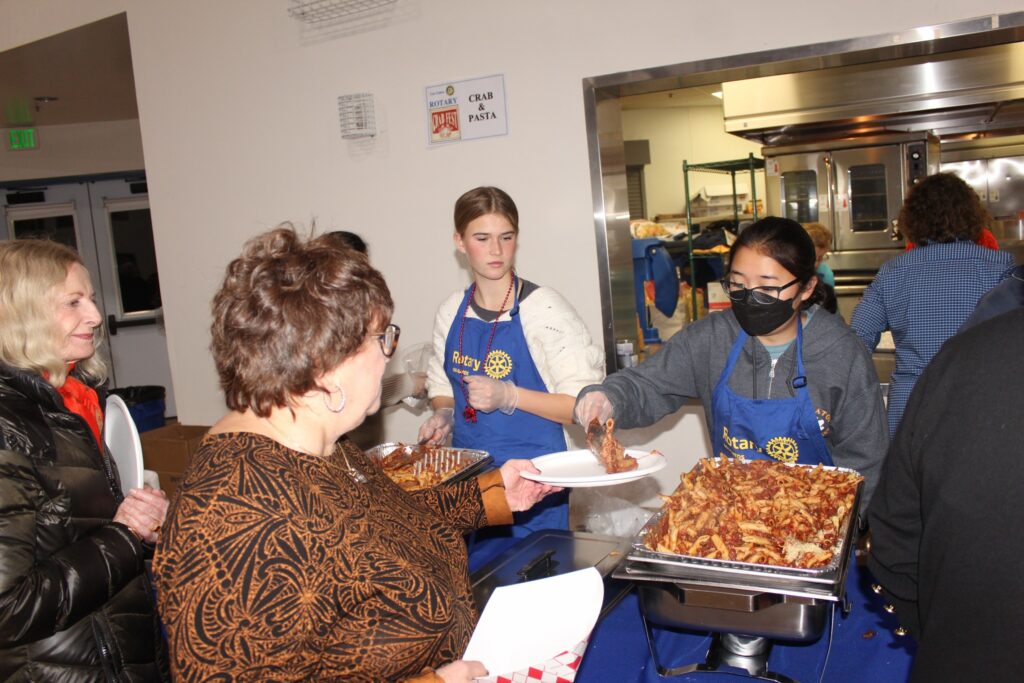 Los Gatos-Saratoga Union High School District trustee Alex Shultz praised the efforts of the students.
"It's one way that they can contribute to the community that they live in," he said. "They experience this, and they're more likely to join the service club when they're adults."
He said he'd put in for the canoe trip in Lake Tahoe.
During the event, emcees presented a video of a literacy outreach program in Guatemala supported by Rotary.
"Education is the great equalizer," said Los Gatos Union School District Superintendent Paul Johnson, who was also in attendance, in the footage. "It is the power for populations to pull themselves out of poverty."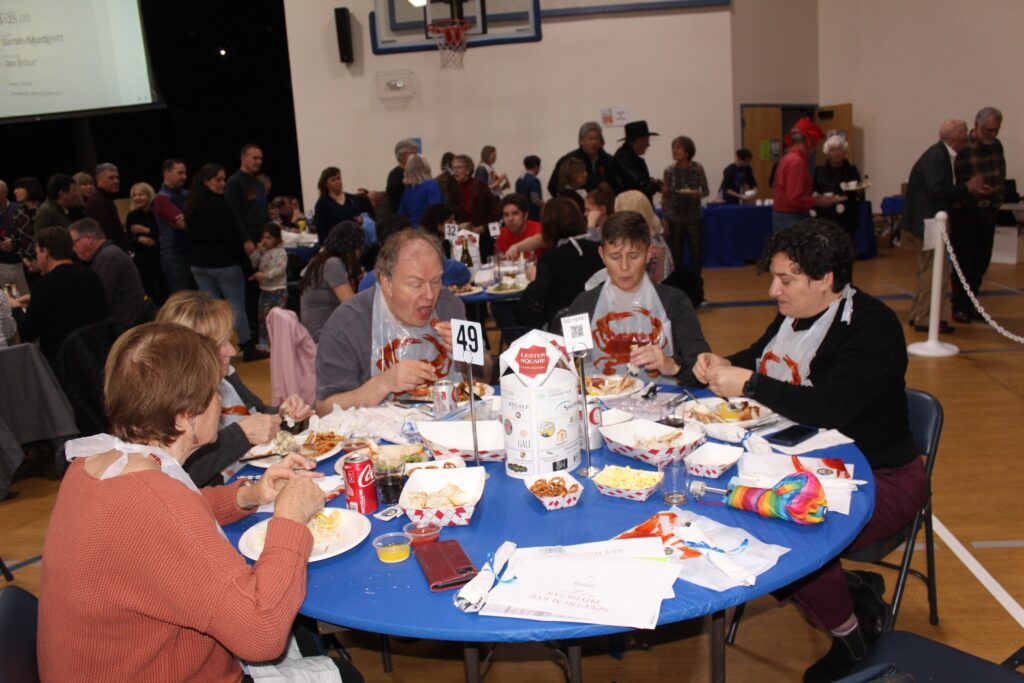 John Pencer, one of the emcees, told attendees they could bid digitally in support of the project—which provides WiFi and access to educational websites—in $100 increments.
"You're making a difference in a child's life in Guatemala," he said, as the total raised for the "Fund the Need" item began to balloon before his eyes.
The other emcee, Lissa Kreissler, encouraged the flow of donations.
"We're doing well," she said. "Make those dollars matter.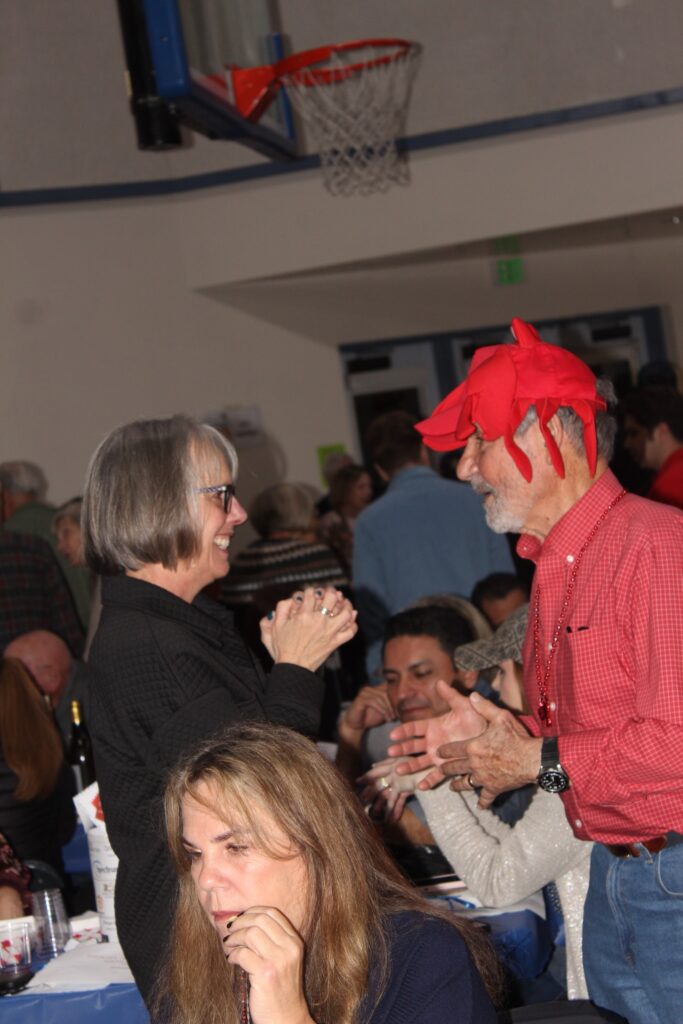 "When we do home tonight, we're going to say, 'Whoa, we made a difference!'"
The total raised will fund 10 of the devices, which cost $750 each, organizers told the Los Gatan.
Davis Fields, 66, came all the way from Pacifica for the dinner.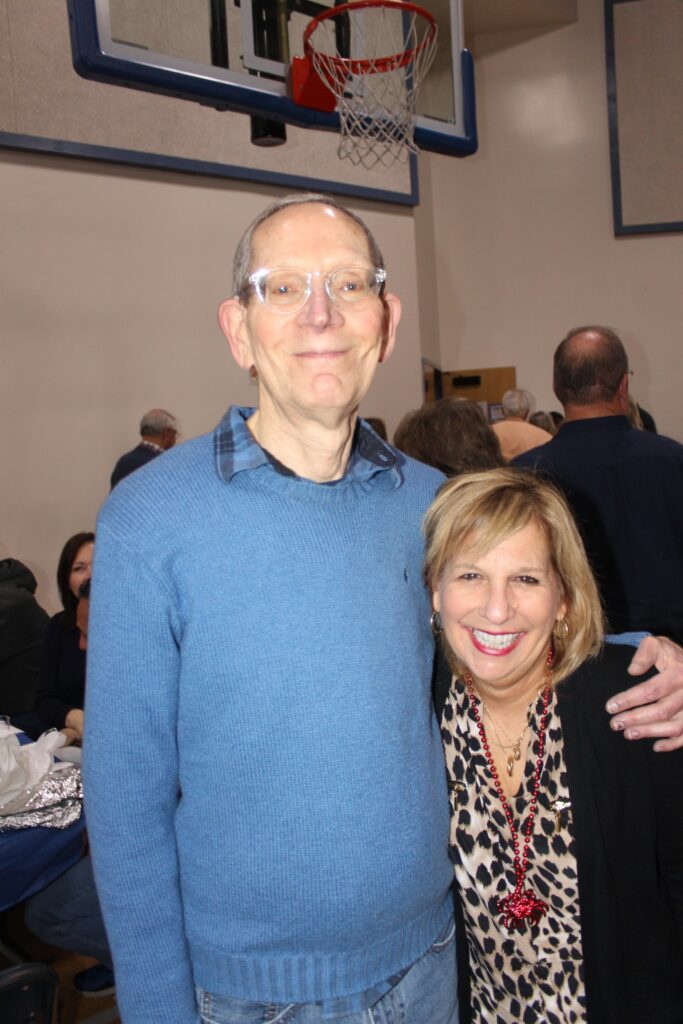 "My son and his wife invited me," he said at the conclusion of the meal. "I'm not a big crab person, but that was really good.
"It's always great when people get together for a good cause."
Councilmember Matthew Hudes said he joined Rotary about a year ago because of the great work the group does.
"I wanted a more efficient way to give back to the community," he said. "The more I learned, the more I realized how much leverage Rotary has in their giving and their charity.
"It's a way that you can just do more because of the strength of the community."
After a fantastic job bouncing back and forth between the floor and the stage, Lissa Kreisler didn't seem tired in the least.
She said Rotary deserves kudos for their success at pulling everything off without a hitch.
"I think they went beyond their expectations," she said. "I don't think most Los Gatos residents realize how much Los Gatos Rotary does for this town."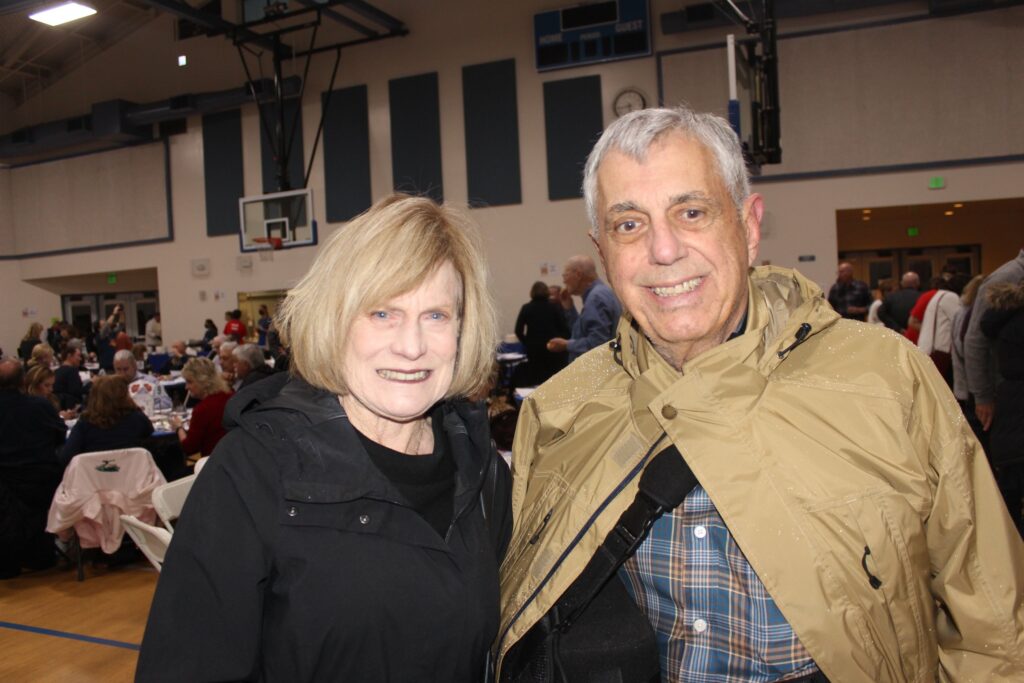 On Monday, Boxer-Gassman said the event had grossed around $100,000—even though they went with a lower attendee cap than usual, due to Covid-19 precautions.
And she noted they still had to factor in the costs associated with putting the event on.
"A lot of people said it was the best ever," she said. "The money that we made will also come out to be the best ever—even though we sold fewer tickets."
The event also brought in more money from sponsors than ever—over $15,000.